---
---
U.S. Secretary of State Mike Pompeo said last month that there were conclusive proofs that Iran had carried out a series of missile and drone attacks on Saudi Arabia's Abqaiq oil facility and on an oil field in the southern part of the country on September 14.
Mr. Pompeo made the comments following his visits to Abu Dhabi, the capital of the United Arab Emirates (UAE) and Jeddah, a Saudi Arabia port in the Red Sea.
Asked about who the U.S. thought was behind the attack, Mr. Pompeo said: "I think it's abundantly clear and there is an enormous consensus in the region that we know precisely who conducted these attacks. It was Iran. I didn't hear anybody in the region who doubted that for a single moment."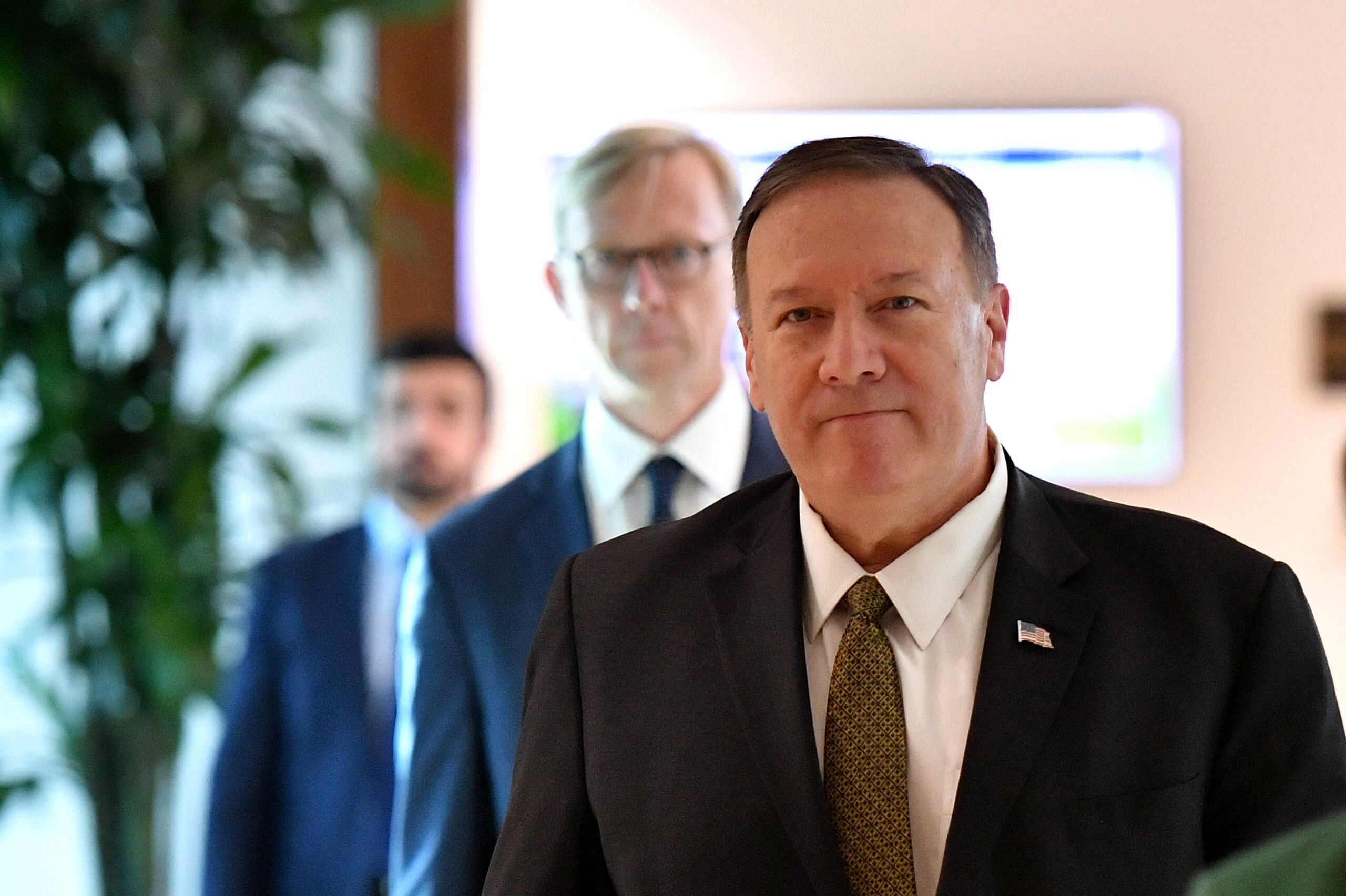 When another reporter asked if any peaceful solution was possible to the crisis given recent comments by the Iranian Foreign Minister Mohammad Javad Zarif —   that any U.S.-Saudi attack on Iran would trigger an "all-out war" — Pompeo said: "We'd like a peaceful resolution, indeed. I think we've demonstrated that. They've taken down American UAVs, now conducted the largest attack on the globe's energy in an awfully long time, and we are still striving to build out a coalition. I was here in an act of diplomacy. While the foreign minister of Iran is threatening all-out war and to fight to the last American, we're here to build out a coalition aimed at achieving peace and a peaceful resolution to this."
Meanwhile, U.S. President Donald Trump, who was asked if he would strike at Iran, replied: "We will see what happens. Lots of things could happen. If we could have a peaceful solution, that is good. It is possible that will not happen. There has never been a stronger country militarily. Not even close."
It would seem that despite some hawkish Republican politicians who have been pushing for military actions against Iran, the Trump administration has been trying to defuse the tensions in the region and find a peaceful solution to the current crisis.
Iran's regional rival Saudi Arabia is the biggest importer of military weapons in the world, with the U.S. its principal supplier. The most critical currency in any arms deal is "reliability," meaning that U.S. politicians and the Pentagon could use military aid as leverage to dissuade Saudi Arabia from going to war with Iran.
Many military analysts believe that in modern warfare, air battles determine the outcome of most direct armed conflicts. Almost the entire fleet of fighter jets and other equipment in the Iranian Air Force is half a century old. It is, therefore, not surprising that the Iranian military relies heavily on its guided ballistic missiles.
The Islamic Republic and Saudi Arabia can mobilize militia groups under their control. Iran can also start proxy wars in Iraq, Syria, and even in some African countries, including Djibouti, Somalia, and Sudan. Riyadh has supporters in Syria and Iraq that could do its bidding. It also has friendly ties with Pakistan's military and militia groups in that country.
Both countries have strengths and weaknesses. The Iranian military has extensive combat experience, including fighting an eight-year war with Iraq (1980-88), but It lacks the modern weaponry and financial resources that Saudi Arabia has to engage in a prolonged armed conflict. It is, therefore, pointless to compare the two military forces.
Hostilities between Tehran and Riyadh have existed for nearly five decades. Frequently, the two countries have come to the brink of war, only to pull back, because neither Iran nor Saudi Arabia wants a military conflict, fearing unforeseen and disastrous consequences.
Iran cannot afford the financial burden of a prolonged armed conflict with Saudi Arabia. The Islamic Revolutionary Guards Corps (IRGC) uses most of the country's military budget, which leaves the regular army ill-equipped. The weapons systems of all branches of Iranian military rely on old technology. They reuse parts from old aircraft to repair, maintain, and optimize the rest of the fleet of the air forces' fighter jets.
Although the IRGC has gained much experience fighting an asymmetrical war in Syria, it is ultimately the army that could legally engage in an armed conflict. Iran has neither the military capability nor the financial resources to fight a conventional war with Saudi Arabia.
Meanwhile, sanctions have already crippled the Iranian economy and will have a long-term impact on the country. Washington has tried to defuse the tensions in the region while increasing the pressure on Tehran by imposing new sanctions. Islamic Republic officials believe that the U.S. may launch a limited or surgical attack on Iran's military installations. However, comments by Trump, Pompeo, and some senators show that it is unlikely that the U.S. would take any military action against Iran.
Meanwhile, the Israeli Air Force has bombed the IRGC positions and Shia militia groups under its control in Iraq and Syria in recent months. Saudi and Israeli air forces have also targeted the IRGC's Qods Force (IRGC-QF) and Shia militias operating under the auspices of the Islamic Republic on the Iran-Iraq border after the recent attacks on the Saudi oil facilities.
Some political observers believe that the Islamic Republic plans to start a war as a desperate measure to ensure its survival. It is, however, unclear what else the international community could do to curb Tehran's malign activities besides imposing sanctions, applying political pressures, and using diplomacy.
Some experts argue that the answer lies in modern hybrid warfare. There are several elements to asymmetrical warfare, including cyber-attacks on sensitive military facilities. There is, however, no guarantee that cyber-attacks would stop Iran's aggressive regional actions. If Tehran's past behavior is of any indication, it always escalates tensions when cornered.
So, what is the solution?
A combination of "tough and constant low-key pressure" and coordinated hybrid warfare — which would not threaten the country's territorial integrity and population — could ultimately "extract this bad tooth" and avoid similar military scenarios to those which destabilized Afghanistan, Iraq, and Libya. It will also frustrate any attempts by the Islamic Republic to start a conventional war.
Coordinated hybrid warfare, including targeted cyber-attacks against the regime's communication systems, computer networks, the internet, and GPS could cut off the Islamic Republic from the rest of the world.
These actions will severely impact the lives of ordinary Iranians because they disrupt the banking systems, national electrical grid, power stations, mobile phone networks, and the internet. However, if the international community is serious about getting rid of the Islamic Republic regime, it must follow a path that will not harm the Iranian people. Any military action would lead to a massive loss of life and could tear the country apart.
The ultimate aim of any plan should be a regime change in Iran. Otherwise, none of these measures will curb the Islamic Republic's expansionist ambitions in the region. There should also be strong support for civil unrest and public protests in Iran which could develop into a formidable front against the regime.
Real and lasting change is only possible through the combined efforts of forces inside and outside Iran. A concerted effort will lead to the "controlled dismantling" of the regime and the establishment of a transition government and eventual free elections. The Islamic Republic cannot fight on two fronts simultaneously. The hybrid warfare from outside and unrest inside the country will bring the regime to its knees.
Last month, Western media reported that in 2007, the Dutch intelligence helped the U.S. and Israel to launch a cyber-attack, using the Stuxnet virus, against the control systems at the Natanz enrichment facilities in the central province of Isfahan. Stuxnet is a malicious computer worm, reportedly developed by the U.S. and Israel in 2005 to attack Iran's nuclear program.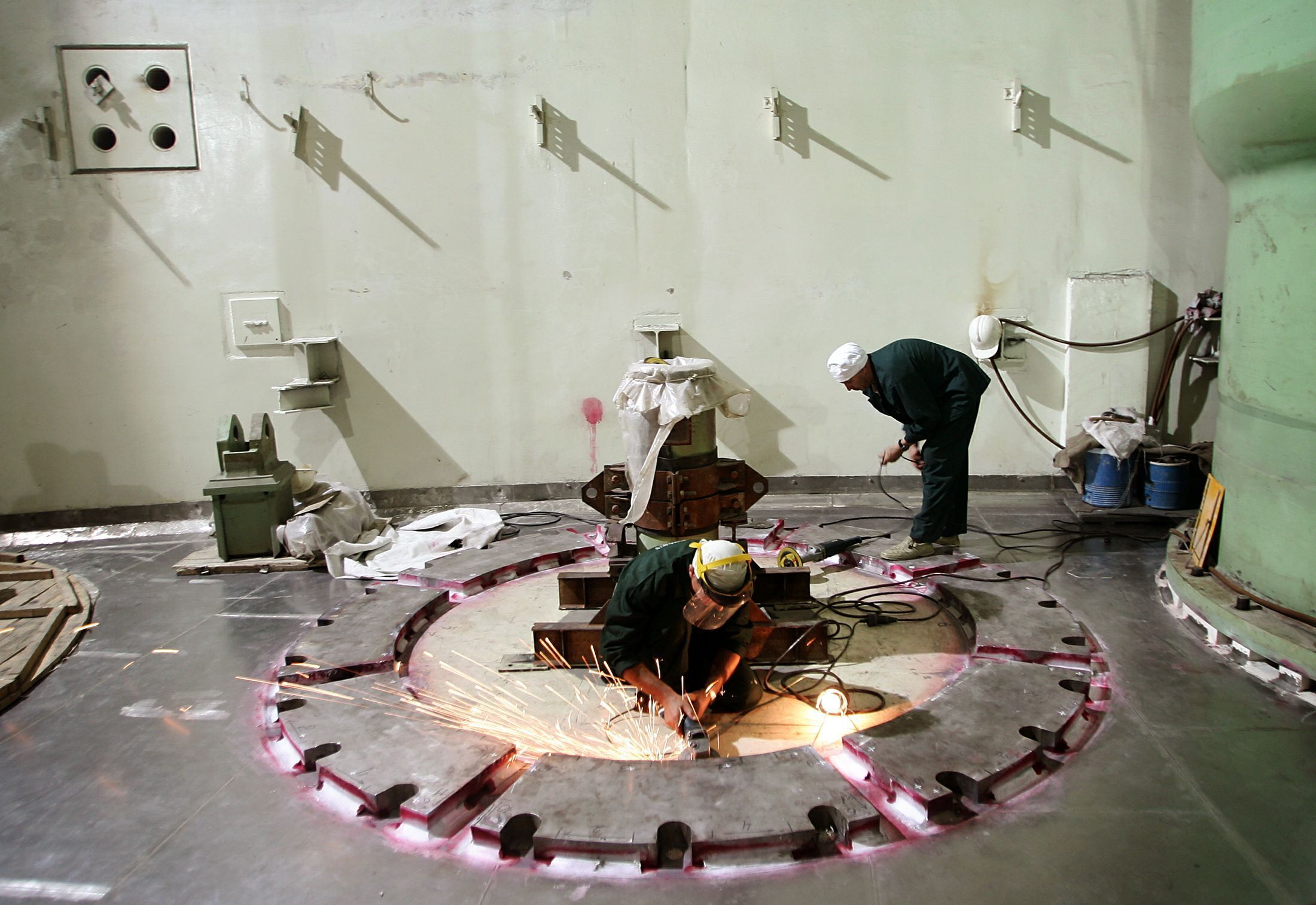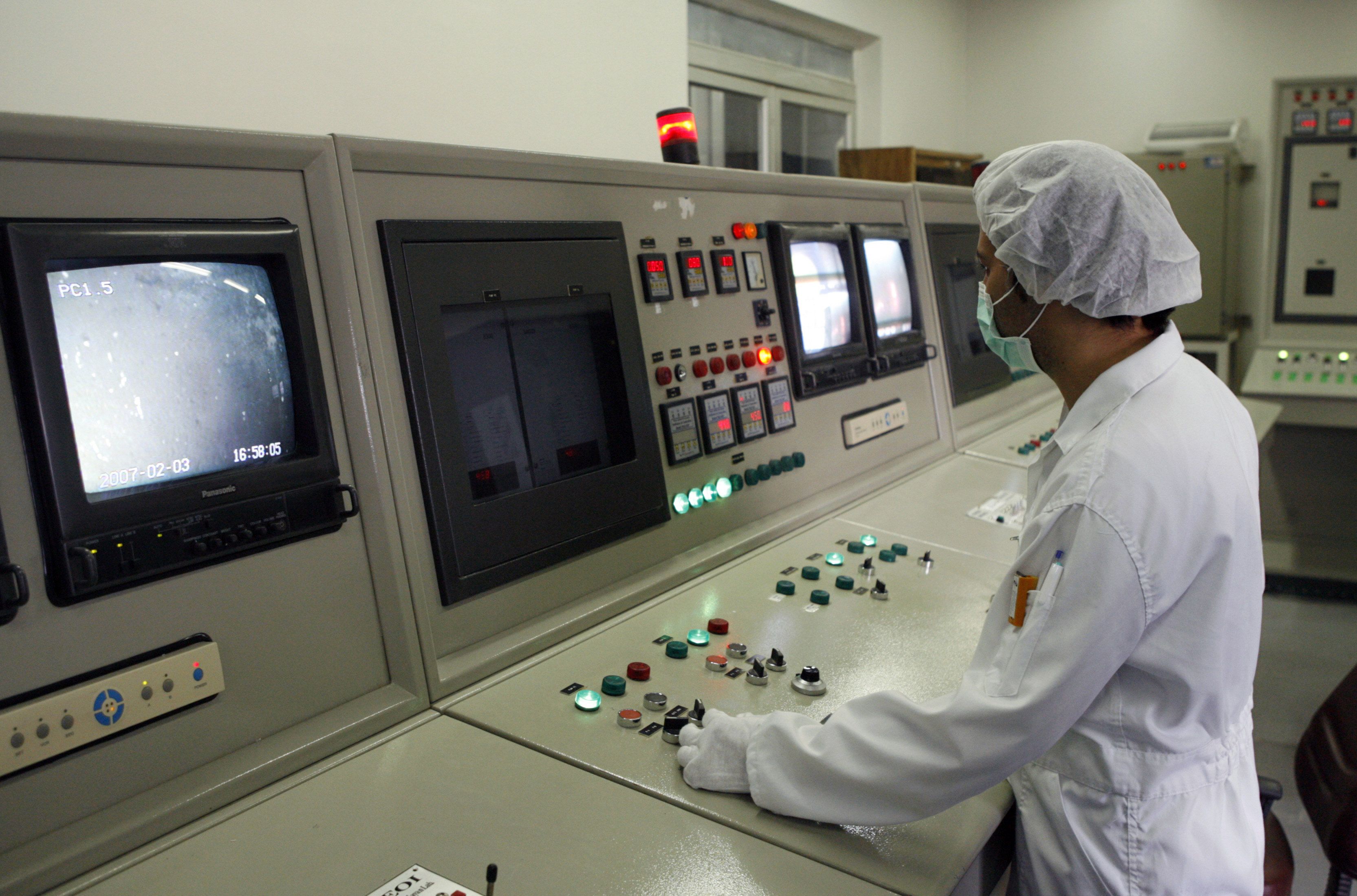 There is no military component to the "controlled dismantling" process. It has no starting point. It also does not require the deployment of troops. It is not an action-packed Hollywood scenario but a slow and low-key process that will ultimately erode and undo the regime.
In 2017, the Israeli intelligence agency Mossad set up "Libertad," an investment fund to support technology startups firms making innovative products that could help its operations. The agency even publicized its mission statement asking tech companies to submit proposals for new robotics.
On June 20, the U.S. Army Cyber Command disabled the IRGC's computer system controlling rocket and missile launchers in retaliation for the shooting down of an American RQ-4 Global Hawk surveillance drone near the Strait of Hormuz.
Iran's Minister of Information and Communications Technology Mohammad Javad Jahromi confirmed the news in a tweet on June 23 but said that the cyber-attack had been unsuccessful.
Mr. Jahromi said: "Media has asked if the claimed cyber-attacks against Iran were true. We have been fending off various forms of cyber terrorism such as Stuxnet for a long time. We have also faced unilateral [U.S.] sanctions. Our systems' firewalls successfully blocked 33 million separate cyber-attacks last year alone. Despite their best efforts, they have failed in their attacks."
"Protecting civilians in cyberspace—especially privacy & security—must be the highest priority for all of us. Today Iranian startups are the best. We invite everyone to invest. The international community has paid too much for U.S. unilateralism. LET US STAND TOGETHER," Jahromi tweeted in English after delivering a speech at the Asia Pacific ICT Ministerial Meeting 2019, hosted by the Ministry of Communications and Information of Singapore on June 25 and 26.
Forces inside and outside Iran have not coordinated their asymmetrical war against the regime. The forces abroad have not been trying to change the regime but rather to bring it back to the negotiating table. Trump and his administration have abandoned efforts led by former U.S. President Barack Obama to appease Iran.
Trump's efforts to exert maximum pressure on Iran is well within the framework of "controlled dismantling" of the regime which includes hybrid warfare, political isolation, and economic sanctions.
Only by joining forces and coordinating their efforts can the opposition forces in Iran and abroad bring about real and meaningful change to the country. Any other scenario will fail and may even start a war that will ultimately destroy the country and hurt the Iranian people.
---
[
Translated from Persian
by Fardine Hamidi]
---