---
By Ahmad Rafat
---
The Islamic Republic of Iran's systematic and gross violations of human rights have once again captured global attention.
On Sept. 2, Amnesty International released a comprehensive and damning 80-page report on the Islamic Republic's human rights record titled "Trampling Humanity: Mass Arrests, Disappearances, and Torture Since Iran's November 2019 Protests."
Amnesty International Accuses Iran of Widespread Rights Abuses Against Protesters
Several world leaders and senior government officials in the West have been alarmed by the Amnesty report, including Sweden's Foreign Minister Ann Linde, who tweeted: "Today's report by Amnesty paints a grim picture of serious rights violation in Iran following the 2019 protests. We urge everyone to support the call for a full investigation into the allegations. Freedom of expression, association, and peaceful assembly must be ensured."
"Also deeply concerned about the deteriorating health of the imprisoned human rights defender Nasrin Sotoudeh on hunger strike against conditions for political prisoners in Iran. Reiterate the EU's call for her sentence to be reviewed," Ms. Linde added.
On the same day, U.S. President Donald Trump called on Iran to overturn a death sentence passed down on Navid Afkari, a 27-year-old Iranian champion wrestler, who was charged with murdering Hassan Torkman, a security guard at the Shiraz Water and Wastewater Management Company (in the southwestern province of Fars), during the nationwide protests of 2018.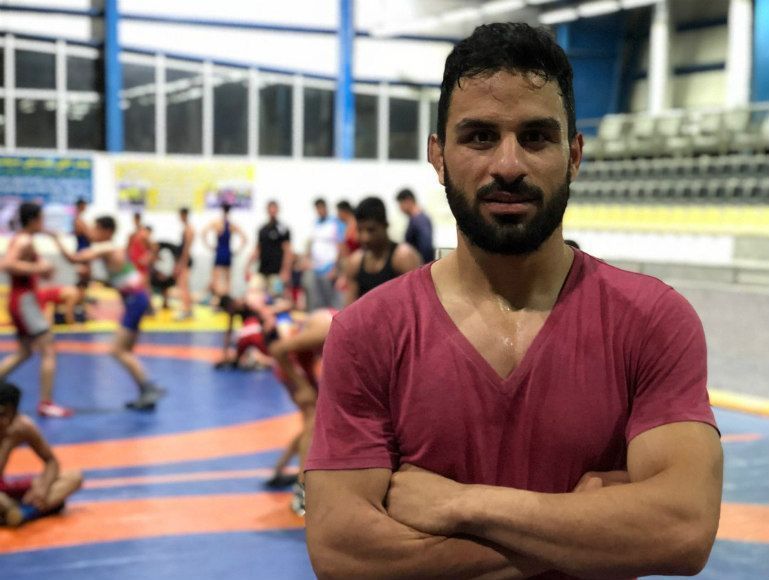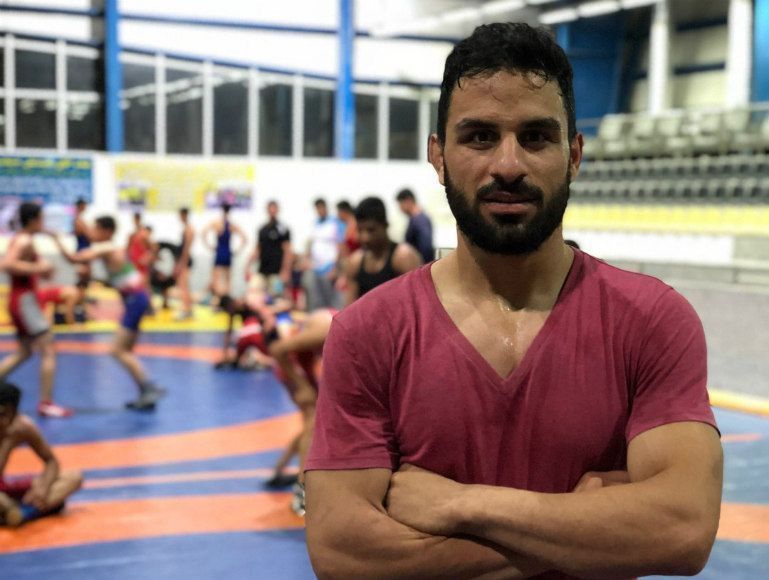 "Hearing that Iran is looking to execute a great and popular wrestling star, 27-year-old Navid Afkari, whose sole act was an anti-government demonstration on the streets," President Trump tweeted. "They were protesting the country's worsening economic situation and inflation."
"To the leaders of Iran, I would greatly appreciate if you would spare this young man's life, and not execute him," Mr. Trump added.
United World Wrestling (UWW) and the International Olympic Committee (IOC) have also urged the Islamic Republic to overturn the death verdict for Mr. Afkari.
"The IOC is aware of the case of Navid Afkari and has, like United World Wrestling, take steps to follow up on the matter," the IOC said.
Some 61 well-known sporting personalities worldwide have petitioned international human rights organizations, the United Nations Commission on Human Rights (UNCHR), the UWW, and the IOC to urge the Islamic Republic Judiciary overturn Afkari's death sentence.
These include Hassan Nayebagha (former footballer and a member of the Iranian national team that won Asia Cup 1976), Golpar Parvardeh (a member of the Swedish national gymnastics team), Moslem Eskandar-Filabi (former heavyweight wrestler and winner of four gold medals at Asian Games between 1966 and 1974) and Mohammad Ghorbani (retired flyweight freestyle wrestler and the winner of the gold medal at 1970 Asian Games).
As part of the same court case, Navid Afkari's brothers Vahid (37 years old) and Habib (29 years old) were sentenced to 54 and 27 years in prison. All three brothers were sentenced to 74 lashes.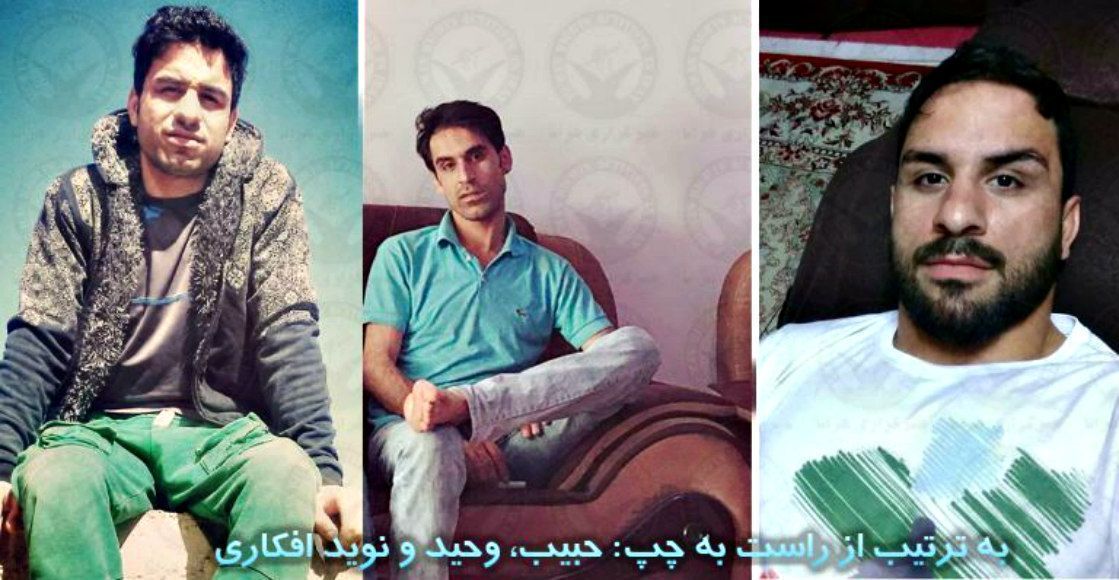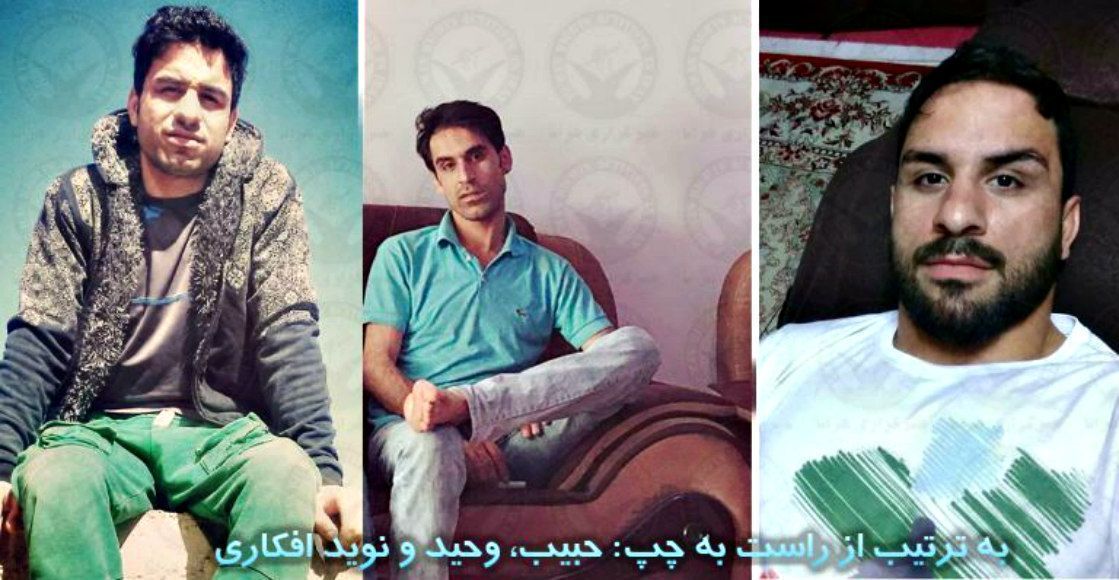 In an interview with the Emtedad news agency, Hassan Younesi, the lawyer for Vahid and Navid Afkari, said that, besides the forced confessions, the prosecutor's office had no evidence linking his clients to the security guard's death. He noted that the video showing the two brothers near the crime scene was taken two hours before the murder.
Navid Afkari has sent two audio files from his prison cell, letting everyone know that he had been tortured and forced to confess under duress. A prison doctor and several prisoners have confirmed that he had been tortured.
"They do not want to hear my voice because they are looking for someone to hang," Navid said at the end of one recording.
In a video message, Bahiyeh Namjoo, the three brothers' mother, has asked the public to urge the Iranian Judiciary to overturn the courts' "unjust" verdicts. She said the authorities had tortured her three sons and forced them to confess to crimes they did not commit. She added that her son Vahid had twice tried to commit suicide after being tortured repeatedly.
In the past two weeks, courts have handed death sentences to eight other people who had been arrested during the nationwide protests in winters of 2018 and 2019.
On July 14, Iranians worldwide flooded social media channels with the hashtag "Do Not Execute" after the Islamic Republic Judiciary upheld the death sentences for Amir-Hossein Moradi, Saeed Tamjidi, and Mohammad Rajabi. They were charged in connection with an act of arson committed during November's 2019 protests.
The online movement became the top hashtag trending on social media and gained massive support worldwide, forcing Iranian authorities to postpone their executions.
In the coming days, Dr. Javaid Rehman, the UN Special Rapporteur on the situation of human rights in the Islamic Republic of Iran, will submit a report to the General Assembly in which he will describe the violent crackdown on protesters in the past two years in Iran as "unprecedented and alarming."
In his report, Dr. Javaid is expected to highlight the plight of Nasrin Sotoudeh, an Iranian human rights lawyer who is serving an accumulated 38-year prison sentence on a variety of charges ranging from "encouraging corruption and debauchery and providing the means" and "dissemination of propaganda against the state."
Dr. Javid's report will also say: "Human rights activists, lawyers, those with dual nationality and political prisoners are kept in poor conditions. They cannot have visitors or take advantage of the furlough scheme because of the COVID-19 lockdown. The situation is alarming."
Ms. Sotoudeh has been on a hunger strike since Aug. 11, protesting the inhumane treatment of prisoners and the poor health and hygiene conditions in prison since the coronavirus outbreak. Some 72 other prisoners have gone on hunger strikes in solidarity with Ms. Sotoudeh.
Earlier in August, the German Judges Association awarded Ms. Sotoudeh the 2020 Human Rights Prize.
During its latest meeting in Frankfurt, Germany, on Sept. 1, the International Society for Human Rights (ISHR) called on the global community to "pressure the Iranian regime to release this [Nasrin Sotoudeh] courageous women's rights activist from prison."
There are currently nine other lawyers in Iranian prisons on charges ranging from "insulting Iran's Supreme Leader Ayatollah Ali Khamenei," "colluding with the enemy to undermine the state security," "disseminating propaganda against the state," and "spreading misinformation and agitating public opinion."
These include Nasrin Sotoudeh's lawyer Payam Derafshan and Soheila Hejab.
Mr. Derafshan, a human rights lawyer, was handed a two-year prison sentence in May and banned from practicing law for an additional two years. Derafshan was reportedly charged with opposing a judicial ban on the use of the messaging app Telegram.
Soheila Hejab, another human rights lawyer, has been serving an 18-year sentence at Qarchak Women Prison, 30 kilometers southeast of Tehran. Ms. Hejab is reportedly housed in a cellblock with the highest number of coronavirus infections.
The U.S.-based Abdorrahman Boroumand Center (for human rights in Iran) published a report on Sept. 2 titled "COVID-19 Fear in Iran's Prisons: Iran Must Do More to Protect Prisoners, Summer 2020 Update," criticizing the Islamic Republic for its systematic violations of prisoners' human rights.
"The dire state of Iran's prisons is a long-standing systemic problem that stems from Iranian leaders' policy choices," the report said. "Responsibility for the failures highlighted in this report rests with the Judiciary, parliamentarians, and successive governments who have, for four decades, failed to reform a draconian criminal cod — as repeatedly recommended by experts and prison officials — or resource the Carceral system while continuing to overpopulate it with hundreds of thousands more people each year."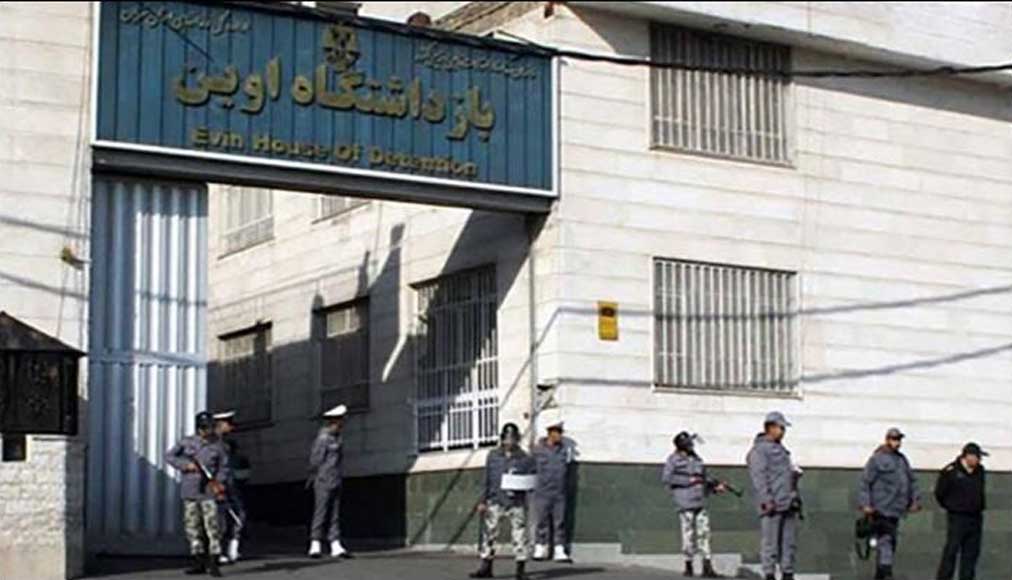 "In normal times, prisoners are more vulnerable to disease than the general population; in a time of the pandemic, when an increase in COVID-19 infections and deaths have been reported in several prisons, it is reckless to disregard prisoner's rights to health and life, rights which Iran is obligate under international law," the report added. "If Iranian prisons become hotspots for COVID-19, thousands of prisoners will get infected, creating a real threat for the prison population and the communities outside prison walls."
Jaffar Azimzadeh, a prominent trade unionist in Iran and a leading member of the Free Union of Workers in Iran (FWUI), was sentenced to five years in prison in 2016. He was charged with defending labor rights and advocating the improvement of working conditions.
Mr. Azimzadeh is sick with COVID-19. He had asked authorities to furlough the prisoners at the outset of the coronavirus outbreak. However, his pleas had been ignored by the prison authorities. His application for furlough was denied, and new charges were filed against him instead.
Azimzadeh reportedly contracted the virus while being incarcerated at Tehran's Evin Prison. Instead of taking him to a hospital, authorities transferred him to Rajaei-Shar Prison in Karaj, 52 kilometers northeast of Tehran.
Azimzadeh has been on a hunger strike since Aug. 16, protesting his sudden transfer, authorities' refusal to inform his family about his relocation to Karaj, and the poor prison conditions that violated the coronavirus health and hygiene protocols.
International human rights organizations have called on the Islamic Republic to release Azimzadeh.
This article was translated and adapted from Persian by Fardine Hamidi.