---
By Ahmad Rafat
---
U.S. Secretary of State Mike Pompeo has repeatedly said that the purpose of the new and stricter sanctions against Iran, which went into effect on November 5, was to "get the government in Tehran to change its behavior in the region." After the U.S. withdrawal from the Joint Comprehensive Plan of Action (JCPOA), better known as the Iran nuclear deal, President Trump said that "he would be willing to meet Iran's leader without preconditions to discuss how to improve ties."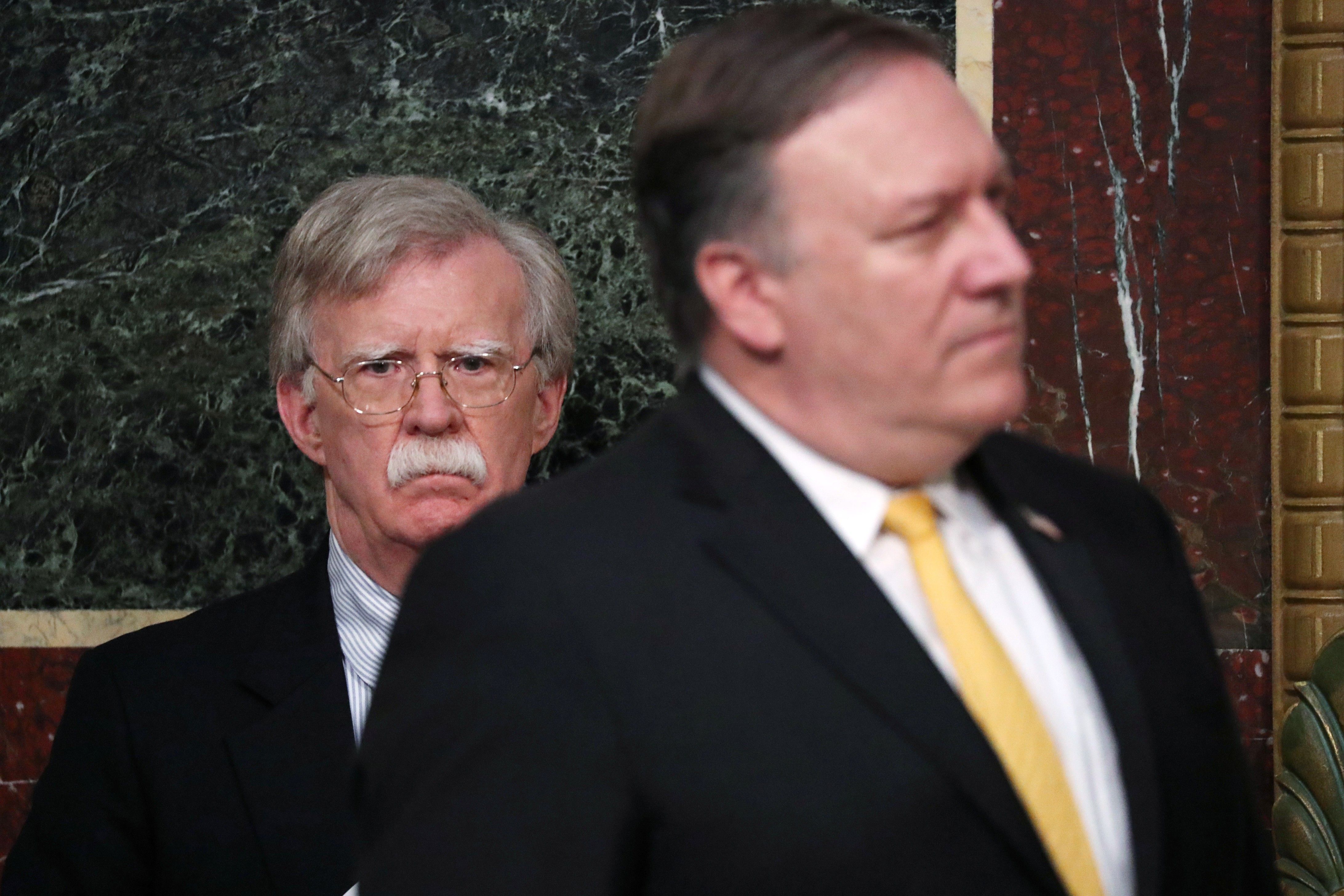 However, speaking at the Heritage Foundation in Washington D.C., a conservative public policy think tank, on May 21, Mr. Pompeo announced a list of demands that Iran must meet before America will lift sanctions against the country. "We must begin to define what it is that we demand from Iran," Pompeo said. He added:
First, Iran must present to the International Atomic Energy Agency (IAEA) a full account of the prior military dimensions of its nuclear program, and permanently and verifiably abandon such work in perpetuity.
Second, Iran must stop enrichment and never pursue plutonium reprocessing, which includes closing its heavy water reactor.
Third, Iran must also provide the IAEA with unqualified access to all sites throughout the entire country.
Iran must end its proliferation of ballistic missiles and halt further launching or development of nuclear-capable missile systems.
Iran must release all U.S. citizens, as well as citizens of our partners and allies, each of them detained on spurious charges.
Iran must end support to Middle East terrorist groups, including Lebanese Hezbollah, Hamas, and the Palestinian Islamic Jihad.
Iran must respect the sovereignty of the Iraqi Government and permit the disarming, demobilization, and reintegration of Shia militias.
Iran must also end its military support for the Houthi militia and work towards a peaceful political settlement in Yemen.
Iran must withdraw all forces under Iranian command throughout the entirety of Syria.
Iran also must end support for the Taliban and other terrorists in Afghanistan and the region, and cease harboring senior Al-Qaeda leaders.
Iran also must end the Islamic Revolutionary Guards Corps' Qods Force (IRGC-QF) support for terrorists and militant partners around the world.
Iran must end its threatening behavior against its neighbors.
It is abundantly clear that the U.S. is primarily concerned with the Islamic Republic's regional activities rather than its domestic policies. However, the sanctions will undoubtedly cause hardships for ordinary Iranians who have been protesting in recent months against the government and the establishment's failure to tackle the country's severe social and economic problems. Washington's 12 demands don't target the Iranian people, but Tehran views them as posing existential threats to its ideological strategy.
The inevitable drop in oil revenue will only increase public dissatisfaction with President Hassan Rouhani's government. Since January, teachers, truckers, merchants, pensioners, and ordinary Iranians have been staging protests around the country against the government's failure to tackle double-digit inflation, the high cost of living, low salaries, widespread corruption, water shortage and other environmental crisis that threaten a large segment of the population.
Although the country's dire economic conditions initially triggered the nationwide unrest, that unrest has gradually morphed into a political movement which views the regime not as the solution but as the cause of the problems facing the nation and demands an overhaul of Iran's governing system. The government missed the opportunity to appease public anger by addressing some of the more pressing problems, such as compensating unpaid workers, helping people who had been swindled out of their life savings by financial and credit institutions, and tackling the water shortage that is affecting many populated regions in the country.
The sharp drop in oil revenue would mean that the government would be unable to shoulder the cost of mobilizing police, security, and Basij forces to confront, control and crush nationwide unrest as it did back in January. It will have to find the money by cutting funds earmarked for urban projects and even withhold the salaries of its employees to continue financing its anti-riot police and plainclothes security agents.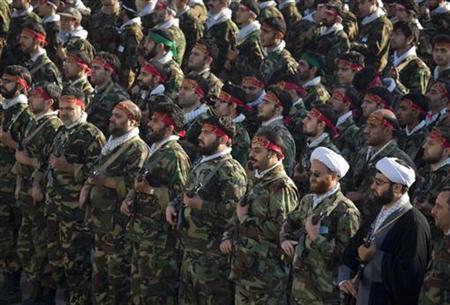 The government's cash flow problem could have a significant impact on the regime's regional strategy. Tehran may not be able to maintain its presence in Syria and finance Shia militias in Iraq and Lebanon. It would also be tough for the regime to continue its support for Palestinian Hamas and Houthi rebels in Yemen. Tehran will have to cut its domestic budget to fund its regional ambitions. The move will most likely lead to more civil unrest and protests by ordinary Iranians who are already under a great deal of economic pressure.
The EU has failed to implement its "special purpose vehicle (SPV)" plan which would have protected non-American companies from U.S. economic sanctions. The countries which have not pulled out of the JCPOA have failed to find an effective way to circumvent the U.S. sanctions. They have only offered political support to Iran.
"It's true that the Europeans have moved on this issue much slower than we hoped for and expected. However, it's also equally true that they have adopted a correct political position in this regard. However, our European friends have failed to meet our expectations in a meaningful way," Abbas Araghchi, the spokesman for the Ministry of Foreign Affairs, recently said. The EU's inability to counter Washington's efforts to Isolate Iran will most likely prompt Tehran to seek illegal ways of bypassing the sanctions which ultimately would kill the JCPOA.
"We've done our utmost to find different ways of getting around U.S. sanctions, but we may have to stop if our efforts endanger our relationship with Washington," an EU diplomat told Kayhan Life. "The only dignified way out of this embarrassing situation for the EU would be if Iran decides to withdraw from the JCPOA."
Iran's Supreme Leader Ayatollah Ali Khamenei may be forced to sit at the negotiating table with Secretary Pompeo if the Europeans decide to abandon Iran, especially since the outcome of the mid-term elections in America dashed any hopes that Tehran might have had regarding the softening of the U.S. position on the sanctions. In early October, France accused Iran's intelligence services of plotting a terrorist attack against an opposition group in Paris. A couple of weeks later, Denmark accused Iran of planning to assassinate a political activist on its soil. These events may provide the excuse the Europeans need to drop their political support for Iran.
In the past four decades, the Islamic Republic has demonstrated its willingness to hang on to power at any cost and through any means possible. Secretary Pompeo's list of 12 demands does not explicitly address the regime's domestic policy and treatment of its people. Tehran would lose power, influence, and prestige should it decide to bend under U.S. pressure and curb its regional ambitions and activities which, in theory, may force the regime to focus on the welfare of its citizens. However, the Islamic Republic has consistently failed to improve the living standards and economic conditions of Iranian people.
---
Translated from Persian by Fardine Hamidi
---