---
By Steve Holland, Jeff Mason and Jonathan Landay
---
WASHINGTON, Oct 4 (Reuters) – Hanging on a wall in John Bolton's West Wing office is a memento of his proudest achievement as national security adviser: a framed copy of President Donald Trump's order to pull the United States out of the Iran nuclear deal.
Right next to it hangs a cartoon mocking the agreement.
Bolton's choice of decor reflects his disdain for the deal secured by President Barack Obama and other world powers in 2015, and his relentless focus on trying to isolate Tehran and cripple its economy by reimposing tight sanctions.
Bolton took over as national security adviser in early April. A month later, Trump abandoned the Iran deal, meeting a promise he had made as a presidential candidate, which other wary West Wing advisers had persuaded him to put off.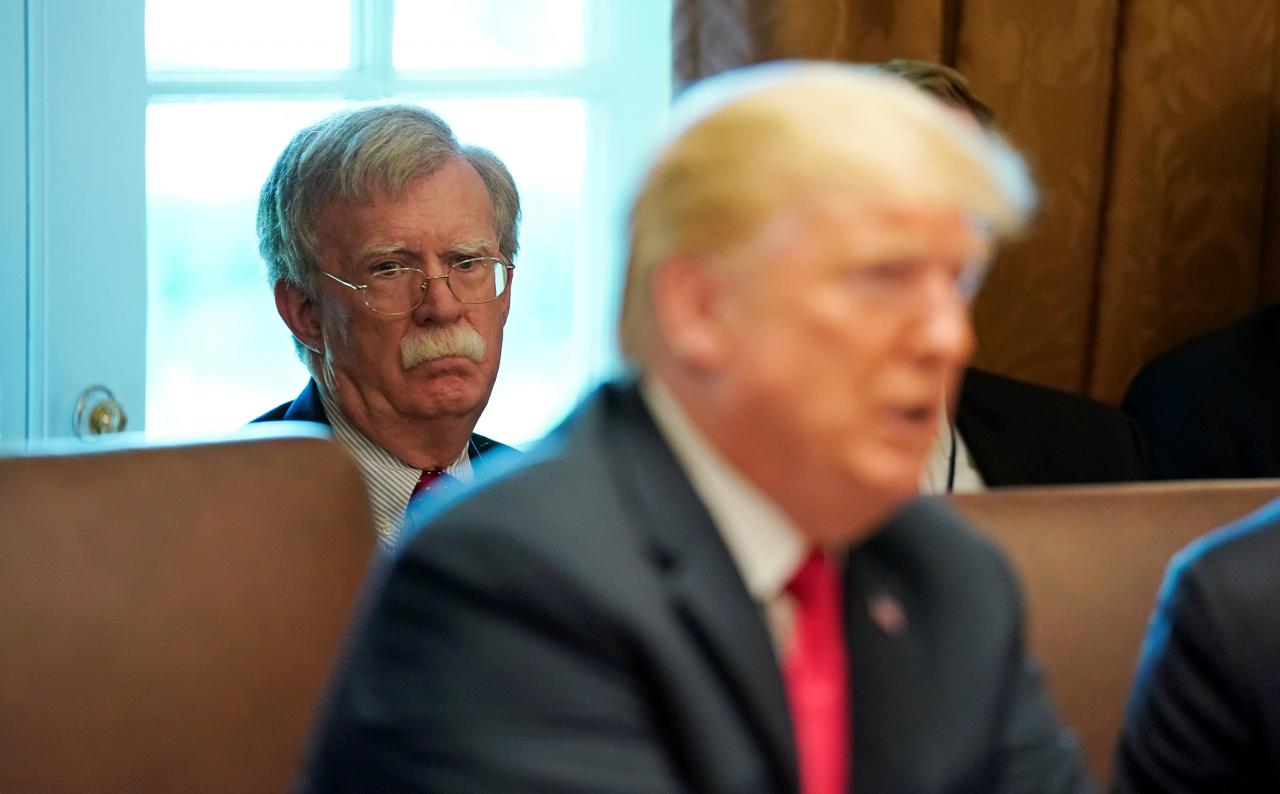 Bolton changed that dynamic quickly. In an interview with Reuters, he said he reassured Trump that his instincts were right and that he could ignore the pleas and warnings of moderates and European allies to stay in the deal.
"It's not the end of the world," Bolton said he told Trump in arguing for withdrawal from the pact. "The Western alliance is not going to fall apart."
Proud of his role in the policy shift, Bolton said he believes the reimposition of sanctions is already heaping pressure on Iran's leaders.
"I think the return of the sanctions has had a devastating effect on their economy and I think it's going to get worse."
Iran's economy and currency have already been hit as big European companies exit to avoid being hurt by U.S. sanctions. The pressure will increase in November when sanctions targeting the oil industry, the lifeblood of Iran's economy, are to take effect.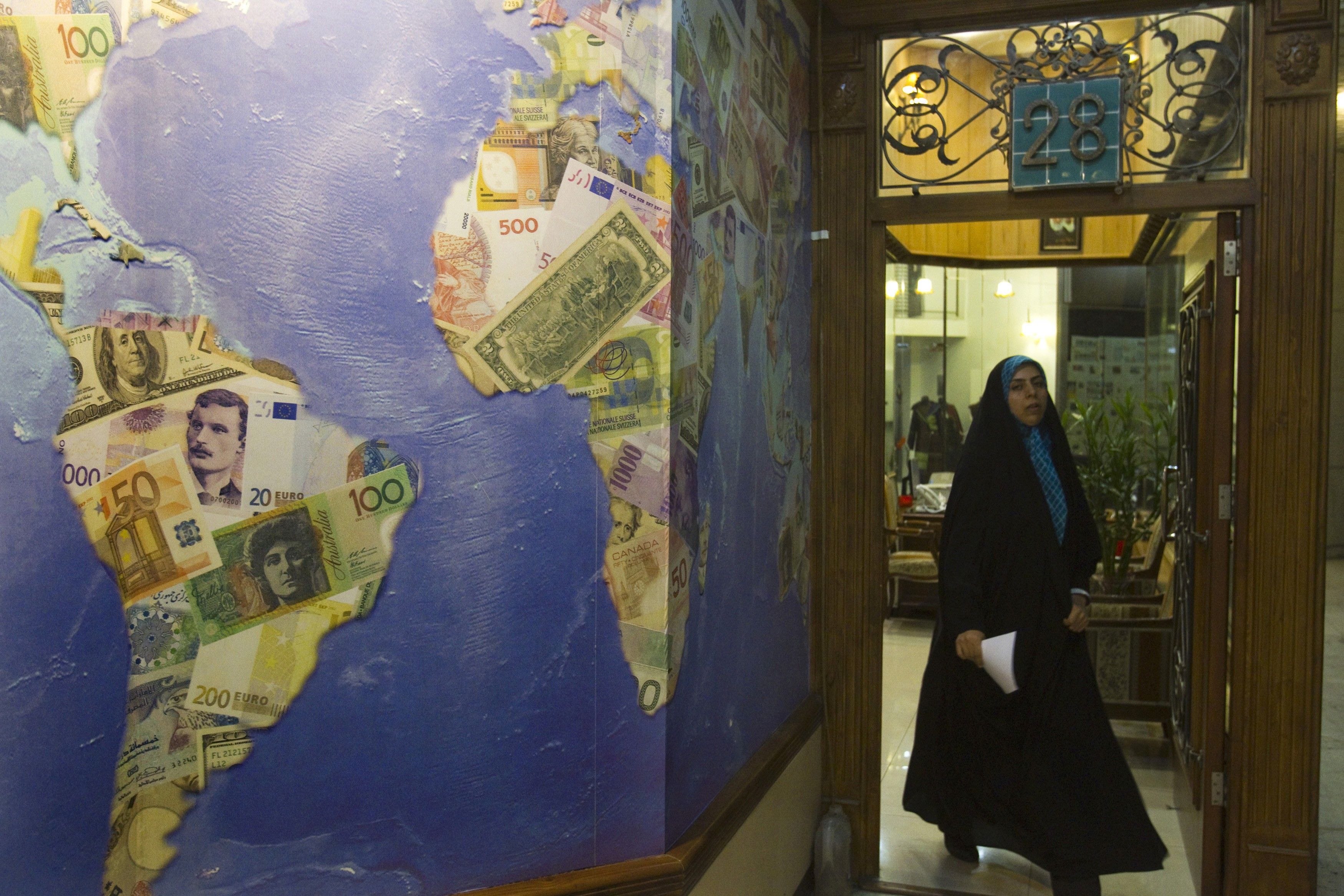 In Washington's community of foreign policy veterans, Bolton has been a super-hawk for decades, whether as a tough-talking U.S. ambassador to the United Nations under President George W. Bush or as a prominent analyst on Fox News.
Critics call him an ideologue and a warmonger who retaliates against dissenting views, while allies say he is an intellectual and a shrewd operator committed to ensuring the supremacy of U.S. power.
Over the years, Bolton has advocated for regime change in both Iran and North Korea, opposed direct negotiations with both and said the United States should stage pre-emptive attacks against their nuclear facilities.
He was also a firm supporter of the Iraq war and has been a longtime advocate of tough policies toward Russia.
Now, in the most influential position of his long career, the 69-year-old Bolton has softened some of those bellicose positions, at least in public, and says he is happy to follow the president's lead.
That has kept him in good graces with Trump, who has made improved ties with both North Korea and Russia a centerpiece of his foreign policy, and who does not like being overshadowed by his staff.
And it allows Bolton the room to shape and execute a hardline strategy on Iran.
"Bolton is obsessed with Iran, and everything else plays second fiddle," said one senior official from France, whose president, Emmanuel Macron, pleaded unsuccessfully with Trump to remain in the Iran deal during an April visit to the White House.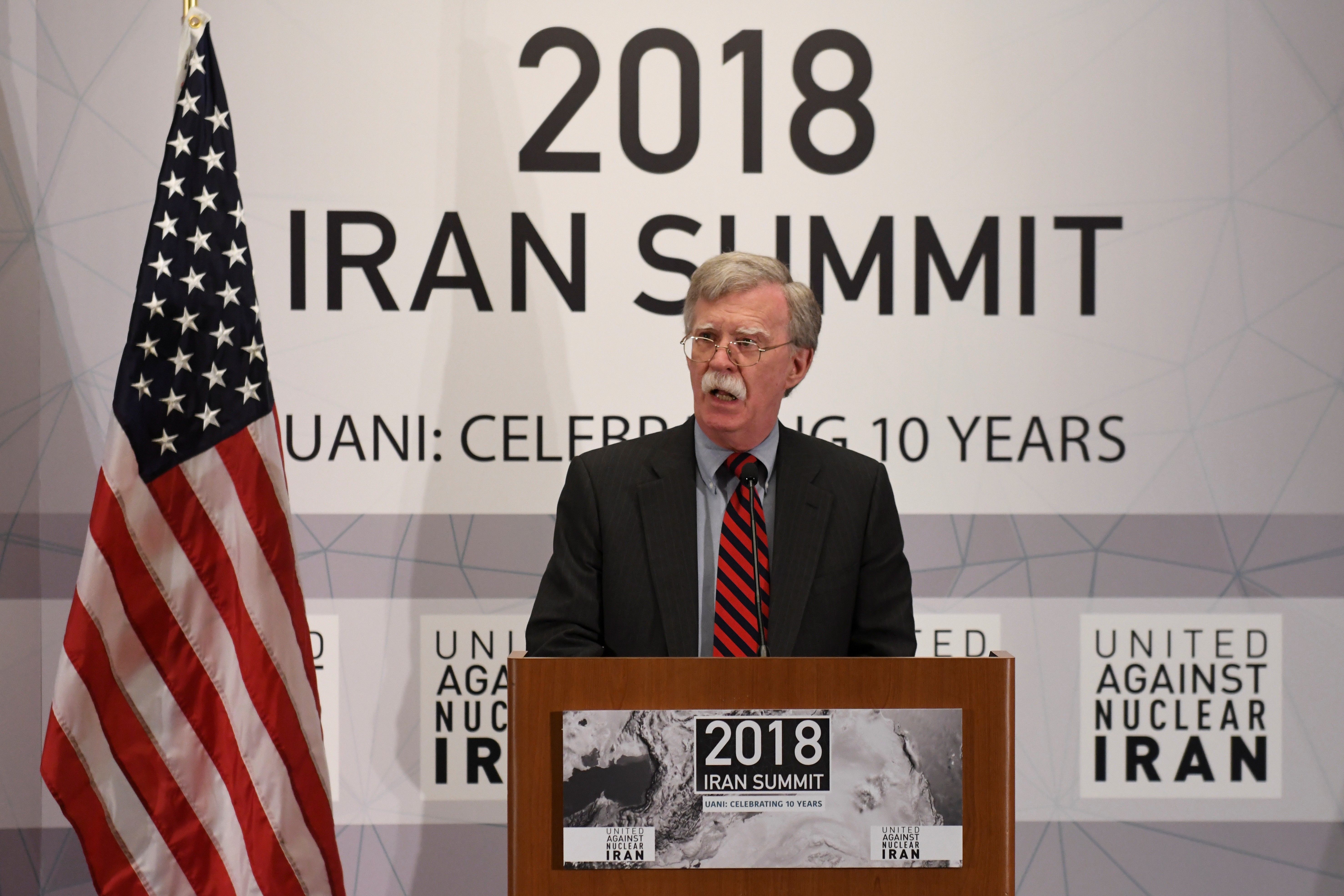 WORKING WITH TRUMP
The two men have different views on Russia. While Trump has spoken admiringly of Vladimir Putin, Bolton never does that, and accused the Russian president of lying about Moscow's involvement in the 2016 presidential election.
He opposes easing a wide range of U.S. sanctions on Russia and tweeted in March that the United States should have a strategic response to a new array of Russian nuclear weapons "to show our allies in Europe that we will not let Russia push the U.S. or its allies around."
He has no qualms about opposing Defense Secretary Jim Mattis and other senior officials who want to extend the New START nuclear arms control deal with Russia.
But officials across the national security apparatus, from the State and Defense departments to intelligence agencies, say Bolton has studiously avoided directly challenging Trump's declared goal of improving ties with Putin.
Bolton went to Moscow to help organize Trump's summit with Putin in Helsinki in July.
"His accident avoidance is obvious when it comes to Russia," said one U.S. official on condition of anonymity. "If it were up to him, he would take a much harder position on sanctions and election meddling."
In a recent interview with Reuters, Trump himself said Bolton has dialed back some of his harder-line positions since coming into the White House.
"He's a terrific person who is really working hard," Trump said. "Now, are his views the same as they have been for 20 years that I've been watching him on television, where he wants to go to war with everybody, and if possible, let's do five nations at a time? No, his views aren't that any more."
Bolton has cemented his relationship with Trump by keeping it simple when he briefs the president.
The dry, professorial style of Bolton's predecessor, H.R. McMaster, frequently left Trump impatient and fuming, multiple officials have said. Bolton uses a more streamlined approach, gleaned from his time in law school.
"I do outlines – bigger ones, then reduce them down to smaller ones, then distill notes down to their bare essence so they'll fit on a notecard," Bolton told Reuters.
A senior White House official said Trump sees Bolton as an essential voice in his inner circle but is not always swayed by him. "He's very good at making his case and the president always listens to him, but won't necessarily do what he says," the official said.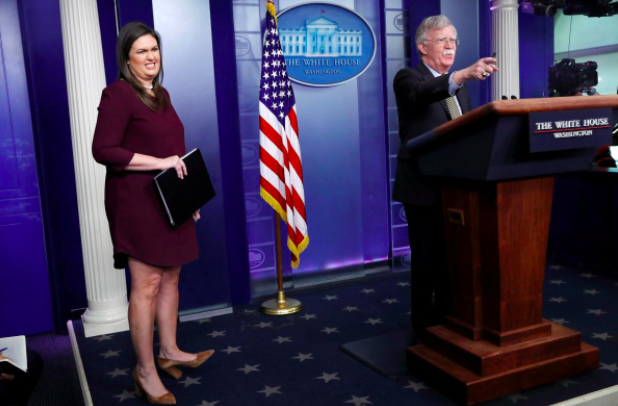 IRAN FOCUS
Bolton has had most success with Trump on Iran. He has played a central role in promoting the Trump administration's efforts to create a security and political alliance with six Gulf Arab states, Egypt and Jordan, in large part to help counter Iran's expansion in the region.
In a speech in New York last week, Bolton warned Iran: "If you continue to lie, cheat and deceive, yes, there will indeed be hell to pay."
That hard edge was a hallmark of his time in the Bush administration, critics say.
Lawrence Wilkerson, who served as chief of staff to former Secretary of State Colin Powell when Bolton was undersecretary for arms control and non-proliferation, often confronted Bolton over personnel and policy issues at the State Department.
Wilkerson recalled a 2002 meeting in which Bolton asserted that North Korea was "a paper tiger." Wilkerson warned that in the event of a war Pyongyang could unleash massive artillery barrages that would claim tens of thousands of South Korean and American lives.
"John looks at me coldly and says, 'I don't do war. That's your bailiwick.' I replied, 'Oh, you just start them,' …. It's his Number One solution to any problem he sees in the world," said Wilkerson, who emerged as a vocal critic of the Iraq war that Bolton had advocated for.
A senior administration official close to Bolton dismissed Wilkerson's concerns, saying Bolton shows "a deft ability to coordinate diplomatic, economic, and military policy to advance and defend America's national security interests."
One Defense Department official said Bolton blocks out opinions that run counter to his own in discussions with other government agencies.
"Dissenting views don't have a way to be heard, and it's clear that they aren't welcome in any event, especially about Iran," the official said, speaking on condition of anonymity. "The result is that people who have years or even decades of experience, especially in the field, are either ignored or intimidated."
Vice President Mike Pence's chief of staff, Nick Ayers, disputed that view of Bolton. "He plays team ball well." Bolton did not respond to the allegation but told Reuters he relishes verbal jousting with colleagues.
"I'm a litigator by training. My life is debate. So if someone has a different view, I can't wait," he said with a smile.
---
(Additional reporting by John Walcott and Arshad Mohammed in Washington and John Irish in Paris Editing by Mary Milliken, Kieran Murray and Ross Colvin)
---