---
The authorities in the southwestern Iranian town of Dezful (in Khuzestan) have arrested 11 women for violating the hijab law, according to Hassan Dezfuli, the head of the local office for vice prevention.
Mr. Dezfuli said the women had posted photographs and video clips of themselves without headscarves on social media. He said: "Our enemies could use the material against the Islamic Republic."
According to Dezfuli, a coordinated effort by law enforcement officers, Basij forces, and morality police resulted in the arrest of 11 women in three different locations.
Despite strong warnings by Attorney-General Mohammad Jafar Montazeri against the use of violence, the authorities continue to persecute female adversaries of the mandatory hijab who are supporters of the "Girls of Enqelab Street" and "White Wednesdays" campaigns.
Mr. Montazeri has divided girls and women who defy compulsory hijab into three groups: those who oppose the Islamic Republic, those whose family never encouraged them to wear the hijab while growing up, and those who have no religious convictions. In his view, the authorities must only deal decisively with those who oppose the Islamic Republic.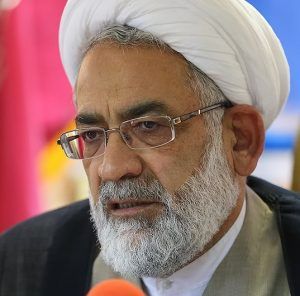 Iranian lawmakers and politicians are even discussing the idea of lifting the hijab restriction on foreign visitors. Nahid Khodakarami, a member of the Tehran City Council, tweeted: "This could be a positive step towards developing the tourism industry and attracting investment. We can start with the free economic zones and border transit areas."
Iranian women enjoyed greater freedom and civil rights before the 1979 Islamic Revolution. The first mass organized protest against the mandatory hijab was held in March 1979 in Tehran. It took the regime two years to make the compulsory hijab into law.
Courageous Iranian girls and women have been challenging the mandatory hijab laws in a variety of creative ways. Their campaign has gained substantial international support.
---
[Translated from Persian by Fardine Hamidi]
---
---