---
The U.S. House of Representative passed the "Iranian Leadership Transparency Act" on November 15 with 43 votes and 16 abstentions. The bill authorizes the United States House Committee on Financial Services [known as the House Banking Committee] to ask the U.S. Department of the Treasury to compile a detailed list of assets held by senior Iranian officials.
These include Supreme Leader Ayatollah Ali Khamenei, President Hassan Rouhani, Minister of Intelligence Mahmoud Alavi, chief of the Islamic Revolutionary Guards Corps' [IRGC] Intelligence Organization Hossein Taeb, commander of the IRGC's Qods Force Qasem Soleimani, commander of the IRGC Mohammad Ali Jafari, and members of the Guardian Council, the Expediency Council and the Assembly of Experts.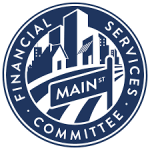 The report will not only list the amounts held by each of these officials, but also the manner through which these assets were accumulated. The U.S. Treasury aims to make the report available on its website.
The report will show that widespread corruption in the Iranian regime has allowed senior officials in the government, the IRGC and the security forces to accumulate vast amounts of wealth through the years. Republican Congressman Bruce Poliquin of Maine, who sponsored the bill, believes that there is a direct correlation between the widespread corruption and the alarming rate of poverty in Iran.
The Borgen Project, a non-governmental organization (NGO), released a report in September 2017 that read: "Over 70 percent of Iranians still live in poor conditions…Unemployment, due to a shortage of available jobs, is still a grave concern among citizens…90 percent of the labor force lives below the poverty line…Critics of the Rouhani's administration have also cited the regime's pouring of funds into foreign conflicts and military spending rather than investment in infrastructure and social welfare projects as a reason for the government's ineffectiveness in addressing poverty in Iran."
Some reports suggest that 5 percent of the Iranian population — meaning the leader and his inner circle — hold the majority of the country's wealth. The other 95 percent live in poverty. It is estimated that Ayatollah Khamenei controls a $95 billion financial empire, according to a report by the Reuters news agency.
The U.S. Congress is also reviewing a bill which would ban the sale of aircraft to Iran. It calls for an investigation into airlines that have been used to transport military equipment and personnel.
---