---
By Tom Miles
---
GENEVA, April 24 (Reuters) – Russia and China are asking U.N. member states to back a draft statement expressing "unwavering support" for the Iran nuclear deal, a senior Russian diplomat said on Tuesday, in a bid to put pressure on U.S. President Donald Trump not to withdraw from it.
Russia's arms control envoy Vladimir Yermakov told a U.N. non-proliferation conference in Geneva that the Iran deal, known as the JCPOA, was fragile and any attempt to amend it would affect the global non-proliferation regime.
"We call upon our colleagues in this hall today not to remain silent in hopes that this situation will somehow blow over by itself but rather to take serious steps to preserve the JCPOA," Yermakov said.
French President Emmanuel Macron, who was on a state visit to Washington on Tuesday, is expected to try to avert an abrupt U.S. pull out from the treaty, and has said there is no Plan B.
The Chinese-Russian draft text asks states to "confirm their unwavering support for the comprehensive and effective implementation" of the JCPOA, and to recognise its significant contribution to international security.
Yermakov told Reuters he was hopeful of getting the backing of all major states at the en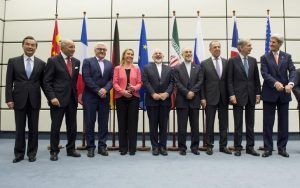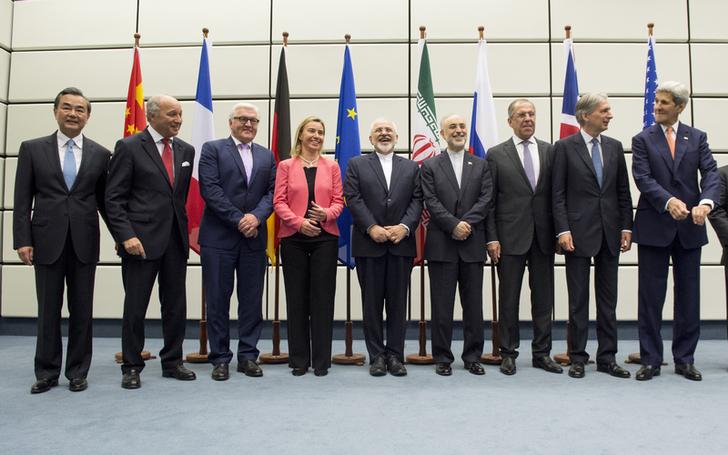 d of the two week conference, including Washington's allies in Europe who have voiced their support for the JCPOA.
"I hope to have all of them on board. Our joint statement has nothing negative, it's quite understandable, and the wording is difficult not to support," he said.
He also expected North Korea to give its backing, and said the fate of the Iran deal was a key factor in upcoming talks on North Korea's nuclear programmes.
"The efforts to settle the nuclear problem on the Korean peninsular through diplomatic means will to a large extent depend on the JCPOA," he told the conference.
"A breach of the JCPOA without any reason and against the will of the international community is hardly likely to assure the DPRK's people that any potential future agreement would be observed."
Shortly after Yermakov, Japanese Foreign Minister Taro Kono took the floor and added his voice to those supporting the JCPOA, saying it contributed to the global non-proliferation regime.
"Its continued and full implementation is important," Kono said.
---
(Editing by Matthew Mpoke Bigg)
---