---
LONDON, Aug 29 (Reuters) – Iranian lawmakers launched impeachment proceedings against the education minister on Wednesday, ramping up pressure on the president who is under unprecedented attack from parliament over his handling of the economy in the face of new U.S. sanctions.
The move came only three days after lawmakers sacked the minister of economy and finance blaming him for the collapse of the rial currency and surging unemployment. They had, weeks earlier, dismissed the labour minister.
Another motion, signed by 70 lawmakers, aims to impeach the minister of industry, mines and business.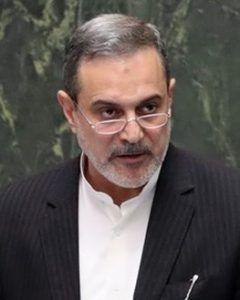 President Hassan Rouhani won two landslide elections on a platform of economic reform and opening Iran up to the outside world, and his pragmatic supporters have a majority in the parliament.
But his reputation and political influence have taken a sharp hit as his promised economic gains have failed to materialise.
He is, in particular, facing a backlash at home since U.S. President Donald Trump in May pulled out of an international accord that had curbed Iran's nuclear ambitions in return for sanctions relief.
Washington has imposed sanctions on the acquisition of U.S. dollars by Iran and it will reimpose sanctions on Tehran's oil exports and banking sector in November.
A group of 20 lawmakers signed a motion on Wednesday accusing Education Minister Mohammad Bathaei of failing to reform the education system and rejuvenate schools, state news agency IRNA reported.
That is enough votes to force Bathaei to come to parliament to answer questions on his record in the next 10 days. If lawmakers are unhappy with his answers, they can vote to impeach and sack him.
Iran's parliament voted on Tuesday to reject Rouhani's explanations for economic hardship after a dramatic grilling, a sign his pragmatic faction is losing sway to hardline rivals as new U.S. sanctions begin to bite.
Some hardline lawmakers are now considering to refer the case to the judiciary as a breach of law, but the Speaker of the Parliament, Ali Larijani said on Wednesday that was not "legally feasible."
A senior member in a top Iranian constitutional body also was quoted as saying by Tasnim news agency that there were "ambiguities" about the authority lawmakers could exercise to open a judicial case against Rouhani after summoning him to the parliament.
Iran's official unemployment rate is 12 percent, with youth unemployment as high as 25 percent in a country where 60 percent of the 80 million population is under 30. The rial has lost more than two-thirds of its value in a year.
---
(Reporting by Bozorgmehr Sharafedin Editing by Richard Balmforth)
---