ANKARA, April 23 (Reuters) – The European signatories of Iran's nuclear deal with major powers should convince U.S. President Donald Trump not to exit the accord as there is no "plan B" for the agreement, Iranian Foreign Minister Mohammad Javad Zarif Tweeted on Monday.
"It is either all or nothing. European leaders should encourage Trump not just to stay in the nuclear deal, but more important to begin implementing his part of the bargain in good faith," Zarif wrote on his Twitter account.
Under Iran's settlement with the United States, France, Germany, Britain, Russia and China, Tehran agreed to curb its nuclear program to satisfy the powers that it could not be used to develop atomic bombs. In exchange, Iran received relief from sanctions, most of which were lifted in January 2016.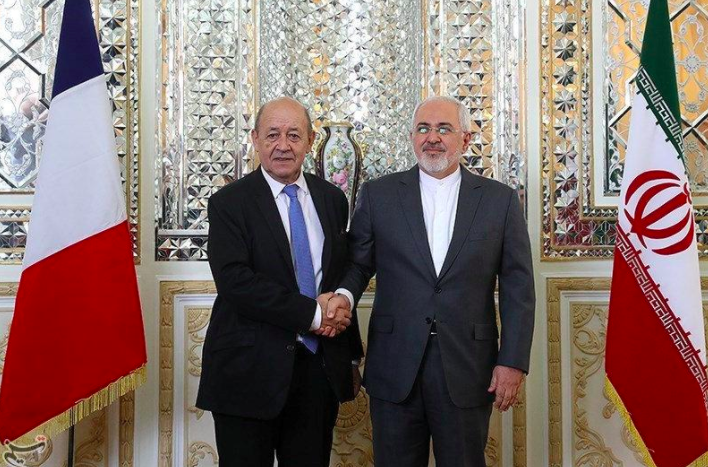 Trump has given the European signatories a May 12 deadline to "fix the terrible flaws" of the 2015 nuclear deal, or he will refuse to extend U.S. sanctions relief on Iran.
French President Emmanuel Macron said in a Fox News Sunday interview he has no "plan B" for the deal and the United States should stay in the agreement as long as there is no better option.
"President Macron is correct in saying there is no "plan B" on JCPOA," Zarif Tweeted. The JCPOA or Joint Comprehensive Plan of Action, is the formal name of the accord.
Iran has said it will stick to the accord as long as the other parties respect it, but will "shred" the deal if Washington pulls out.
(Writing by Parisa Hafezi Editing by Catherine Evans and Matthew Mpoke Bigg)