---
Ali Teymouri, the director of the Hunting and Fisheries office of Iran's Department of Environment, has said that it costs anywhere from $12,000 to $15,000 for foreign nationals to obtain a hunting permit.
The government recently lifted a five-year hunting ban on wildlife quadrupeds.
"We've authorized the National Wildlife Fund to issue 105 hunting permits. They have given out 15 so far," Mr. Teymouri said. "The aim is to control the population of certain species. We also have to take into account water resources, drought, and grasslands where some of these animals graze."
Teymouri added: "We've issued hunting permits to eight foreign nationals so far, and another 20 domestic applications are pending approval. Nearly 20 percent of the permits go to local hunters who pay the government fee of $225,  and we allocate the rest to domestic and foreign hunters."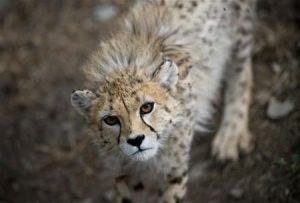 "The National Wildlife Fund has paid our office $25,000 for 105 permits. They sell the permits to hunters. They spend 80 percent of the fee they collect on maintaining protected wildlife refuges," Teymouri explained. "The money we'll generate from the sale of hunting permits this year will help to implement conservation projects in the wildlife refuges. It also helps the local economy and people who live in these regions."
Teymouri warned against hunting during the breeding season. He said: "Hunting is strictly forbidden between January 25 until May 22, while female quadrupeds are pregnant."
The Environment Department has issued hunting licenses for only male quadrupeds in provinces of Kerman, Yazd, southern Khorasan, Khorasan Razavi, and Alborz.
The semi-official Fars news agency has reported that two Americans were allowed to hunt rare oyster sheep (oryal) between May 22 and 25 in the Heidari Wildlife Refuge in Nishapur, in the northeastern province of Khorasan Razavi. The report added that they had paid $10,000 each for their hunting permits. The director of Khorasan Province's environmental office and a guide reportedly accompanied the two American hunters.
---