---
By Roshanak Asteraky
---
A recent campaign on Twitter and Instagram that translates into English as "#Where-is-your-child?" appears to have placed the Islamic Republic's ruling elite in the awkward position of having to explain the lavish lifestyle of their privileged children while the rest of the country is enduring severe economic hardship.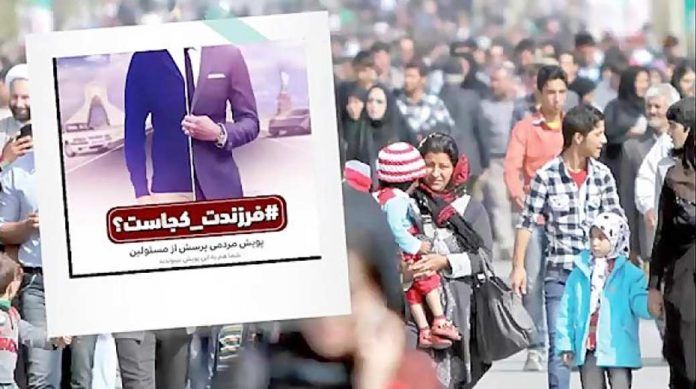 However, some people on social media speculate that the Twitter campaign was launched by the news site @KhabarFori (which translates as 'breaking news': https://twitter.com/AkhbarFori) to deflect public criticism of the ruling elite's privileged children, and to clear the regime, particularly the government, of any wrongdoing.
The Twitter campaign appears to be a response to a public outcry against rent-seeking industries (which aim to increase one's share of existing wealth without creating new wealth), and the establishment of quasi-public business enterprises (state-owned businesses disguised as private enterprises) that are operated by the regime's insiders and their privileged children.
The term "Aghazadeh" (which refers to young people who use the power and influence of their parents and relatives for personal social, political and financial gains) has become part of everyday Farsi vocabulary. The absence of a free press and the lack of legal supervision have allowed the privileged sons, daughters, nieces, and nephews of influential insiders to operate with impunity and amass great wealth.
In most instances, the wealthy secure plum jobs for their children and fund their lucrative businesses. The rent-seeking industries have slowly become the pillars of the Iranian economy. Their lifestyle insulates many of these privileged youths from the economic hardships experienced by the majority of Iranians. They travel abroad to live and study or even purchase their post-graduate degrees. Their parents guarantee them senior positions in future governments.
In 2010, Alireza Salimi, a conservative Majlis (Iranian Parliament) deputy representing Mahalat and Dilijan, in the northern province of Markazi, said: "There are 3,000 Aghazadeh who are currently studying abroad." The comment probably marked the first time that an official had used the term to identify a select group of young people who enjoy a life of privilege and luxury as a direct result of their parents' power, position and influence.
Various social media platforms have exposed the actions of the privileged children of the elite. They have also reported on the widespread nepotism, favoritism, and corruption plaguing the country. Opposing factions within the regime have also used information about the financial dealings of these privileged youths as a tool to attack each other.
For instance, during the impeachment hearings of Ali Raiei, the former Minister of Cooperative, Labor and Social Welfare (2013-18), many Majlis deputies in the opposing faction continually asked what Mr. Rabiei's son was doing in Dubai.
Interestingly enough, many of these affluent youths don't mind showing off their wealth.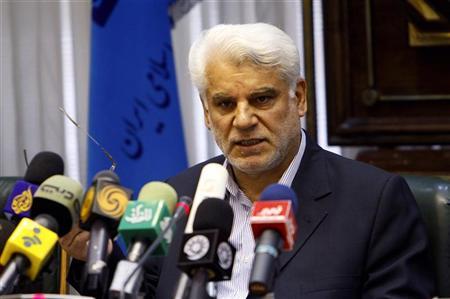 Mahmoud Bahmani, the former head of Iran's Central Bank, recently said that more than 5,000 privileged youths from influential and well-connected families who were studying abroad held a total of $148 billion in their foreign bank accounts. If Mr. Bahrami is correct, the amount exceeds Iran's foreign exchange reserves. "What are these 5,000 privileged youths doing abroad? Only 300 of them are studying at universities. What do the rest do? The government must investigate this issue," Bahrami said.
Safdar Hosseini, the former chairman of the National Development Fund of Iran, was forced to resign after it emerged that he and many managers and executives in state-run companies received inflated salaries. Mr. Hosseini's daughter Fatemeh and her husband allegedly owned and operated a lucrative currency exchange business while the rest of the country was suffering from the impact of U.S. sanctions. Mrs. Hosseini, who is a reformist Majlis deputy representing Tehran, Shemiranat, Iranshahr, and Ray, famously said: "My father's salary is nobody's business. We have only claimed our share of the Revolution's windfall."
Many government officials and prominent political figures have responded to the Twitter campaign by communicating the financial, education and employment status of their children.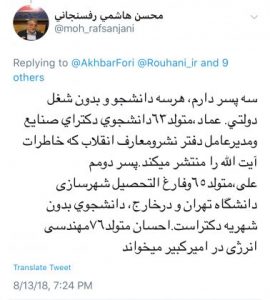 Mohsen Hashemi Rafsanjani, a member of the Tehran City Council, tweeted: "I have three sons, none of whom holds a government post. Emad was born in 1984. He is studying for his doctorate and is the managing director of a publishing house. My middle son Ali was born in 1986. He has a agree in urban development from Tehran University. Ali has enrolled in a doctorate program and is exempt from paying tuition. My youngest son Ehsan is studying to become an energy engineer at Amir Kabir University."
Mohammad-Ali Vakili, a reformist Majlis deputy representing Tehran, Shemiranat, Ray, and Iranshahr, tweeted: "I have three children. Hadi holds a masters degree and has been working at a company for the past seven years. Mehdi who also holds a masters degree doesn't work for the government (all reports about him holding a senior government managerial post are untrue.) He is the managing editor of Ebtekar newspaper. My third child is Razieh who is unemployed. I ask God to forgive all those who have been publishing lies about my family and myself."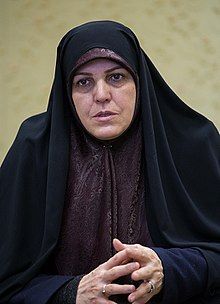 Shahindokht Molaverdi, a special assistant to President Hassan Rouhani for Citizenship Rights, tweeted: "I have two daughters. My eldest has bachelor and masters degrees in English literature from Tehran University and Shahid Beheshti University, respectively. She works as a freelance translator. My other daughter has a bachelor of fine arts. She is currently studying jewelry design."
Other prominent senior government officials and politicians who have responded to the Twitter campaign "Where is your child?" include Foreign Minister Javad Zarif, Education Minister Mohammad Abtahi, Iranian Olympic Committee Chairman Seyyed Reza Salehi Amiri, Minister of Culture and Islamic Guidance Seyyed Abbas Salehi, and Nader Ghazipour, the Majlis deputy from Urumiyeh.
Many Iranians, however, have taken to social media to express their doubts and reservations about the sincerity of officials who are apparently being transparent about the financial, educational and employment of their children.
Hossein Tajik @hoseintk07 tweeted: "These gentlemen's children are milking the system by creating a private economy. Moreover, with the help of a few journalists, they have launched the #where-is-your-child campaign. It is too late now. The nation knows where you and your children are. #shame on you / #conservatives-reformists-your-time-is-up."
---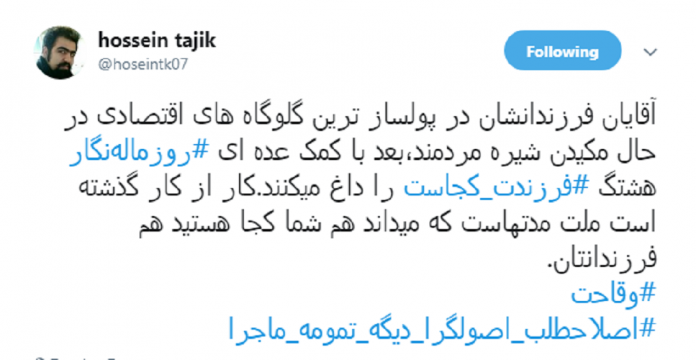 ---
Nazanin Kamali @Nazanin_Kamali tweeted: "The campaign is diverting attention away from the elite to the people. It is blaming the public. According to many senior officials, neither they nor their children have jobs! Should we start a new campaign with the hashtag #Where-are-your-unemployed? People should pull their resources together and find work for these poor privileged, wealthy and influential people!"
---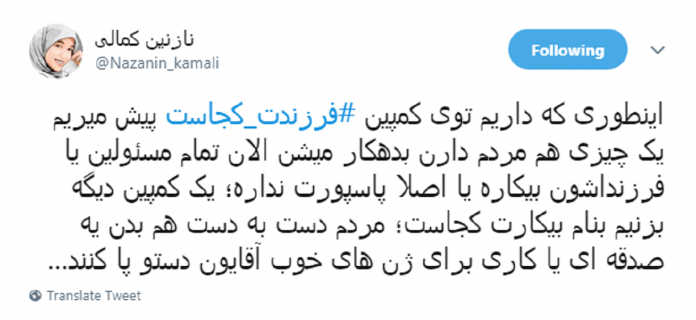 ---
It is unrealistic to expect any of these influential officials and politicians to admit that their children have been amassing great wealth by owning and operating rent-seeking industries with impunity, observers say. Various members of the ruling faction have been known to leak this type of information to the media to gain political advantage over their opponents.
The campaign has largely backfired. Many people have accused those who have disclosed details of their children's business dealings and employment of deceiving the public. They argue that none of these influential individuals have offered convincing evidence as to how their children can live and study abroad and enjoy lavish lifestyles.
---
Translated from Persian by Fardine Hamidi
---