By Ahmad Rafat
In 1997, the Association of Iranian Journalists began its activities as the Iranian branch of the International Federation of Journalists (IFJ). Two months after the 2009 presidential elections, the association was shut down on the orders of Saeed Mortazavi, the Tehran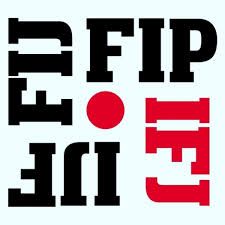 Prosecutor General at the time.
Despite efforts by many journalists and promises by the current government, the association has so far not been able to resume its activities. Its director, Rajabali Mazroei, is no longer living in Iran.
The IFJ has issued official cards for Iranian reporters and journalists and discussed the plight of the association with its representatives. While most members of the IFJ are elected, its Iranian staff is appointed.
The Farsi service of IFJ's website has been encouraging qualified candidates to apply for its membership card. Eligible applicants must provide samples of their published works in Farsi. The IFJ does not accept work in any other language from its Iranian applicants. For an international trade union, setting a language violates basic human rights and contradicts efforts to promote various languages.
This rule effectively prevents many Iranian journalists who live abroad and write in Turkish, Balouchi, Arabic and Kurdish from joining the IFJ. Although many of these writers were unable to fully practice their languages while living in Iran, they were nevertheless allowed to publish bilingual newspapers. Excluding these journalists from international trade unions is blatant discrimination. This rule violates international human rights and the Islamic Republic's constitution, which recognizes the use of other languages in conjunction with Farsi in publications.
The IFJ represents the union of journalists in the International Trade Union Movement. In its mission statement, the organization explicitly denounces discrimination in all its forms and manifestations. It also opposes using the media for supporting governments or promoting prejudice and war. We urge the IFJ to immediately drop all discriminatory regulations.
As a group of non-Farsi speaking independent Iranian journalists, we, the undersigned, urge IFJ to adhere to its policy of promoting a multi-language trade, and amend its membership criteria. Since the IFJ believes in freedom of expression, support for trade unions and human rights, it should abandon its exclusionary policies, including those discriminating against non-Farsi- speaking Iranian journalists.
Azad Sharifi, Ava Homa, Ebrahim Ahrari Khalf, Ebrahim Mohajer, Ejlal Qavami, Ahmad Rafat, Ahmad Saraj, Ashkan Sadeqi, Asghar Hosseinzadegan, Afsar Abbasi, Omid Bigzadeh, Iraj Adibzadeh, Behdad Bordbar, Bijan Farhoudi, Jani Dilan, Jaffar Mobashernia, Chia Melak, Habibollah Sarbazi, Hossein Alavi, Khalil Ghazali, Rahman Javanmardi, RaibeenRahmani, Sassan Amjadi, Sama Shamlou, Sousan Mohammadkhani Ghiasavand, Siamak Ghaderi, Siamak Heidari, Shahed Alavi, Sharif Fallah, Shiler Bapiri, Adnan Hassanpou, Ali Esmaelnejad, Oliashghar Faridi, Ali Qanbari, Alireza Sanaei, Omar Goli, Fakhteh Lonazamani, Farzad Mahdavi, Farhad Aminpour, Farhad Damirchi, Fariborz Soroush, Fowad Haqiqi, Kaveh Kermanshahi, Kaveh Karimi, Kianoush Tavakoli, Kamol Najjari, Kaveh Qoreishi, Kamal Hosseini, Karim Mahersaneh, Mohsen (Omid) Barin, Mohsen Kakaresh, Mohammad Reza torabi Noutash, Mohammad Sadiq Kaboudavand, Mostafa Shikheh, Naser Pirouti, Naser Sina, Negin Behkam, Hadi Arefi, Houshang Assadi, Hirou Mowloudi, Hiva Salimi, Yousef Azizi Banitaraf.