---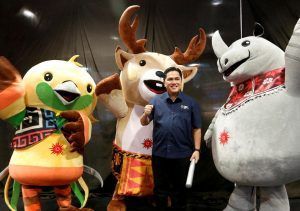 The 18th Asian Games, also known as Jakarta-Palembang 2018, began on August 18 in Jakarta and ended September 2. More than 11,000 athletes from 45 nations competed in 40 different sporting events in this year's games.
Iran sent a delegation of 378 athletes, 98 of whom were women, to compete in 30 sporting events.
Iranian female athletes must adhere to strict Islamic attire which makes it impossible for them to take part in many disciplines including gymnastics.
The Gymnastics Federation of Iran was established by the government of Prime Minister Ali Soheili in 1942. It was renamed the Gymnastics Federation of the Islamic Republic after the 1979 Revolution. Its current director is Dr. Zahra Inche Dargahi.
Iranian women gymnasts can only participate in aerobic step exercises which, to all intents and purposes, exclude them from competing in international games.
Iran abolished the women's gymnastics competition in 2015 and replaced it with the so-called league games. State media, however, don't report on these events.
Jamileh Sarvari was the first Iranian woman gymnast to compete in international games. She represented Iran in the 1964 Tokyo Olympics.
---
Translated from Persian by Fardine Hamidi
---