---
---
The Iranian government was ordered to pay $34.8 million in damages by a US court for imprisoning and torturing the journalist Siamak Pourzand, who subsequently took his own life while under house arrest.
The sentence was handed down by a court in the District of Columbia on Sept. 30.
On Aug. 28, 2019, plaintiffs including  Pourzand's wife, Mehrangiz Kar, and his daughters, Banafsheh Zand and Azadeh Pourzand, filed a lawsuit against the Iranian government officials, claiming that they were responsible for the torture and 2011 death of Siamak Pourzand. They demanded $500 million in punitive damages.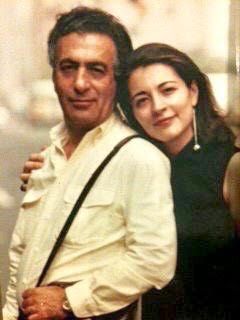 In the 49-page judgment — which included a detailed explanation of Pourzand's professional background and events relating to the case, which spanned more than two decades — US District Judge John D. Bates awarded a total sum of $34.8 million to the family. A breakdown of the sum was outlined in the judgment, including compensatory damages totaling $17.4 million with prejudgment interest, and punitive damages set at $17.4 million. The court document added that the combined sum would be awarded to Kar and her two daughters.
Pourzand was a film critic and a prominent Iranian journalist who worked in the US and served as an American correspondent for the Kayhan newspaper before the Iranian revolution. He wrote articles that were critical of the Islamic Republic.
Pourzand was arrested on four separate occasions, and sentenced to 11 years in prison in 2001 on charges including "using propaganda against the Islamic Republic" and "spying for a foreign country that had harmed Iran's national and cultural security," according to the US court document.
The lawsuit alleged that Mr. Pourzand suffered a heart attack in 2004 and was moved out of prison two years later by government officials and placed under house arrest.
Mr. Pourzand committed suicide in 2011. He jumped from the balcony of his apartment in Tehran.
"Any effort to hold the [Iranian] regime to account is a victory. Any [financial] award does not make up for what my father, and, to a much lesser degree, my family and I endured," Banafsheh Zand told Kayhan Life. "If we do receive the award, it would be invested in continuing our efforts to inform and report [on] the issues gripping Iran and Iranians. That can be the only use for it. It will certainly not bring my father back, but it will pay for continuing to further the cause of a free Iran."
It is extremely difficult for a court to get a foreign state to pay damages arising from international judgments.
"The United States victims of state-sponsored terrorism fund is the only viable option because you can't enforce judgments against [Iranian] assets which the US has frozen," said Ali Herischi, Ms. Zand's attorney and the head of law firm Herischi & Associates in Maryland. "We could not prove that his death was associated with the Iranian government or was within the standard defined for an extra judicial claim, but we did our best. I'm happy that we were able to get a judgment which confirmed the tragedy of his life."
The fund offers compensation to victims of terror, and has been financed largely from settlements with banks found guilty of enabling illicit operations. It currently holds $85 million, which is not enough to satisfy the increasing number of plaintiffs requesting compensation from the fund.
The Pourzand lawsuit comes after the case of Hamid Nouri, which also used international or universal jurisdiction processes to hold Iran accountable for serious human rights violations.
Sweden used its universal jurisdiction law to arrest and charge Iranian official Hamid Nouri in 2019 shortly after landing at Stockholm airport. Nouri was charged with war crimes for his involvement in the mass execution and torture of thousands of political prisoners in Iran in 1988. A Swedish court found Nouri guilty of war crimes and murder and sentenced him to life imprisonment. The United Nations welcomed the outcome of the trial on July 15, calling the judgment a "historic verdict," in a press release about the case.
"This is a very good start for the pursuit of justice. The world is [moving] towards this universal jurisdiction [process] for significant human rights violations. I hope that attorneys in Iran and the US, and around the world, come together to help this cause," Herischi said.
Zand added: "My father would have considered [this moment] bittersweet, as I do. So my family and I continue, alongside everyone else who hopes to see a secular Iran one day. It's really all we can do. It's in our blood."
Similar Articles to This Post