---
---
The vast majority of Iranians are against their country being an Islamic Republic, according to a July 5 survey conducted by the California-based Empirical Research and Forecasting Institute (ERFI).
Titled "Unveiling the Layers: Exploring Discrimination in Iran," the survey sought views from Iranians about the country's governance, as well as about gender, religious and racial discrimination in the country.  The survey pooled respondents from social media sites including Instagram, Telegram, TikTok, Twitter and WhatsApp. It received 5,282 responses. Of those, an estimated 1,400 responses were deemed to have come from individuals inside Iran.
The institute, which launched in July 2022 and is focused on Iran and the Middle East, was co-founded by: Dr. Taghi Alereza, the co-founder of US-based energy research company ADM Associates; Dr. Hooshang Lahooti, a lecturer of medicine at the University of Sydney in Australia; and a third man who wished to remain anonymous.
Explaining why ERFI was established, Lahooti told Kayhan Life: "We are Iranian, and we see what's happening in Iran. We want to help our country."
"Iran's leaders are destroying the fabric and structure of society. They have destroyed education. Women have no rights. Children have no rights," Lahooti said.
According to the survey's findings, only 5.9 percent of the population of Iran supports the Islamic Republic.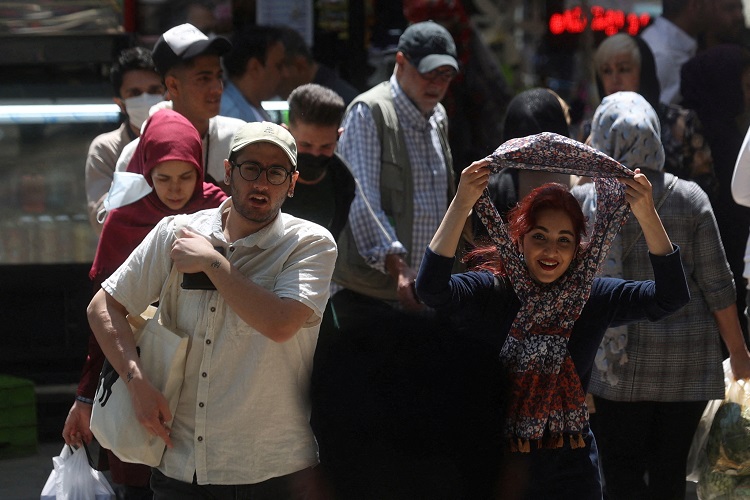 The survey also indicated that the majority of Iranians are atheists (28 percent).
Thirty-two percent of respondents reported gender and religious discrimination, while 85 percent of respondents felt the wearing of the hijab was a low-priority issue, or disagreed with the practice.
Iran became an Islamic Republic in 1979. Its laws and regulations are based on Shia Islam. Prior to 1979, Iran was a constitutional monarchy. Anti-regime protests, sparked in September by the death of 22-year-old Kurdish-Iranian Jina Masha Amini, while in police custody for breaching mandatory hijab laws, have galvanized a decades-long debate about the country's leadership.
Issues which concerned respondents the most were respect for personal freedoms, safeguarding individuals and society from security threats, and "harmony and cohesiveness within Iranian society."
The survey also examined media outlets and their reports about Iran.
ERFI held that the state-run Islamic Republic of Iran Broadcasting Corporation (IRIB) scored highest for restricting or limiting citizens' human rights and freedoms. Meanwhile, Kayhan Life and London-based TV channel Manoto scored highest for fostering a sense of patriotism and unity among their audience.
Lahooti said ERFI's next projects would focus on predicting tipping points within Iranian society, and the role of Iran's Supreme Leader Ayatollah Ali Khamenei in the Islamic Republic's failings. A third project will investigate the impact of US sanctions on the devaluation of the Iranian rial.
"The Islamic Republic is falling apart. Its core has never been as small as it is now," Lahooti said.
"It is obvious that the regime does not have enough resources to counter the anti-regime mass movement in Iran. The pursuit of justice in Iran is intrinsically connected to the objective of fostering a society that is characterized by inclusivity and equality, wherein the rights and dignity of all individuals are duly acknowledged, respected, and safeguarded," he added.
OPINION: The Solution to the 'Iran Problem' is Regime Change
Prince Reza Pahlavi : 'The Alternative to the Islamic Republic is the Iranian nation'
---
Similar Articles to This Post