---
[The following letter was submitted to Kayhan Life by a resident of Kerman, southeastern Iran. The views expressed are the writer's one.]
---
To the editors of Kayhan Life:
Please accept my greetings from one of the oldest cities in Iran.
I am Pouran, a resident of Kerman [capital of the southeastern province of Kerman].
I know I am speaking to people interested in politics, and I know that interests take priority over everything else in politics.
I implore you to listen to me as a human being and, for one moment, put yourself and your loved ones in our place.
Put yourself in the place of a nation entitled to God's blessings as you all are.
No human being knows when they will die.
Those who died in Turkey [in the recent earthquake] had many plans for their lives.
Is there anything more lasting and worthy than helping to save 90 million people?
I was named after a great and just Iranian queen, Pouran [Queen Pourandokht of the Sasanian Dynasty, who reigned from 630 Ad to 632 AD].
She lived some 1,400 years ago.
The word 'Pouran' means as brave as boys. Yet most Iranian girls and women are 'Pouran' in the sense that they are courageous and capable warriors like the great queen.
Four decades ago, some people took over our progressive country in the name of freedom and democracy. Instead of democracy, they brought us laws from the dark ages.
They exploited the sincerity and enthusiasm of people and intellectuals who strived for freedom and took over the country through deception.
They destroyed literature and poetry, killed elder statesmen and dissident artists, and forced girls and women to stay home.
The country fell into the hands of religious teachers and [clerics] who recited prayers at funerals but became presidents of universities and expressed views on engineering and medicine [about which they knew nothing].
Women and girls suffered the greatest injustice.
The authoritarian and patriarchal system in our country conditions a man into believing that he can sever the head of his young wife [with impunity] and proudly parade it around in the streets.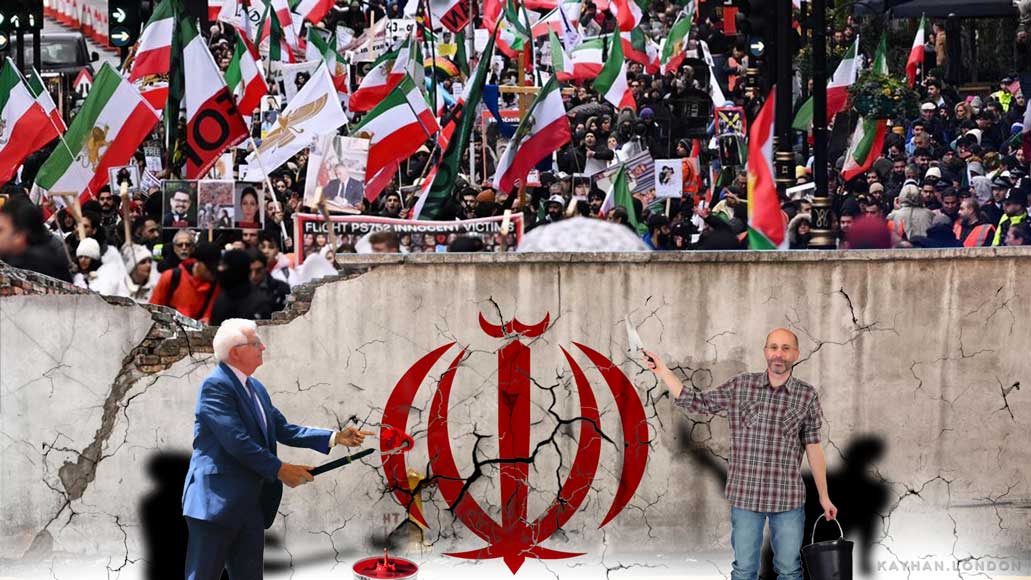 [EDITORS' NOTE: The reference is to Mona Heidani, a 17-year-old girl who was beheaded by her husband Sajjad Heidari in February 2022 in Ahvaz, southwestern Iran.]
The Islamic Republic Penal Code provides immunity to a father or [male] guardian who beheads his daughter for whatever reason.
If a sexually deviant elderly man kills a young female scientist, he can be released after paying half of the Diya [financial compensation to the victim's family].
Courts do not admit the testimony of a female witness against a man accused of raping and killing a woman: The testimonies of two women are equal to one man (even when the man is 80 years old).
Do you believe that an 11-year-old girl can be married off to a 60-year-old man with her father's consent?
If you do not see these examples as being similar to the behavior that is so blatantly exhibited by the Taliban, it is because of the people of Iran's relentless battle against them.
Many of our girls were 'Pouran,' meaning that they fought courageously for their basic rights. Many went to prison, were tortured, and were killed.
Some laws were reformed, but most remained unchanged. They [authorities] used various ploys to cover laws such as stoning, which, though it has not been enforced for a while, is still inscribed in the law books.
Iran is a country that enjoys all four seasons. Despite its natural treasures and beauty, the country has been isolated by its leadership, and people are constantly worried about more sanctions and war.
In the few minutes since I started addressing this letter to you, the value of our national currency has fallen.
The country is rapidly becoming a desert, its great lakes drying, its ancient forests destroyed, and its people deliberately forced into poverty.
Incompetent politicians run the country.
Meanwhile, the state dreams of creating a vast empire and colonizing other countries. You must have heard their loud cries, declaring that they could target other countries in the coming years.
We have fought and will continue to fight this government with all our power to achieve our human rights.
We will never doubt or waver, and may pay a heavy price, including losing our children, enduring torture, and facing a long road. But we will be victorious in the end.
However, if you cannot decide today, then a day will come when fear of terrorism will stop you from sending your children to school, or will lead you to witness the death of soldiers in war, or as you are joyfully playing with your children. On that day, your children will ask you: why did you not act?
Do you lie about love, conscience, democracy, and human rights?
Your decision and actions today will remain in history forever. Your country will become a cradle of justice and democracy through your humane decisions.
Please help our people in their fight against tyranny, so they will not have to pay a heavy price. These girls are Pourans, queens who can rule the hearts.
I want to mention Nahid Shirbisheh, a mother whose young son was killed in the street and is in prison because she is seeking her child's killer.
[EDITORS' NOTE: Nahid Shirbisheh, mother of 27-year-old Pouya Bakhtiari — who was shot in the head by Iran's anti-riot forces during the November 2019 protests — and several other women who lost their children in the nationwide protests formed the "Mothers for Justice Group," demanding justice for their slain children. She is serving a five-year prison sentence.]
Many countries have experienced a despotic and deceptive governing system. However, besides an authoritarian regime, we have incompetent politicians and managers in Iran.
It may surprise you that teachers are the least respected and are paid the lowest salaries in my country. They experience hardship after 30 years of service, raising and educating our children.
I am speaking of teachers who are the heirs to Abu Ali Sina [also known as Avicenna, a physician who lived from 980 AD to 1037AD] and Abu Reyan Biruni [known as al-Biruni, scientist, 973 AD-1050 AD].
These [teachers] are those who educated [the late] Maryam Mirzakhani [the Iranian mathematician and professor of mathematics at Stanford University who passed away in 2017].
I do not know if you believe in life after death.
Do you believe in the butterfly effect [the idea that a small change in one state of a nonlinear system can cause large differences in a later state]?
Do you believe in karma?
Please be honest with yourself.
Do not remain silent because of the few benefits that this government offers.
Do you enjoy building a beautiful world for your people and children while the dreams and lives of our children are shattered?
Please pause for a moment, and imagine if death were to come at this moment, and ask yourself what you have contributed and what will be your legacy.
Do not sacrifice humanity for politics.
Help make the planet a better place to live for everyone.
https://kayhanlife.com/views/opinion-europe-should-empower-iranian-people-isolate-islamic-republic/
Similar Articles to This Post