---
---
A new case brought against Nazanin Zaghari-Ratcliffe in Iran is linked to the British government's failure to address a debt the UK owes Iran, Tulip Siddiq, a member of Britain's parliament has said.
Ms. Zaghari-Ratcliffe was released from house arrest in Iran on March 7, bringing to an end a five-year sentence pronounced in 2016 for 'plotting to topple the Iranian government.' But just hours after her release, Iran's judiciary announced that the mother of one would have to return to court on March 14 to face a new set of charges.
Speaking to Kayhan Life, Ms. Siddiq, who is Ms. Zaghari-Ratcliffe's representative in parliament, said, "It has been made crystal clear to Nazanin that her case is linked to the IMS [International Military Services] debt that the UK owes to Iran." She added: "UK government ministers have acknowledged that this debt should be paid, but they are dragging their feet in resolving it and Nazanin is paying the price."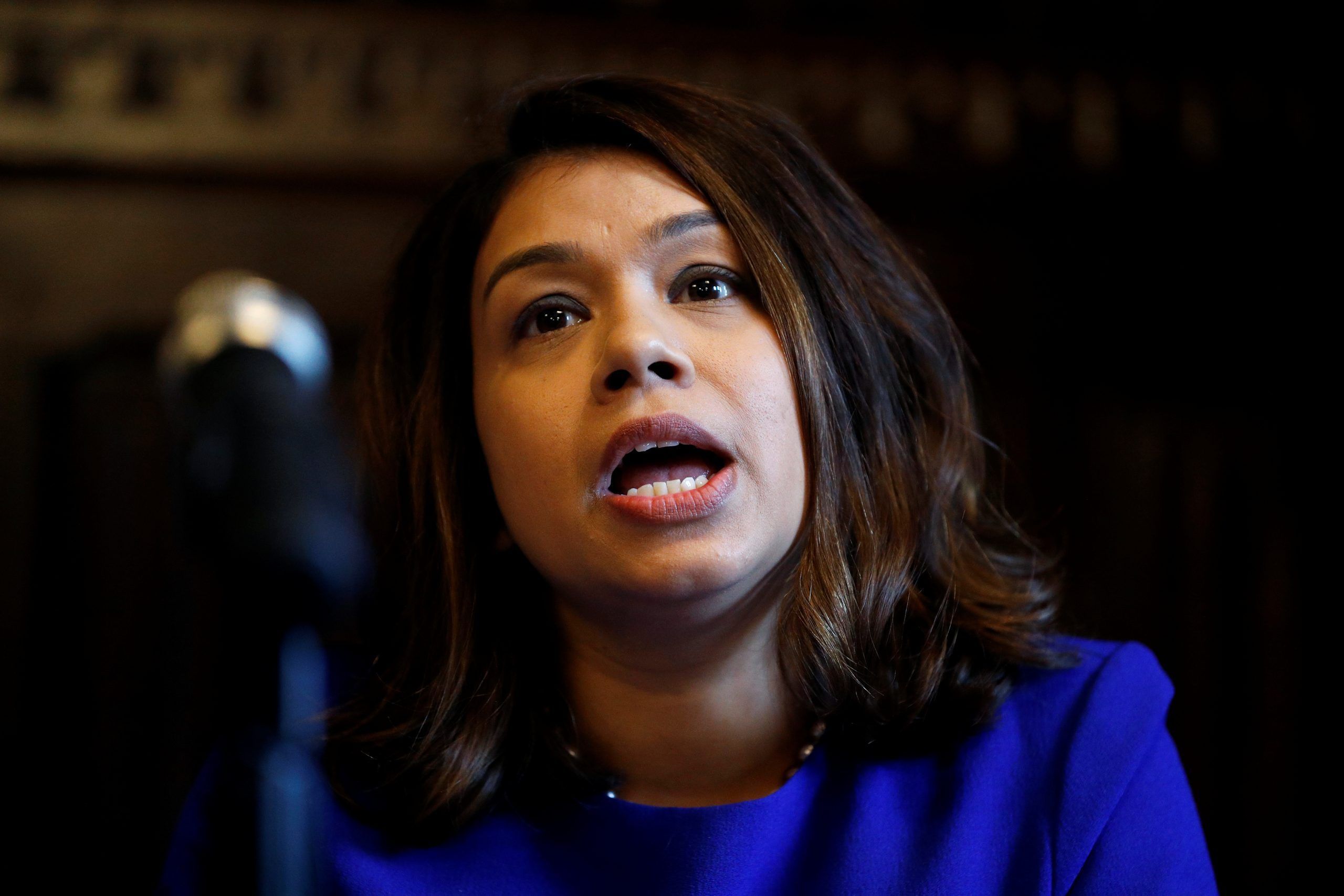 Britain owes Iran an estimated $557 million for tanks ordered by the Shah of Iran shortly before the 1979 Iranian revolution. The order was never completed, leading to a decades-long legal battle between the UK and the Islamic Republic.
The British government acknowledged for the first time that it owed the debt in 2020, but both countries remain locked in disagreement about the exact amount to be repaid, because of interest which may have accrued over the last 40 years.
Patrick Wintour, the diplomatic editor for British newspaper The Guardian, told Kayhan Life that if the British government did not resolve the debt issue by March 14, Ms. Zaghari-Ratcliffe might not walk free.
"The debt is a huge part of the negotiation. It's quite possible that if the UK doesn't move, Iranians will then say further time is needed to consider the case, so they will leave her [Nazanin] in legal limbo as leverage, rather than go ahead with pressing charges," he said.
"I think they will be reluctant to simply let her go on Sunday without some kind of clear assurance that they're going to get their money," Wintour added.
British Prime Minister Boris Johnson told Iranian President Hassan Rouhani during a phone call on March 10 that Ms. Zaghari-Ratcliffe's ongoing confinement was "completely unacceptable" and that she must be allowed to return home to be with her family in the UK, according to a statement published by the Prime Minister's office.
A statement issued by Rouhani about the call on the same day did not mention an exchange with Johnson about Zaghari-Ratcliffe, but appeared to suggest she could be freed if the UK repaid the money owed to Iran.
UK PM Johnson Tells Iran's Rouhani to Let British-Iranian Aid Worker Return Home
Referring to the IMS debt, the press release, published on Iran's Ministry of Foreign Affairs website, said, "While we see major debtors to Iran releasing blocked funds or repaying their debts, it is very strange that in the process of repayment, Iran's 40-year-old defense demand has not yet made practical progress. Undoubtedly, accelerating the repayment of Iran's claims is also effective in solving other problems between the UK and Iran."
Commenting on the statement, Wintour said: "It's as close as you can get to trying to say there's a connection between the Nazenin case and the debt."
"I've spoken to foreign office officials and I've spoken to Iranian officials who have said off the record, there is a link, but the diplomatic rule on both sides is to say there's no direct connection between debt and the detention of dual nationals," he added.
Experts are now looking at ways to pay off the debt without falling foul of current U.S. sanctions targeting Iran's government.
"The British have got to know that if they pay the money to Iran into an account they won't be sanctioned. The solution everyone is looking at, at the moment, is that the UK will promise to put the money into an account and it will be under Iranian control at some point once sanctions are lifted, so that it's irreversible that the money will go to them," Wintour said. "I think the Americans could send signals that they wouldn't sanction the transference of the money."
Ms. Zaghari-Ratcliffe's husband Richard Ratcliffe held a demonstration outside the Iranian embassy in London with their daughter Gabriella and Nazanin's brother Mohamed on March 8, to demand his wife's immediate release. Mr. Ratcliffe tried to deliver a 160,000-signature petition from Amnesty International to embassy officials during the protest, but was prevented from handing over the document.
Mr. Ratcliffe, who said Nazanin was "euphoric" about her release from house arrest, said he was hopeful she would be released on March 14, and was "grateful" for UK foreign secretary Dominic Raab's condemnation of her treatment while in detention.
Referring to Ms. Zaghari-Ratcliffe's upcoming court hearing, Raab said the Iranian government was putting Nazanin "through a cruel and an intolerable ordeal," in a March 7 statement issued by the UK foreign office.
Ms. Siddiq told Kayhan Life the British government needed to do more.
"I'm extremely concerned that Nazanin has been summoned to court this weekend and there is real concern that the Iranian authorities may present yet more trumped up charges and try to return her to prison. After five long years of mental torture this must not be allowed to happen, and the UK Government must do everything within its powers to bring Nazanin home."
---
Similar Articles to This Post