---
---
Women in Iran have expressed sympathy for their fellow women in the US after the US Supreme Court overturned Roe v Wade, a landmark case which protected a woman's right to an abortion.
Since the ruling was handed down on June 24, 11 states have banned or severely limited abortion.
Abortions in Iran are currently only allowed in the event that a woman's life is in danger or in the case of severe fetal abnormalities. Crucially, the decision to allow an abortion rests with a panel consisting of a judge, a medical doctor and a forensic doctor rather than the pregnant woman and her doctor.
An estimated 300,000 to 600,000 abortions are carried out illegally in Iran every year, according to the UN.
Iran's government has introduced a raft of measures to limit abortion in recent years in an effort to boost the country's population. A new restriction was announced by Iran's Health Ministry on June 18 which calls for doctors to be fined or disbarred for enabling abortions.
Iran Bans Screening Tests for Pregnant Women Under 35 With No Prior Abnormalities 
Another directive issued on the same day advised that women under the age of 35 who had not previously given birth to a child with a genetic defect should be actively discouraged from attending prenatal screenings. A further directive enabled the use of the death penalty for abortions carried out on a large scale.
The London-based gender equality campaigner Samaneh Savadi uses social media to raise awareness about the state of women's rights in Iran and has a combined following on Instagram and Twitter of more than 559,000 people. Many of her followers are women living in Iran.
"Women in Iran are talking about this decision, it is very important to them. They have told me that even though they have been subjected to tight restrictions around abortion they feel huge sympathy for women in the US who are now facing a similar situation," Savadi told Kayhan Life. "These laws embolden other governments thinking about restricting women's rights, especially when it comes from the US, which was widely considered to be 'the land of the free.' Women in Iran fear these decisions will have a universal impact on women's rights."
United Nations Secretary General António Guterres has also expressed concern about the Iranian government's growing restrictions on abortion, which are included in the "youthful population and protection of the family" law. The law was approved in November 2021 by Iran's Guardian Council and heavily restricts access to abortion, contraception and voluntary sterilization services.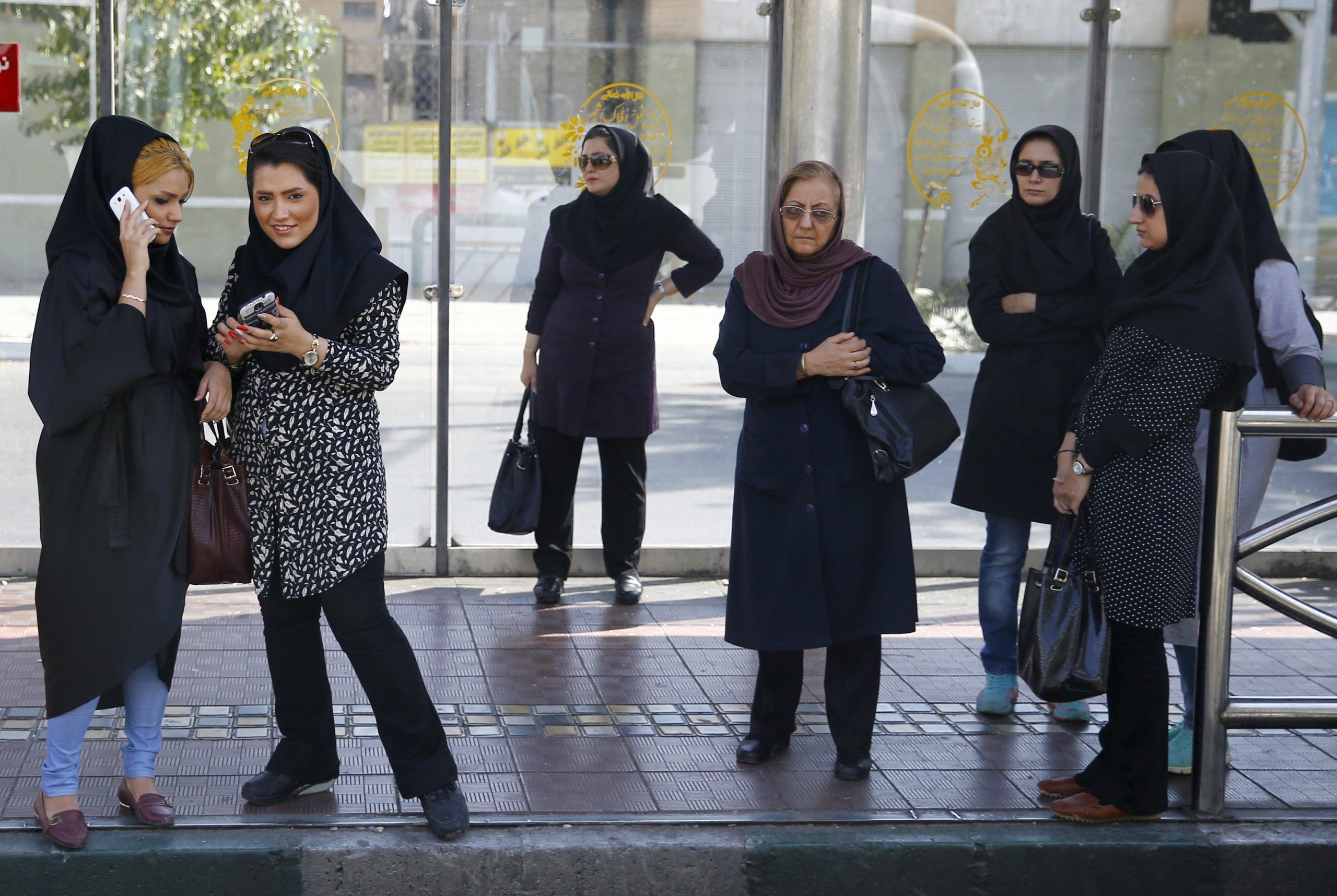 In a statement read out by UN Deputy High Commissioner for Human Rights Nada Al-Nashif at the 50th session of the Human Rights Council in Geneva on June 21, Guterres noted that the law was part of "a series of legislative measures with potential serious implications for human rights."
Guterres added that the legislation would have "detrimental consequences on the rights of men, women and girls to sexual and reproductive health."
UN human rights experts in November 2021 said the law was "in direct violation of women's human rights under international law," and called on Iran's government to repeal the legislation. The experts said that the law — which forces women and girls to carry unwanted pregnancies to term — was "inherently discriminatory."
"Unmarried women who become pregnant are in the most vulnerable group because relationships outside of marriage are illegal in Iran. Women who already have one or two children and are struggling financially are also very worried. The economic struggle involved in having to provide for more children is too much to bear," Savadi said.
Marking International Women's Day: Iran's Campaigners, Empress Farah Speak Out
Research produced in 2017 by the Tehran University of Medical Sciences and published by the World Health Organization held that of the 1,378 women who applied for an abortion under the current exemptions in that year, 48 percent were given a license to terminate their pregnancy. While 53.7 percent of applications for abortions relating to a serious fatal abnormality were granted, more than 75 percent of applications for maternal indicators were rejected.
Under Article 1167 of Iran's civil code, unmarried parents have no automatic right to contact with their child. Additionally, children born out of wedlock are monitored by Iranian authorities, who can use the child's status to deny them specific job opportunities once they become adults.
"Women are effectively being forced into pregnancies through this legislation. The end result is that many will seek out dangerous alternative procedures to terminate their pregnancies such as drinking 'herbal' remedies or jumping from high places, which clearly puts women's lives at risk," Savadi said.
Similar Articles to This Post