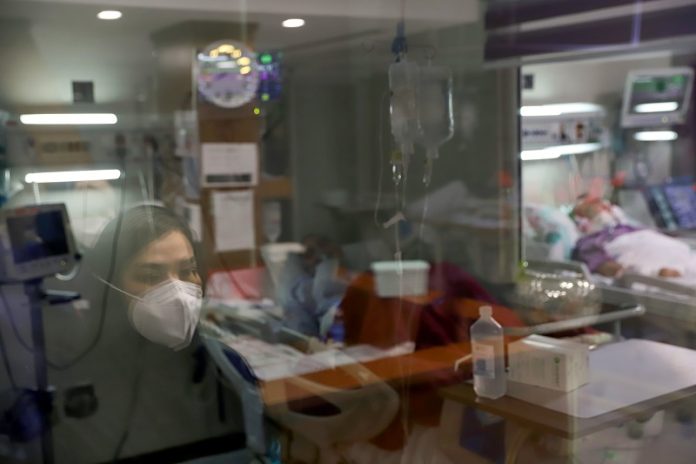 ---
---
Iran's security forces are torturing, jailing and killing doctors for treating injured anti-government protesters, according to a Feb. 10 report by the New York-based Center for Human Rights in Iran (CHRI). A physician in Iran interviewed by Kayhan Life corroborated the report's findings.
The report held that 16 doctors and 67 medical students were confirmed to have been detained since anti-government protests began in September, following the death of Iranian-Kurd Jina Mahsa Amini while in police custody.
Surgeon Parisa Bahmani was killed by security forces during an Oct. 26 protest rally in Tehran organized by doctors, CHRI said. Another medical professional, Dr. Aida Rostami, died under suspicious circumstances while treating injured demonstrators in western Tehran's Ekbatan Town.
So far, the regime in #Iran has killed Dr. Parisa Bahmani in the streets, tortured Dr. #AidaRostami to death, and sentenced Dr. Hamid GharehHasanlou to execution. Many more physicians have been abducted or injured.@P4HR, any reaction?
Are physicians not entitled to human rights? pic.twitter.com/Nr0tb2BeQw

— Reza Behrouz (@RBehrouzDO) December 16, 2022
Doctors who have criticized the Iranian government have been targeted for nearly a decade, according to an anesthesiologist living and working in Iran. 
Ali (not his real name), who has been practicing in Iran for more than 35 years, said he had had his office raided by officials in 2015 after writing a blog post critical of the government's handling of a public health emergency. 
"Doctors like myself have been targeted by the government since at least 2015, for raising concerns. Initially I was detained for having a pepper spray can in my office, which I bought because a dentist in the area had been attacked by a patient and I wanted to protect myself," Ali told Kayhan Life. "Officials confiscated the spray, and in their report they said I had tear gas in my office instead, and that I faced a sentence of up to one year in prison."
Speaking about treating protesters in Iran, Ali said he could not be certain which of his patients took part in the demonstrations: "As my conversations with patients can be easily monitored by the telemedicine company, I do not ask too many details from my patients in order to keep them safe."
Images of Emaciated Iranian Doctor on Hunger Strike Prompt Outrage
Ali and his wife moved house in 2016 and missed the first notice about his arrest, which was sent to their previous home. He was detained in May 2017 and taken to Evin prison.
"Officials said they had contacted us, but we did not receive letters," Ali's wife said. "At about 9 am they knocked on the door claiming to be his friends. I said 'he never brings his friends home.' They told me to open the door, I did, and they took him to prison. I took a taxi and followed them. He was released on bail the same day."
Ali's court hearing was held in July 2017. The court's judgment, which Kayhan Life has seen, was handed down in August 2017 and charged Ali with "having, keeping or possessing tear gas spray," which is illegal in Iran.
"However, since his criminal record is clean and since he is a member of the Medical Council, in respect to the Islamic penal code, the sentence is suspended for one year. Should any crimes be committed during this period, the suspension will be annulled," the judgment went on.
Ali was also banned from leaving the country for one year.
Meanwhile, the Iranian doctor and rights activist Farhad Meysami who went on hunger strike on Oct. 7, was released from prison on Feb. 10, one week after photos of his emaciated body caused outrage on social media.
Meysami was jailed in 2018 for supporting women's rights activists campaigning against the Iranian government's mandatory hijab law. He went on hunger strike to protest against the killing of demonstrators by Iran's security forces.
Iran Releases Emaciated Dissident After Long Hunger Strike – Judiciary
Similar Articles to This Post