ANKARA, July 9 (Reuters) – Iranians on social media mocked clerical rulers on Monday after the hardline judiciary arrested a teenage girl for posting on Instagram videos of herself dancing in her room.
Critics of the arrest of gymnast Maedeh Hojabri, 18, used the hashtag #Dancingisnotacrime and Iranian women posted videos of themselves dancing in public.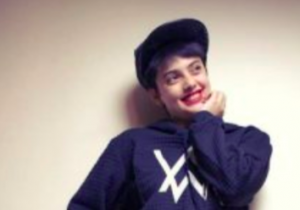 "You will be laughed at if you tell people anywhere in the world that 17 and 18-year-old girls are arrested for their dance, happiness and beauty on charges of spreading indecency, while child rapists and others are free," wrote Iranian blogger and political dissident Hossein Ronaghi-Maleki.
Iranian state TV aired a video in which she apologized for "breaking moral norms" but said any breach was not her intention. Some Iranian news websites reported three other people had been arrested on similar charges in the past weeks. The reports said they were released on bail.
"I had no bad intentions … I did not want to encourage others to do the same … I did not work with a network," a crying Hojabri told TV on Friday.
Before her account was blocked by Iranian authorities, Hojabri had posted around 300 videos on her Instagram account – in which she appeared without wearing the compulsory Islamic headscarf.
Under Iran's Islamic Sharia law, women are required to wear headscarves and modest clothing in public and are banned from dancing in public.
The potential charges against Hojabri were not specified, but she is likely to be accused of running afoul of Islamic codes of behavior that call for modesty in attire and behavior.
"Art is the language of the soul, highest of the hopes, not a crime, said Twitter user @samzglam. Sharing her own dancing clip, @Marun_1 said :"usually I don't share pictures and videos but today is an important day."
Access to many social media sites, including Facebook, Twitter, YouTube and the Telegram messaging app are blocked in Iran. Iranian officials said last week the judiciary was considering blocking access to Instagram.
But many Iranians evade the filtering through the use of VPN software, which provides encrypted links directly to private networks abroad, and can allow a computer to behave as if it is based in another country.
In April, the judiciary arrested a senior Iranian official after a video posted online that showed young boys and girls dancing in public in the northeastern holy Shi'ite city of Mashhad for undermining public decency".
In 2014, a group of Pharrell Williams fans arrested for sharing videos of themselves dancing to the song Happy on the rooftops of Tehran and got suspended sentences of imprisonment and lashes.
---
(Writing by Parisa Hafezi Editing by Matthew Mpoke Bigg)
---