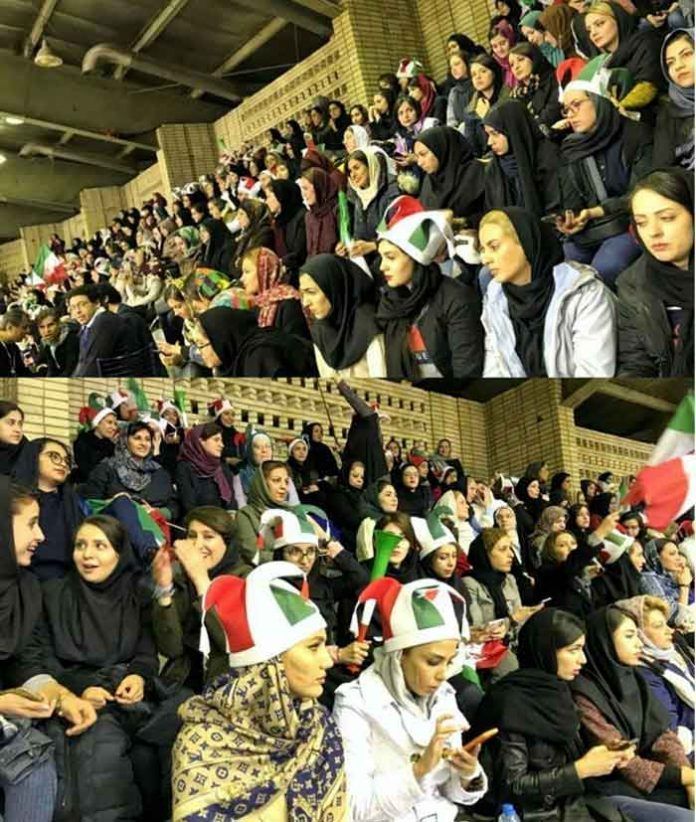 Female basketball fans were allowed to attend a match between the Iranian and Iraqi men's national teams in an indoor stadium in Tehran on February 25. It was a qualifying match for the FIBA Basketball World Cup to be hosted by China in 2019. The final score was Iran-83 versus Iraq-53.
Women and girls had stood in line outside the stadium for two hours before the game.
"We played well against the Iranian team for 25 minutes, but they were excellent on defense," the head coach of the Iraqi team said. "We had beat them once in the past, but they've won the last two matches."
"I'm pleased that girls and women could attend the match," he noted. "They form half of the population. It is their right to be here in the stadium."
The Iran national basketball team had already beaten Kazakhstan in the capital, Astana.