January 31, 2018 Kayhan London has obtained a copy of a letter that was sent to President Hassan Rouhani by Dariush Zand, one of the protesters in the recent wave of unrest that started on December 28 in Mashhad and spread to the rest of the country. According to human rights groups, more than 3,700 people were arrested during the protests, and another 25 were killed. 
In the letter, Mr. Zand said the protesters were not carrying firearms or any type of weapons. He argued that people were simply demanding their rights. Mr. Zand said special security units and plainclothes police cracked down on the protesters. He also described his ordeal following his arrest and the inhumane treatment of all those who were detained.
The following is the text of Mr. Zand's letter:
---
Mr. Rouhani, the President of the Islamic Republic,
In your recent televised interview [aired on January 22] on IRIB [Islamic Republic of Iran Broadcasting], you stated that people had the right to protest as long as their actions were within the limits of the law. You said that what concerned the public was a lack of security.
As you know, Article 27 of the Constitution clearly states that "it is lawful to hold peaceful protests as long as the participants are unarmed and do not offend Islamic principles."
After listening to your comments, I felt that it was my duty as a concerned citizen voicing his discontent to inform you about what happened during the protests.   
Together with people from all walks of life, I took part in the popular protests which were held in the capital and other cities around the country on December 30. 
We were not armed. Our only weapons were our clenched fists and our voices. Yet it didn't take long for special security units and plainclothes police – which had been deployed around the city from the early hours of the morning – to violently crack down on the protesters. They terrorized and brutalized people by using batons, stun guns, tear gas and pepper sprays. They arrested a number of individuals and put them in the back of police vans. I was among those arrested.  
We were handcuffed and blindfolded and taken to an unknown location. From the time of our arrest until our transfer to Evin Prison, we were verbally, psychologically and physically abused. 
We were kept in inhumane and unsanitary conditions for 8 days at Evin Prison. We were denied proper food and medication.
The authorities and state media described the protesters as members of the MKO [People's Mojahedin of Iran], and as agitators, thugs, opportunists, Israeli agents and supporters of Saudi Arabia. Yet the detainees were from the working classes, and included laborers, teachers, university students and office workers. They were the people who you would call the lower classes of the Iranian society. Among those arrested were also passerby who happened to be in close proximity to the protesters.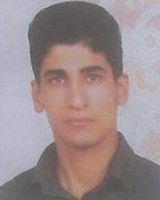 The Iranian judiciary and prison authorities are responsible for the health and safety of prisoners. A number of young prisoners have died under suspicious circumstances [a 22-year-old man Sina Qanbari died January 8 while in police custody.] The authorities have, however, maintained that these men committed suicide. We have witnessed similar occurrences in the past in which protesters were shot and killed in the streets. In all of these instances, the authorities have refused to take responsibility for the deaths.
I was part of a group of detainees who were eventually released on bail after eight days, pending our court hearings. Many others remain in jail under horrendous conditions.
Mr. Rouhani,
With your calm demeanor and soft-spoken voice, you tried to play down the significance of the recent protests in 100 major cities around the country. I must point out that people have endured poverty and economic hardship for 39 years. They crave social and political freedoms. They are tired of incompetent officials such as yourself. The recent unrest clearly shows that the public has lost faith in your so-called gradual reforms. Your empty promises cannot deceive people concerned about their livelihood and freedom. You cannot silence people by brutalizing them.
We can state with absolute certainty that the next revolution will be for "economic wellbeing and freedom.
 Dariush Zand