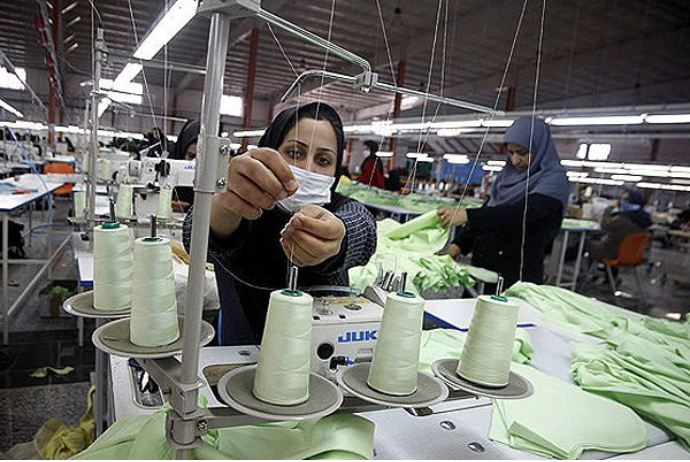 January 20, 2018 Recent changes in Iran's labor laws increased the maternity-leave entitlement for women employees from six to nine months. However, many employers fail to, or are reluctant to, uphold laws that protect women in the workplace. Some companies and businesses violate labor laws with impunity.
"Many state and non-governmental institutions don't enforce labor laws which are meant to protect women in the workplace," Mehr News Agency reported Samih Golpour, the director of Women's Committee of the Associations of Workers' Union, as saying. Golpour told Mehr: "We've spoken to many women who have accused their employers of exercising enforcement discretion."
"The family law was amended in 2012, increasing the maternity leave entitlement for women to nine months," Golpour said. "It also gave men a two-week statutory paternity leave." '
She added: "The Majlis [Iranian Parliament] ratified the amendments to the labor law in 2013. But the law is being enforced selectively. Some places still allow only six months of maternity leave." Golpour argued: "Many women don't report these violations for fear of losing their jobs, even though the Vice President for Women and Family Affairs [Masoumeh Ebtekar] has promised to tackle inequality and discrimination on the workplace."
In the summer of 2017, Iran's Administrative Justice Court rescinded the law which prevented government and private institutions from firing women whose children were younger than two years old. The move allowed many establishments to fire their female employees with impunity.
Many employers don't offer shorter working hours to women with "special circumstances" as the labor law dictates. The Reduction of Office Hours Act for Women With Special Circumstances would allow women who have children with disabilities, or children under six years of age, or sick family members in need of care, to work 36 hours, but it should theoretically be paid according to a 44-hour week.