---
May 21, 2019 – The city of Isfahan has banned women from riding bicycles in public, the Islamic Republic News Agency (IRNA) reported on May 14, citing the Isfahan public prosecutor Ali Isfahani.
"The laws and fatwas [religious decrees] issued by religious authorities [Shia Marja, or source of emulation] forbid women to ride bicycles in public places," Mr. Isfahani said. "Several Friday prayers leaders and families of martyrs have repeatedly complained about women riding bicycles in public."
Isfahani added: "Police will only caution and register first-time offenders. However, if stopped, a woman must produce at least one valid form of identification; otherwise, the police will seize her bicycle."
On the other hand, the newly appointed Judiciary Spokesman Gholamhossein Esmaili has denied the existence of any laws against women riding bicycles. He has argued that the media misrepresented Isfahani's proposal by publishing only segments of his letter, IRNA reported.
"Mr. Isfahani's letter does not call for a complete ban on women riding bicycles in public," Mr. Esmaili said on May 21 during his third news conference since taking office. "The city [of Isfahan] ordinance aims to caution those who violate the hijab law, to deter immoral behavior and to discourage prostitution and other degrading acts. I wish that all those who have rushed to comment about this issue on social media had read the entire letter."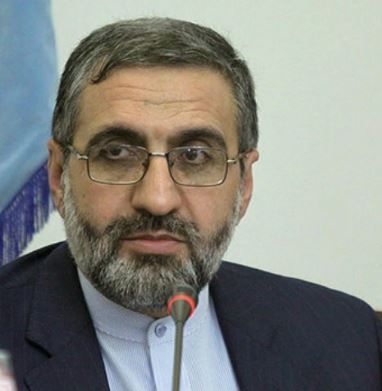 Esmaili explained: "In his letter, Mr. Isfahani urges the Isfahan Mayor's office to designate areas for women to ride bicycles. How can a person who proposes such an idea be against women riding bicycles? I wish some people would defend this city ordinance, which is designed to prevent crime and protect women. There is no ban on women riding bicycles as long as it is within a moral framework. I am not a religious authority and cannot issue a fatwa."
"There is no law against women riding bicycles," Masoumeh Ebtekar, the vice president for Women and Family affairs told IRNA. "The government operates within the legal framework. There is no law prohibiting women from this [riding bicycles in public.]"
When asked about the reasons behind Isfahan's new city ordinance, Mrs. Ebtekar said: "I do not know why the city has taken this step. It would be best if you asked the Judiciary officials about the reasons behind this move. Women have always used bicycles to get around. It is an eco-friendly mode of transport. Unlike motorcycles, one does not need a license to ride a bicycle."
Iran's Supreme Leader Ayatollah Ali Khamenei, in November 2017, reaffirmed a fatwa he had issued a year earlier forbidding women from riding bicycles in public. His website later explained that women could ride bikes so long as it does not lead to immoral behavior.
---
[
Translated from Persian
by Fardine Hamidi]
---