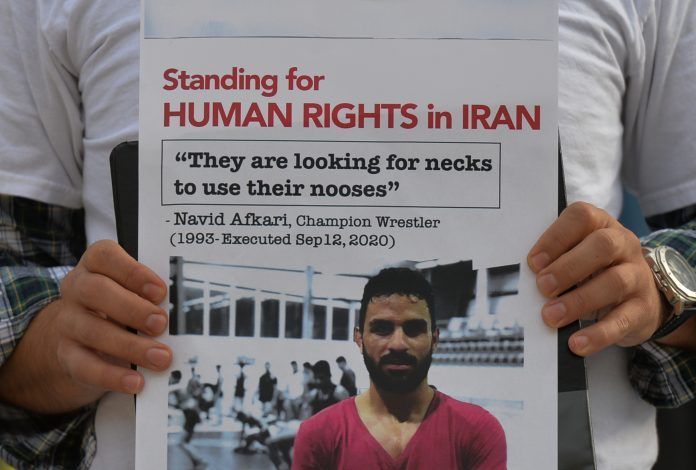 ---
By Kayhan Life Staff
---
Iran executed 528 people by hanging between Oct. 10, 2021, and Oct. 7, 2022, an increase of 98 percent, according to the Human Rights Activists News Agency (HRANA) annual report, which was released a day before World Day Against the Death Penalty on Oct. 10.
The report added that the number of women executed rose by 55 percent during the same period. The number of death sentences handed down in that period decreased by 1 percent.
The data showed that Iran executed, on average, one to two people each day since October 2021.
Iranian State-Organised Marchers Call for Execution of Protesters
Most of those sentenced to death in Iran never receive a fair trial and adequate legal representation.
HRANA has received and documented 439 reports since last October, showing that 89 people received death sentences, five of whom were women, and another seven were to be hanged publicly.
According to HRANA's 2021 annual report, while executions rose by 26 percent that year, the number of people sentenced to death declined by 10 percent.
The number of people executed is likely to be much higher than the reported figure, given that human rights organizations cannot freely operate and collect information in Iran.
Of the 528 people executed since last October, 20 were publicly hanged. Nearly 70 percent of those sentenced to death were hanged secretly, or no information about their executions was released to the media. Of those whose identities were disclosed, 20 were women, and six were younger than 18 at the time when they committed their alleged crimes.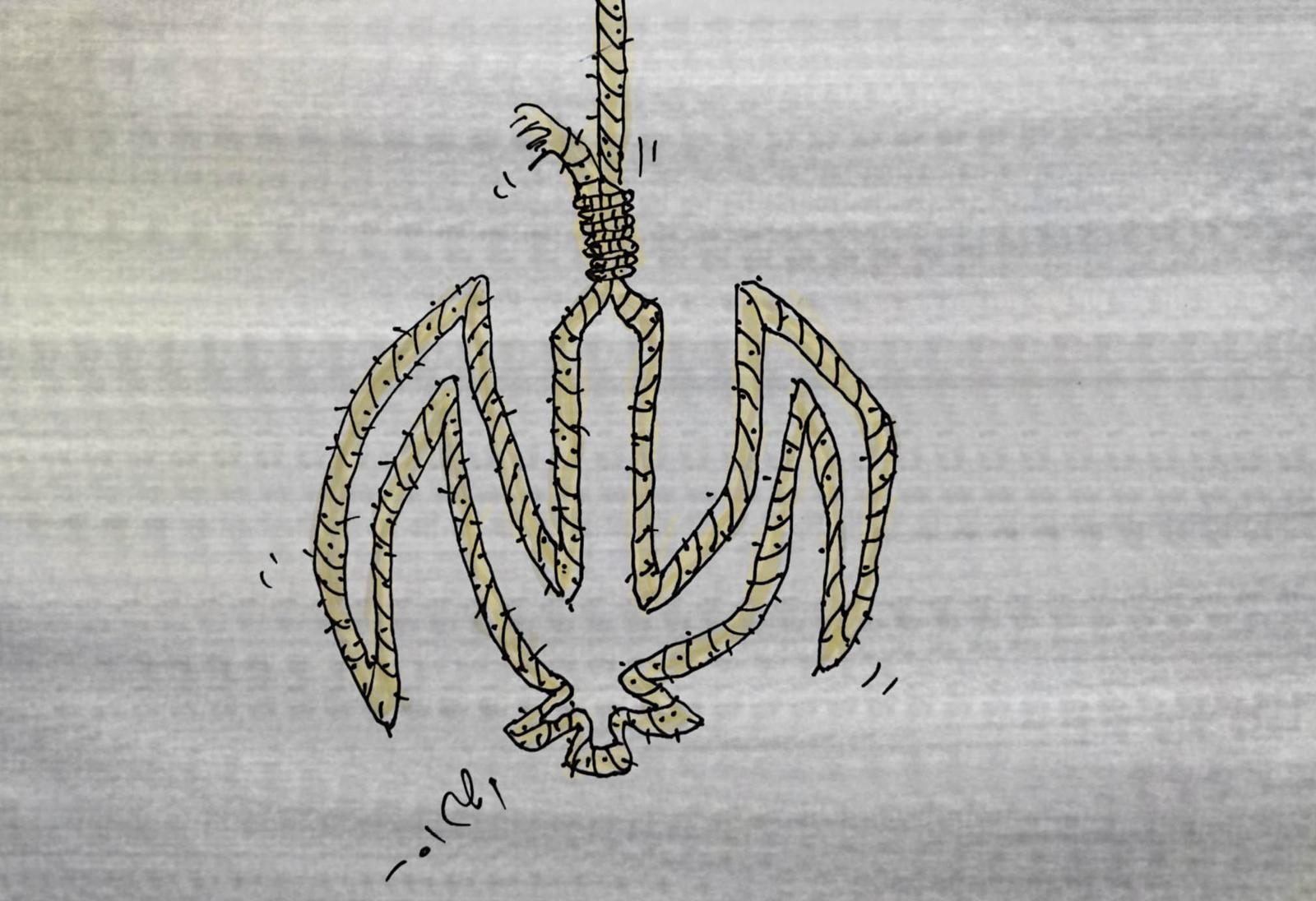 According to the HRANA report, 50.38 percent of those sentenced to death since last October were convicted of murder, 41.29 percent of drug-related offenses, 3.03 percent of sexual assaults, 2.46 percent of unspecified charges, 1.7 percent of non-political Moharebeh (waging war against God), 0.38 percent of political and security Moharebeh, 0.38 percent of armed robbery, and 0.38 percent of espionage, and terrorism.
The southeastern province of Sistan and Baluchestan had the highest rate of executions in the country, or 16.86 percent, followed by the northern province of Alborz, with 16.48 percent, and the southeastern province of Fars with 11.93 percent.
Under Islamic Republic laws, crimes punishable by death include murder, rape, child molestation, homosexuality, pedophilia, drug trafficking, armed robbery, kidnapping, terrorism, burglary, incest, prohibited sexual relationships, sodomy, sexual misconduct, prostitution, sedition, sabotage, arson, treason, apostasy, adultery, blasphemy, extortion, counterfeiting, smuggling, certain military offenses, waging war against God, spreading corruption on earth, producing and publishing pornography and using pornographic materials to solicit sex.
Many countries do not consider some of the offenses listed above as crimes at all.
For instance, Western societies and others around the world guarantee the civil and legal rights of consenting adults with various sexual orientations to enter healthy, nurturing, and loving intimate relationships, which the Islamic Republic regards as "prohibited sexual relationships," punishable by death.
Islamic Republic laws forbid any sexual activity outside of heterosexual marriage. A sexual relationship between members of the same sex is illegal, and "offenders" could be sentenced to death.
The Islamic Republic persecutes sex workers, atheists, and members of the LGBTQ (lesbian, gay, bisexual, transgender and queer) community, whose civil and legal rights are guaranteed in Western democracies and many other countries worldwide.
According to Amnesty International, Iran had the most executions in 2021 after China, followed by Egypt, Saudi Arabia, Syria, Somalia, Iraq, Yemen, the U.S., and South Sudan.
According to the U.S.-based Death Penalty Information Center, some 70 percent of the countries in the world have abolished capital punishment in law or practice. Kazakhstan and Papua New Guinea are the latest countries that have abolished capital punishment in 2022. Malaysia will follow later this year.
Similar Articles to This Post