---
BEIRUT, April 25 (Reuters) – A British-Iranian academic was detained in Iran by the country's Revolutionary Guards in mid-April, the New York-based Center for Human Rights in Iran (CHRI) reported on Wednesday.
Britain's Foreign Office (FCO) said it was urgently seeking information from Iran about the reported arrest of Abbas Edalat, a dual British-Iranian national who is a professor of computer science at Imperial College in London.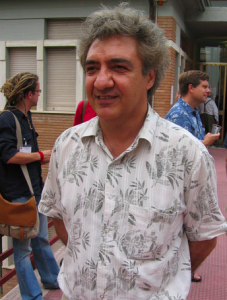 CHRI said Edalat had travelled to Iran from his home in London at an unknown date for academic purposes. Quoting an unnamed source, it said the Guards had confiscated a computer, CDs and notebooks from Edalat when he was arrested.
A CHRI statement said Edalat's family posted bail for him on April 21 but the Revolutionary Court in Tehran did not release him, citing problems with documentation.
CHRI did not specify what charges may have been brought against Edalat. The Iranian judiciary could not be reached for comment.
At least three other British-Iranian dual citizens are known to be held in the Islamic Republic.
"Iran's continued arbitrary arrests of dual nationals without transparency and the denial of due process is extremely concerning," CHRI executive director Hadi Ghaemi said in the release.
Edalat is a founder of the U.S.-based Campaign Against Sanctions and Military Intervention in Iran (CASMII), an advocacy group that opposes foreign intervention in the Islamic Republic, according to CHRI.
The Revolutionary Guards have arrested at least 30 dual nationals since 2015, most for alleged espionage, Reuters reported in November.
---
(Reporting by Babak Dehghanpisheh Editing by Mark Heinrich
---