---
GENEVA, Sept 4 (Reuters) – The husband of detained Iranian human rights lawyer Nasrin Sotoudeh was himself arrested on Tuesday, Amnesty International said.
There was no immediate comment from Iranian authorities, and Reuters was not able to contact the judiciary.
Sotoudeh's husband, Reza Khandan – who has campaigned for her release – said on Facebook on Monday he had been called in for questioning by the Ministry of Intelligence. He said that when he objected he was told, "Then you'll be arrested."
Sotoudeh has represented a string of rights activists including women who removed their headscarves in public to protest against Iran's dress code, according to the New York-based Center for Human Rights in Iran.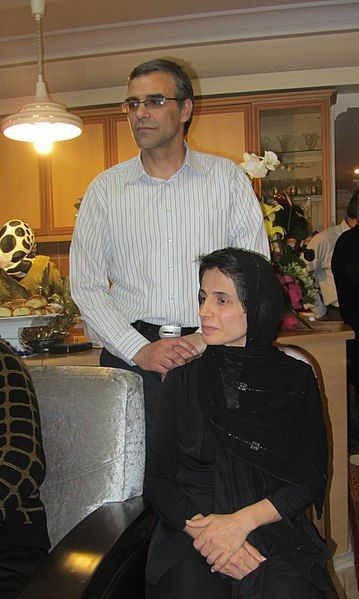 The prominent lawyer served about half of a six-year jail sentence imposed in 2010 for spreading propaganda and conspiring to harm state security – charges she denied – before being freed in 2013.
She was arrested again in June and Khandan told Iranian media at the time she was facing security charges.
"First the authorities jail Nasrin Sotoudeh on bogus charges, then harass, intimidate and threaten her family and friends, and now arrest her husband," Philip Luther, Amnesty International's Research and Advocacy Director for the Middle East and North Africa, said in a statement.
The Ministry of Intelligence could not be reached for comment.
In late August, Sotoudeh began a hunger strike in prison to protest against the recent arrest of a prominent civil rights activist and what she called the harassment of his, and her own, family by security forces.
---
(Reporting By Babak Dehghanpisheh Editing by Andrew Heavens)
---