---
---
Since 2015, an increasing number of asylum seekers and economic migrants, mostly from Muslim-majority countries in the Middle East and Africa, have arrived in Europe. This influx of people, who have been making their way to Europe through the Mediterranean and overland, has created a significant refugee crisis.
Germany has accepted more refugees than any other EU nations. Chancellor Angela Merkel has received intense criticism over her open-door immigration policy, and although she was able to win a fourth term in office in September 2017, a strong showing by the far-right Alternative for Germany (AfD) at the polls posed a severe challenge to her somewhat diminished authority.
Germany has been trying to relocate some of the refugees to other European countries. Meanwhile, new EU immigration policies have subjected the asylum seekers to a more stringent vetting process and caused them great hardships.
Despite a drop in the number of refugees in the past two years, many people from Asia and Africa die every month trying to make the perilous journey to Europe. The refugees' pain and suffering haven't stopped, though their story is no longer reported on the front pages of the major newspapers or on top of the network television news programs.
To find out more about the new immigration policies in Germany, we spoke to Hamid Nowzari, the managing director of the Iranian Political Refugees Center In Berlin (Verein iranischer Fluchtlinge in Berlin e.V):
Azadeh Karimi: Recent talks between the EU and Germany indicate that Mrs. Merkel's government is trying to tighten the asylum laws. Has this happened yet?
Hamid Nowzari: There haven't been any significant changes to the law, but they've strengthened the vetting process for the asylum seekers. For instance, they plan to set up large transit centers at various entry points on German borders to process new refugees. The government hasn't disclosed the location of these centers, but they are supposed to become operational sometime in the autumn.
The aim is to speed up the vetting process and identify those who qualify for asylum within a couple of days. The authorities would then return those who don't meet the asylum criteria to their native country as soon as possible.
Some people think that the measure will be an administrative nightmare. Many human rights organizations are concerned that the vetting process will not be efficient at these large camps. They point out that refugees might stay at these centers for extended periods, which would decrease their chances of integrating into the German society.
Q: Have these new stringent measures impacted Iranian and Afghan asylum seekers?
A: Despite tighter restrictions, a significant number of Iranian and Afghan asylum seekers still enter Germany. According to our data, more than 4,000 Iranians and even more Afghans have applied for asylum in Germany since May. This trend clearly shows that people in those two countries go to great lengths to move to the West. We expect that the worsening of political, social and economic conditions in Iran and Afghanistan will raise the number of asylum seekers from these countries in the next two years.
Q: Has Germany been able to help refugees to integrate into their new home? Why has the government decided to house the future asylum seekers at these facilities?
A: That's precisely the point. These measures result in the arbitrary classification of asylum seekers into "desirable" and "undesirable" groups. Horst Lorenz Seehofer, Minister of the Interior and leader of the Christian Social Union (CSU), advocates stricter immigration laws. Mr. Seehofer and Chancellor Merkel hotly debated the issue during the 2017 election, and finally agreed on limiting the number of asylum seekers to 200,000 people a year. Immigration is currently the most crucial issue for Seehofer and other officials.
The Federal Office for Migration and Refugees automatically rejects asylum applications from Moroccan, Algerian, Tunisian and Georgian nationals and others from the former Soviet Republic as well as many Eastern Europeans including ethnic Romani People [also known as Roma or Gypsies]. The authorities return these asylum seekers immediately to their countries of origin. These actions are against current asylum laws, which require the authorities to base their decision on the merit of a case and not the nationality of an asylum seeker.
Another section of the immigration law pertains to those who have applied for asylum in a Dublin III county before arriving in Germany. Immigration authorities return these individuals immediately to the country where they initially filed for asylum. The Dublin III Regulation, signed in the European Parliament in 2013, "examines an application for international protection lodged in one of the Member States by a third-country national or a stateless person." German authorities used the Dublin III Regulation to send back 4,000 asylum seekers from a total of 26,000 who had entered Germany last year.
Germany and Austria plan to build refugee centers on their borders to hold, process and return asylum seekers to their countries of origin within 48 hours if EU member countries fail to find a comprehensive solution to the current crisis. The government maintains that only asylum applicants who meet the required criteria will be able to integrate into the German society successfully.
The refugee crisis is a hot political issue at the moment. The far-right AfD was able to exploit the situation and win 13 percent of the votes in the last election. The ruling parties are hoping to win back some of those seats by taking a tougher stance on immigration. They have not passed any new laws, but intend to enforce the existing ones with a renewed vigor.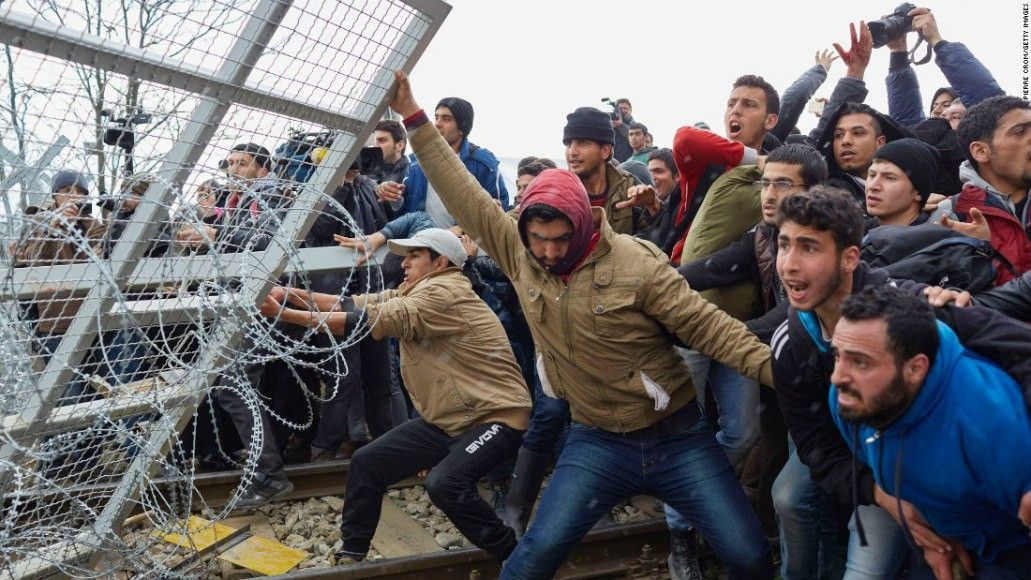 Q: Are these new more stringent measures going to impact Iranian and Afghan asylum seekers?
A: Nothing has changed much for the asylum seekers. Things are much more difficult for those who try to enter Germany through Poland, Italy, and Greece. It will be much harder to come to Germany in the next couple of years, especially for those who have applied in other EU countries for asylum under the Dublin III Regulations. Iranian and Afghan asylum seekers who have secured visas in other European countries will have a difficult time entering Germany as well.
Q: German laws allow the families of those who have been granted indefinite leave to remain to apply for asylum. Does the government process these applications?
A: Yes, but they make it very difficult. As of August, the government will allow 1,000 Syrian refugees to bring their families to Germany each month. Some organizations have criticized the measure, saying that German law allows family unification and that 1,000 people a month are inadequate and inhumane. We have to wait and see how the program will unfold. According to this law, the applications by married couples and children under 16 years of age take priority. For instance, some Afghan youths had come to Germany alone. They'll be able to bring their parents over if, for example, they live in Greece. Many people have complained that the process is prolonged.
Q: How does Germany treat asylum seekers? Why have some old cases been reopened?
A: The government has promised to process the applications of the new asylum seekers much quicker. Those who have arrived recently have gone through the system faster. However, there are still some people who have been waiting for years for a decision on their application. Many refugee advocacy groups have called on the authorities not to sacrifice thoroughness for the sake of expediency.
The authorities should allow the asylum seekers to find their bearings in their new environment and find a lawyer before they are questioned and processed. Unfortunately, this doesn't always happen. You mentioned the reopening of some old cases. In 2014, 2015 and 2016 the authorities did not successfully verify the identities and personal details of some asylum applicants. For instance, 15 to 20 percent of the applications in the city of Bremen will be reviewed, particularly those which were approved. There are some questions about whether the authorities approved those applications on merit or to expedite the cases.
Some asylum seekers had falsely claimed to be from Syria, knowing that would have increased the approval chances of their applications. Others had provided fake identities which had gone unchecked. Germany is currently toughening the process for admitting asylum seekers into the country.
---
[Translated from Persian by Fardine Hamidi]
---
---