By Bozorgmehr Sharafedin
LONDON, Feb 14 (Reuters) – The family of an Iranian-Canadian environmental activist who died in prison in Tehran last week called for an independent investigation into his death, and said they were under pressure from authorities not to publicise the case.
Kavous Seyed-Emami, an environmental activist and sociology professor, was arrested on Jan. 24 and died in prison. Iran's judiciary said Seyed-Emami, 63, had committed suicide.
The Canadian government said on Tuesday it was "seriously concerned" about the circumstances surrounding his death.
His son, Raam Emami, said in a statement on Wednesday: "We have a right to know why my father was arrested and the circumstances that led to his passing … We will use every legal channel at our disposal towards an independent investigation."
Raam Emami said his mother was summoned by judicial officials last week "to meet with her husband" but was then informed about his death.
"They had interrogated and threatened her for three hours before announcing the death of her husband and having her sign a paper not to speak to the media, otherwise she would be put in prison."
President Hassan Rouhani has appointed a committee to probe the "unpleasant incidents in some prisons", the presidency website said on Wednesday.
Human rights activists have reported that at least six detainees have died in prisons in the last two months in Iran. The judiciary has confirmed three deaths in custody but said all three had committed suicide.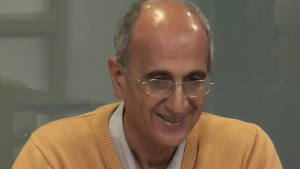 Seyed-Emami was the managing director of the Persian Wildlife Heritage Foundation, which seeks to protect Iran's rare animals.
Nine other staff members at his organization have also been arrested, according to the Center for Human Rights in Iran (CHRI), a non-profit group based in New York.
Tehran's prosecutor Abbas Jafari-Dolatabadi was quoted as saying by the state media this week that Seyed-Emami set up the NGO as a cover to collect classified information on Iran's missile programme.
"They had installed cameras in strategic locations in Iran under cover of monitoring the environment, but in reality they were monitoring Iran's missile activities," Dolatabadi said.
He said on Wednesday that Seyed-Emami's "suicide" was a blow to their investigations.
(Reporting by Bozorgmehr Sharafedin; Editing by Hugh Lawson)