---
The Iranian Society for the Protection of the Rights of the Child (IRSPRC) has criticized the Islamic Republic of Iran Broadcasting (IRIB) for its televised confession of 17-year-old Maedeh Hojabri, who was recently detained by the police for posting videos of herself dancing on Instagram. The clips showed Ms. Hojabri dancing at home without the compulsory hijab.
In a statement, the IRSPRC lambasted the IRIB for bullying and terrorizing a teenage girl. It said: "The televised confession of an underage girl violates the principles of child psychology. The inhumane treatment and public humiliation of Hojabri is a clear case of child abuse. The program will only widen the rift between the authorities and the public. It will put undue pressure on people."
The statement added: "The IRIB's actions violate Article 38 of the Constitution and Clause A of Article 37 of the United Nations Convention on the Rights of the Child (UNCRC). The signatories to the agreement including Iran are expected to protect children from torture, cruel, inhumane or degrading treatment or punishment."
The statement reminded the Iranian authorities of their obligations with respect to the terms of the UNCRC, including the subsection of Article 37 on Detention and Punishment, which says: "No one is allowed to punish children in a cruel or harmful way. Children who break the law should not be treated cruelly. They should not be put in prison with adults, should be able to keep in contact with their families, and should not be sentenced to death or life imprisonment without possibility of release."
The IRSPRC called on Tehran Prosecutor Abbas Jafari Dolatabadi to investigate the violation of Hojabri's rights. The IRSPRC also asked the officials at the IRIB to reprimand the producers of the program. It also plans to file a formal complaint with the supervisory committee monitoring Iranian media.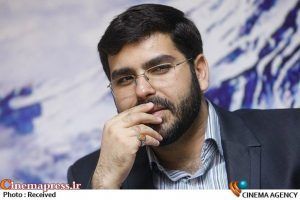 Meanwhile, the IRIB defended its decision to broadcast Hojabri's confession. Mohammad Hossein Ranjbaran, the director of IRIB's public relations office, said: "The televised confession was the result of collaborative work between the TV station and the security forces. The program was a preventive measure. We must respond to the barrage of inappropriate material on social media. We have a responsibility and the duty to inform the public."
"We hear from many families who are very honest about not being religious, but they are, nevertheless, concerned about social media. They ask our colleagues to produce programs that counter the offensive material on social media," Ranjbaran noted. "Most of the objections to the TV broadcast of the confession have come from foreign media. In this toxic media environment, we don't always receive constructive feedback from caring experts. I had a conversation with the officials at the Law Enforcement Force of the Islamic Republic of Iran (NAJA) who informed me that the Judiciary had issued arrest warrants for these individuals. They also insisted that the media should report on these cases."
---
[Translated from Persian by Fardine Hamidi]
---
---