---
Despite a 220 percent increase in rainfall in the past 11 months, 97 percent of the urban, rural, and nomadic populations of Iran continue to experience drought and water shortage, ISNA (Iranian Students News Agency) reports, citing Sadegh Ziaian, the director of Iran's Meteorological Department and Draught Management Center. 
"Drought is affecting 97 percent of the country which, according to our data, shows a 2 percent rise compared to last year," Mr. Ziaian said. "While 28 percent of the population is experiencing severe drought, the remaining 72 percent is struggling with water scarcity. Data also shows that 13 percent of the population is affected by severe drought, 17.7 percent by moderate drought and 22.7 percent by slight drought."
Ziaian warned: "While 14.2 percent of the population faces extreme long-term drought, another 47 percent struggles with severe drought, 30.7 percent with moderate drought and 5.1 percent with slight drought."
Isa Kalantari, director of Iran's Department of Environment, recently asked the Ministry of Energy to find a "workable solution that ensures a fair allocation and distribution of water to all provinces." Kalantari had previously warned against possible disputes over water between major cities. He had also said farmers' share of the country's water reservoir for next year would be significantly less than the current 85 percent.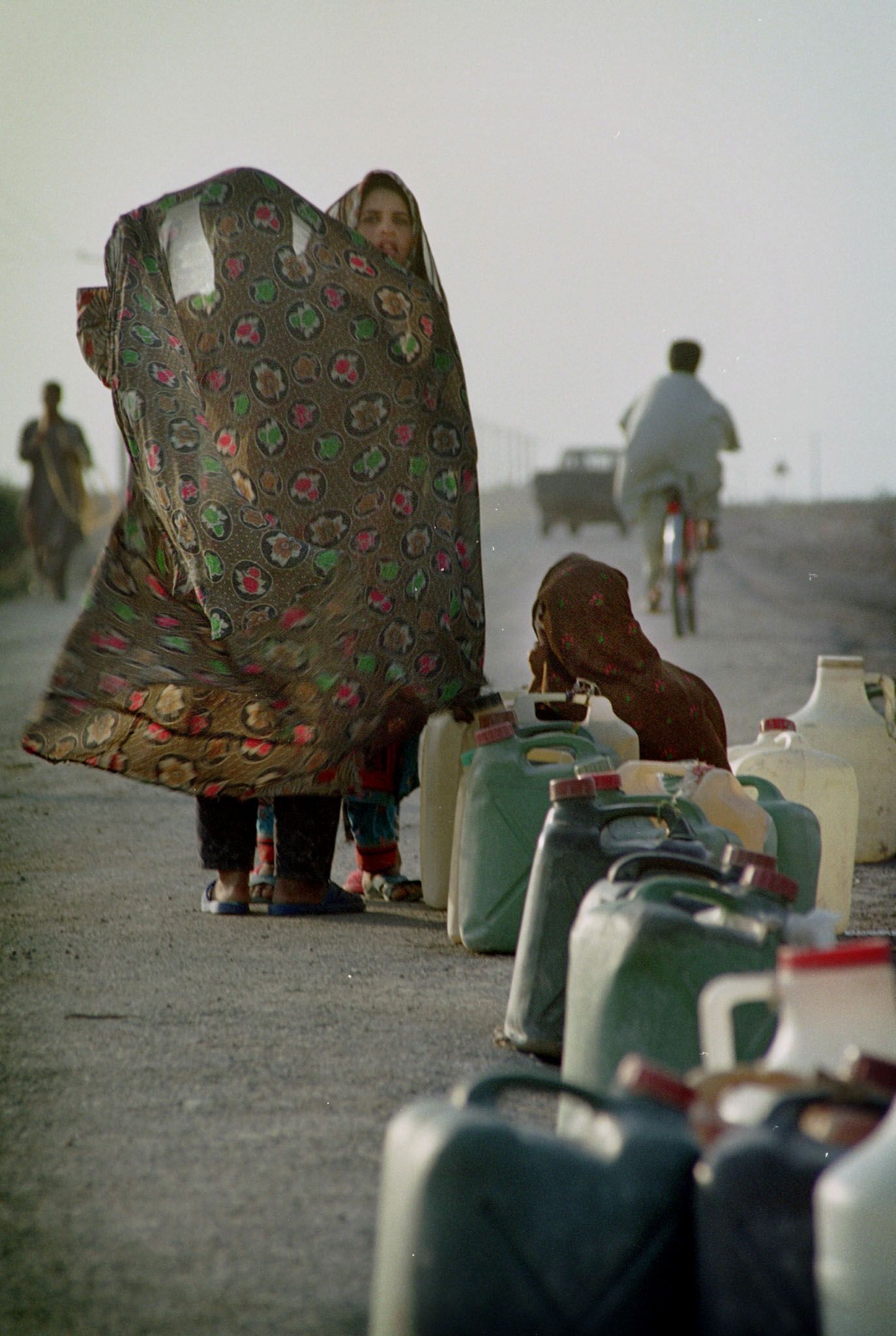 "I cannot say what the Department of Environment has achieved in the last 40 years. Should we consider water scarcity, pollution in our major cities, depletion of the country's energy resources and desertification and deforestation of our land as our achievements?" said Kalantari.
Sistan and Baluchestan, Hormozgan and Kerman are the driest provinces in the country. They average the lowest amount of precipitation and fewest wet days. Sistan and Baluchestan, Kerman, Fars and Bushehr have, respectively, receive 75 percent, 69 percent, 66 percent, and 61 percent less rain than the national average. 
Out of 609 lowlands and plains in Iran, 381 are entirely arid. Unlicensed wells have severely depleted many reservoirs creating a human-made water crisis. The top three provinces affected are Western Azerbaijan, with 30,000 illegal wells, followed by Tehran with 20,000 and Isfahan with 16,000.
---
Translated from Persian by Fardine Hamidi
---