Dara Khosrowshahi became one of the most high-profile Iranian-Americans last week when he was chosen to be the new CEO of Uber Technologies Inc., the global ride-hailing company.
Khosrowshahi has been the chief executive of Expedia, Inc. since 2005. In his first public comments since the announcement, Khosrowshahi described the job as the "opportunity of a lifetime."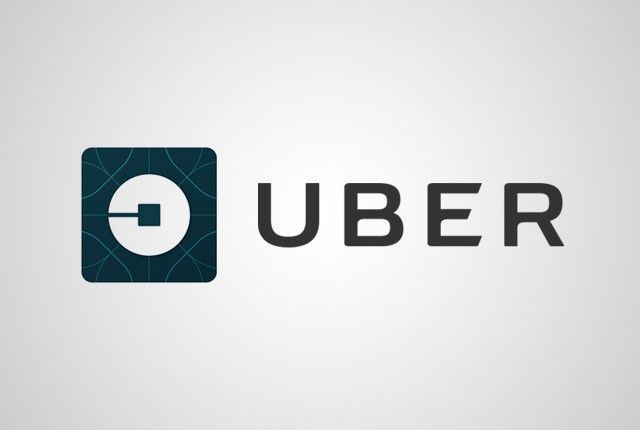 "Uber is a company that is redefining the transportation industry on a global basis; to be part of that story is something that is interesting and would be a real privilege," Khosrowshahi told Bloomberg in an interview at the Expedia headquarters in Bellevue, Washington. "Are there difficulties? Are there complexities? Are there challenges? Absolutely, but that's also what makes it fun. I am not in this to coast. I'm in it to get my hands dirty and build a team and do something that people will look back on with tons of satisfaction."
In his 12 years at Expedia, Khosrowshahi has overseen its expansion to more than 60 countries as well as its acquisition of Orbitz, Travelocity, Trivago, Venere.com, Hotels.com, and HomeAway, among others. During that time, the company's revenue has quadrupled from $2.1 billion in 2005 to $8.7 billion in 2016.
Khosrowshahi made headlines in 2015 when he became the highest-paid executive in America that year, receiving $90.8 million worth of stock options from Expedia to sign a long-term employment contract expiring in September 2020.
More recently, he drew public attention as an outspoken critic of President Donald Trump's travel ban, an executive order restricting travel to the U.S. from seven predominantly Muslim countries including Iran. Expedia, along with Amazon, backed a lawsuit opposing the ban.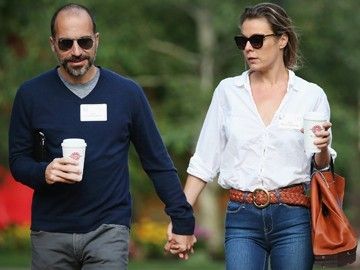 "What some Americans don't appreciate is how strong the brand of the American dream is around the world," he was quoted by Bloomberg as saying. "I'm an example of how powerful that product is. And now, our president is trying to pull it away from people of a certain origin and religious belief. I find that sad and very much against what our founders set out to build."
In an email to employees, he described his own experience as an immigrant. "We sure didn't feel like refugees," he wrote. "But in hindsight I guess we were – my father and mother left everything behind to come here, to be safe and give their boys a chance to rebuild a life."
Khosrowshahi was born into a prominent Iranian family in 1969, and emigrated to the United States at the age of 9, just before the 1978-79 Revolution. He grew up in Tarrytown, New York, with his mother and two brothers. His father had to go back to Iran when Dara was 13 to take care of the children's ailing grandfather, and was detained for six years before being able to return.
Khosrowshahi got a bachelor's degree in engineering from Brown University in 1991, and started his career as an investment banker with the boutique investment firm Allen & Co., where he worked for seven years. One of the firm's clients was Barry Diller. Khosrowshahi decided he wanted to work for Diller.
He joined Diller's USA Networks, Inc. before moving on to IAC Travel, another Diller company, which acquired Expedia from Microsoft in 2001.
In 2017, Expedia was named one of the best places to work in technology by Fortune Magazine. According to Fortune, employees described Khosrowshahi as "by far the best leader" they had worked for, as well as someone accessible and present.
Mr. Khosrowshahi has been on the board of The New York Times since 2015.
He is married and has four children. His wife, Sydney Shapiro, is a former actress who had a role in M. Night Shyamalan's The Village in 2004. The couple married in Las Vegas on December 12, 2012 (12/12/12) and welcomed twin boys into the world in 2013.
Bloomberg TV backgrounder

#uber #darakhosrowshahi #expedia #brown #trivago#iamanimmigrant #iranianamerican #orbitz #travelocity #ceo #kayhanlife