---
By Nazanine Nouri
---
The Iranian-born executive Peyman Kargar has been appointed as senior vice-president and chairman of Infiniti Motor Company, the luxury-car division of Nissan Motor Co. The move comes as Infiniti reinvents itself and embarks on what it calls a "product renaissance."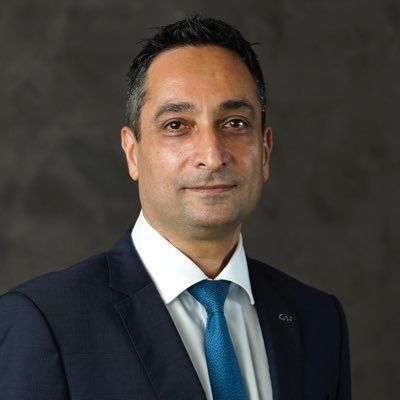 At 53, Kargar has more than 23 years of experience in the auto industry, primarily with the Renault-Nissan Alliance. He was most recently Nissan's chairman and senior vice-president of the Africa, Middle East and India region. Prior to that, he was the Managing Director of Renault Middle East and Iran from 2010 to 2014.   He has a broad understanding of the auto industry, having held positions in divisions ranging from engineering, to manufacturing, project management, quality, sales, marketing and business development.
"Peyman is a proven, global leader joining the Infiniti team in a very exciting time for the brand," said Christian Vandenhende, Nissan's vice-chief performance officer.  "I look forward to seeing how he will usher in the next chapter for Infiniti."
The new chairman himself commented on his new post in a July 4 tweet.
"Infiniti is back home in Japan," said Kargar. "Fully energized by our Japanese roots, we are starting a new brilliant chapter for the company. Welcome home."
INFINITI is back home in Japan. Fully energized by our Japanese roots, we are starting a new brillant chapter for the company. Welcome Home. https://t.co/D67oYvT2GA

— peyman KARGAR (@peyman_kargar) July 4, 2020
Speaking from his Tokyo home office in Tokyo on a recent Automotive News Daily Drive podcast, the new chairman added: "We are going to reinforce our lineup clearly, and we want to really reduce the age of the models we have in the future. To have a sustainable business means we need to have proof points and fresh products regularly, and we need to be profitable for the company but also for our partners and dealers."
Kargar explained that the company wanted "to have and build a sustainable premium brand"  and was taking a "holistic" approach to rebooting Infiniti — involving R&D, quality control, manufacturing, product lineup, design and technology.
He said the idea was to regularly release fresh models, change the design language, and become  a technology leader.
Kargar was born in 1967 and holds an engineering degree from the Institut National des Sciences Appliquées de Lyon in France and an MBA from the London Business School.  He started his career at Nissan as Business Unit Manager in 1993.
---