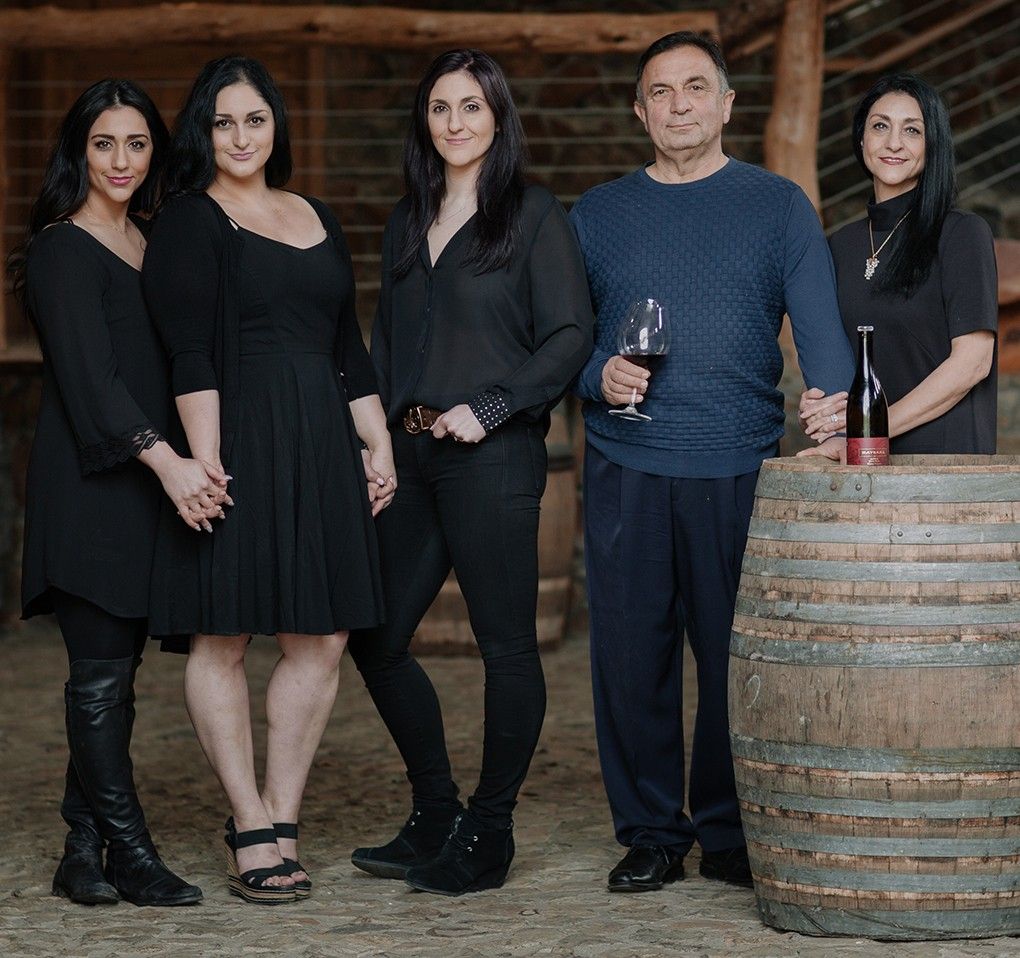 By Julie Ershadi

The Momtazi family own and operate the Maysara Winery and Momtazi Vineyards in the town of McMinnville, located in Oregon's lush wine country. Moe Momtazi and his wife Flora left Iran in 1982 and eventually settled in the Pacific Northwest region of the United States, where they purchased 496 acres (more than 200 hectares) of an abandoned wheat farm. They converted their purchase into an all-natural – organic – winery and vineyard, today owned and operated with their three daughters, Tahmiene, Naseem and Hanna.
The Momtazis are not stereotypical vintners and viticulturists. Moe Momtazi, the patriarch, is supported by the strong women in his family. All three of his daughters work for the winery. His eldest, Tahmiene, studied food science and technology (specializing in fermentation science) at Oregon State University. She brought her knowledge home to serve as head winemaker for Maysara, and ranked 14th on the Wine Spectator's List two years after starting in that role.
Together, the Momtazis are working to revive ancient winemaking traditions that existed in Iran long before and long after the Islamic conquest of Persia (637-651.)
"We're not able to do winemaking today in Iran, but we are able to do it here. So why not influence people here and reeducate them on a lot of misleading information?" explains the youngest daughter, Hanna Momtazi. "It doesn't matter if we're in Iran or here in Oregon. We're still keeping those traditions and reeducating people and not giving them a false perception of who we are."
The boldness of the Momtazi daughters encouraged Moe and his wife to leave Iran. The couple were living in Iran in 1979 when the Islamic revolution broke out.
"That's when things started to get ugly," Momtazi told Forbes in an interview earlier this year. "My wife refused to cover herself and young kids with machine guns would stop her and harass her." The couple escaped through a series of countries, and applied for political asylum in the United States, where they have stayed.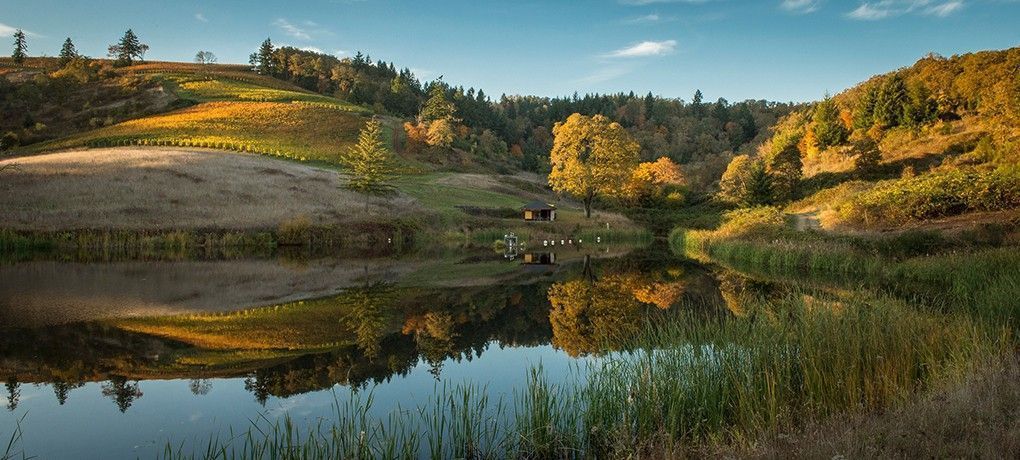 The Maysara winery harks back to an older Iran, one that is perhaps gone but not forgotten. Hanna Momtazi says that her family drew inspiration for their building, which Moe and his employees built themselves, from the meticulous attention to detail that characterizes Iranian architecture.
"That's something that we've really put into our building and our winemaking," she said.
The winemaking practices used at Maysara – whose name is an old Persian word for "winery" – originate in pre-Islamic, Zoroastrian traditions, according to Momtazi. Maysara became "Demeter Certified" in 2004, meaning that its methods adhere to the strictest standards of biodynamic farming. Momtazi's decision to eschew all chemicals in his winemaking – including fertilizer, pesticides, and artificial soil enrichment – is rooted in his family's knowledge of the ancient Zoroastrian concept of respect for nature.
"I had an interest even as a child to study the history of ancient Persia," he says. "Unfortunately, a lot of that knowledge was lost when Islam was introduced, but we are trying to implement those things that weren't."
The origins of winemaking in the Near East date back thousands of years. In 2011, a team of archaeologists unearthed the oldest-known winemaking equipment, dating back to 4,100 B.C., in a cave on the border of present-day Armenia and Iran. Though the making – and drinking – of wine continued in Persia under Arab rule and after conversion to Islam, alcohol is today illegal in Iran. As a result, outside observers know nothing of wine's deep connection to the culture.
Partly in an effort to combat such stereotypes, Momtazi honors the pre-Islamic culture by carrying on the ancient farming traditions he learned during his youth in Iran. Additionally, many of the wines produced in his soil have Persian names. Cyrus, Arsheen, Delara are all wines available from the Maysara. The Momtazis also call one of their offerings Jamsheed – for the legendary Persian king whose magical wine goblet, the Jaam-e Jam, revealed the world to the beholder of its contents.
A newer vintage from Maysara is, unusually, named 'Immigrant.' It's a 2015 pinot noir, and it's the Momtazis' contribution to a cause that is close to home. A third of the sales of 'Immigrant' wine go towards refugee and immigrant aid programs.
"This wine is dedicated to all immigrants," reads the description on the Maysara website, "including our own family members who risked their lives to escape and make it to America for the values of freedom and opportunity that this country stands for."
#maysarawinery #persianwine #wine #vineyard #oregon #familyfarm#naseemmomtazi #hannamomtazi #tahmienemomtazi #moemomtazi#floramomtazi #winespectator #kayhanlife #organicfarm #pinotnoir#persiankings #shah #persianempire