By Darius Kadivar
Saïdeh Pakravan, the award-winning fiction and non-fiction author, was born in Iran to a French-speaking family that included generations of successful diplomats and high-ranking bureaucrats. She is the granddaughter of another Iranian author, the highly regarded historian Emineh Pakravan, who wrote Le Prince Sans Histoire (Prix Rivarol, 1951). Her father, General Hassan Pakravan, a prominent diplomat with a military background, was tragically executed in the immediate aftermath of the 1978-79 Revolution.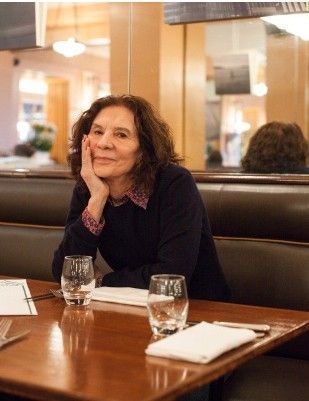 Her written collection, The Arrest of Hoveyda: Stories of the Iranian Revolution was published in 1998. Her novel Azadi: Protest in the Streets of Tehran (2011) was serialised in a Persian blog before being translated into French by the Belfond publishing house in 2014.
Today, Saïdeh Pakravan lives between Paris and Washington, D.C. In a recent interview, Kayhan Life asked her about her life and writings.
You wrote your very first novel titled "Celle qui rêvait" ("She Who Dreamed") at age 18. What was it about?
It was about a young girl wrapped up in an idyllic vision of the world through her life in a charming countryside [setting] and [as part of] a loving family. Moving to the big city, she reaches adulthood, and [encounters] reality.
Has being a former diplomat's daughter influenced your writing and world view? If so, how?
If the innumerable children of innumerable former diplomats grew up to be writers, the field would be crowded indeed. My multicultural – mainly French – and multi-national family has, over many generations and centuries and [across] continents, [considered] books as the center of life, and writing as a natural continuation of being.
Parisa Reza, Fariba Hachtroudi or Lila Azam Zanganeh are among recent authors of Persian heritage to publish works in French. Do you see this as a positive trend? In your view what makes female authors in our diaspora more outspoken than men?
Although I am familiar with the names you mention, I don't focus particularly on Iranian writers. Literature, today as yesterday, teems with extraordinary writers, and try as one would, there is no way to read everything.
I myself don't write specifically about Iran. As a matter of fact, before Azadi was published in France in 2015, my only other [piece of] writing of some length about Iran had been The Arrest of Hoveyda in 1998. So I have no answer for you regarding female Iranian writers, except to say that in my experience, female Iranians in any field or endeavor are generally more dynamic, more prolific, and braver than men.
Notwithstanding the devastating personal tragedy endured by your family, you spoke candidly about your experience as an expatriate in France in a 1984 interview with Richard Z. Chesnoff of the New York Times. "No matter what," you said, "we won't lose touch, we won't stop yearning for Iran." Has writing served as a catharsis and helped you to overcome your loss?
Writing is a constant in my life, not a catharsis or a healing process. I don't believe in healing processes, a concept [that is very] much [a] part of our whining contemporary culture. Despite what the Dr. Phils of the world would have us believe, we don't forget anything, and wounds rarely scar.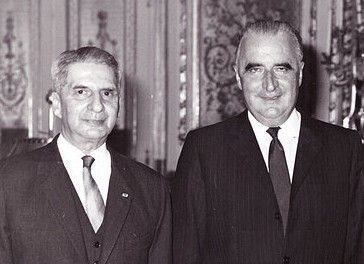 Personally, I don't follow [any particular] steps to move on. The loss of my father has been, and remains, an immense tragedy. I have no yearning for Iran, where I have only lived off and on, though the desert landscapes will forever be part of my inner world.
I wrote Azadi not because of anything close to my heart, but because the events of 2009 awoke in me a spark of interest for a country that doesn't often hold my attention in its present iteration.
Your new book explores the sophisticated worlds of contemporary art and international finance. Were you personally familiar with these worlds?
Art, visits to museums, and familiarity with major artists and schools of all periods were part of my education. [Among favorite artists of] the 20th century, Joan Mitchell and Willem De Kooning come to mind. But the painting of any period offers extraordinary rewards.
As for the world of finance, I have long been fascinated by immense wealth – though personally, alas, [I find myself] at the other end of the spectrum. I have for years followed the stock market, the world of trading, options, hedge funds, etc. without dipping my own foot in a game I would be bound to lose. So it has remained a fantasy.
Some experts believe that the reason that the ranks of art advisers are increasing today is because the super-wealthy are super-busy.
I'm not sure the reason for the art market going crazy in recent years is that the super-wealthy are also super-busy and rely on galleries and brokers or fairs for guidance toward what to buy. I would agree with my character Thaddeus Clark, who says that these people don't purchase art for the love of art. Rather, art is the new fad, and the latest sure thing in investing. Artificially inflated prices also flatter the ego of buyers, and comfort them into thinking that they're buying smart, and buying value. They rely on middlemen, because the market is too broad, and who knows what prices will be quoted tomorrow for today's top-rated artists.
Iran's former Empress Farah Pahlavi, who I believe is a close friend of yours, founded the Tehran Museum of Contemporary Art, with its unique collections. Who are some Iranian contemporary artists whose work you appreciate?
I'm afraid I'm not familiar with contemporary Iranian artists. But from what I hear and occasionally see abroad, it seems that the art scene is as vibrant as other disciplines: cinema, poetry, theater, fashion, etc. Iranians are creative – the younger generations are much attuned to what is going on in the rest of the world.
Your young female protagonists are often smart, creative women. Yet they are also victims of their own idealism. This is true of Raha and her aspirations for freedom in Azadi, and of Sarah and her romantic reveries in the new novel. Both overcome depression by experiencing a cathartic moment of truth. Is it possible to grow and avoid pain?
It is unrealistic to imagine life without pain – pain is present in our relations with anyone close, as in our failures or thwarted dreams. I don't believe in catharsis, nor in a moment of truth where the world explains itself. Life is a continuum, with much pain, much redemption, many great moments, [and] a number of bad or even horrendous ones.
What is your definition of happiness?
I don't know that there is such a thing as happiness. As we want – or believe that we want – many things [in order] to be truly happy, and we obviously can't have all of those many things, we can't ever have the permanent happiness we imagine possible. A monk or a hermit may have detachment and serenity, but theirs is not a life most of us want to lead. More realistic than happiness is Thomas Jefferson's pursuit of happiness.
Le principe du désir ("The Desire Principle") is published by Belfond.
DARIUS KADIVAR is a freelance journalist and media consultant. He lives and works in Paris.