---
By Tara Biglari
---
Sam Hamadani is a Wake County District Court Judge who was re-elected to her post in the November midterm elections. She received the highest number of votes in a Wake County Bar election deciding who should serve as a District Court Judge::: Hamadani has a strong reputation amongst lawyers and other judges in both North Carolina and beyond.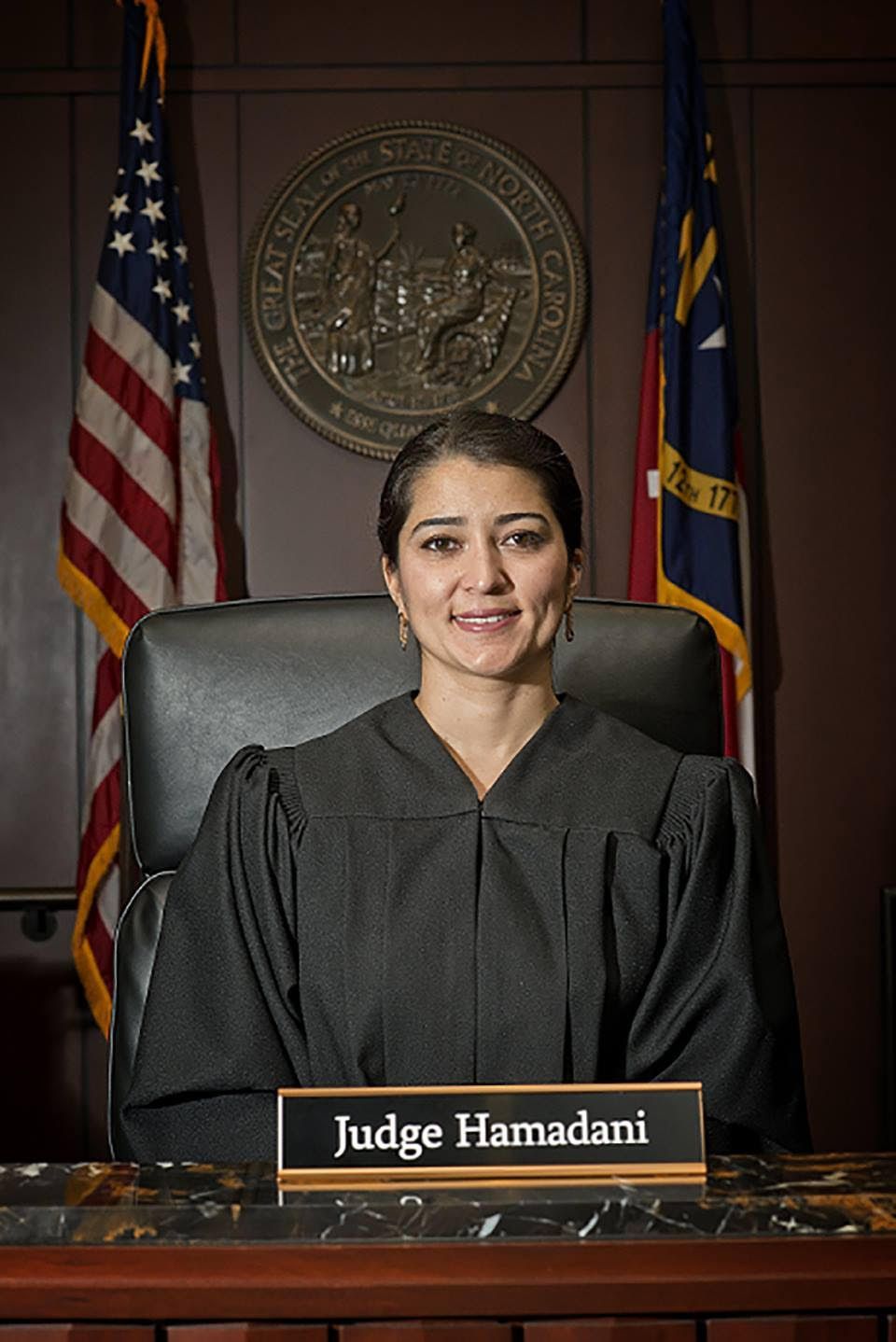 A graduate of the University of North Carolina School of Law, Hamadani went on to work in Senator Joe Biden's office, the North Carolina Department of Justice and as a Public Defender.
Hamadani was born in Tehran and raised in North Carolina. Her success as a lawyer and judge has helped her realize "the American dream" — in her own words.
Kayhan Life caught up with Hamadani for a conversation about her recent win, her journey to arrive at this position and advice for future generations.
Q: Congratulations on the win! How does it feel to take on this role?
A: I have served as a District Court Judge in Wake County for a year and a half now. It still feels surreal every day when I walk out and open court. I am proud, honored, and privileged to hold this position.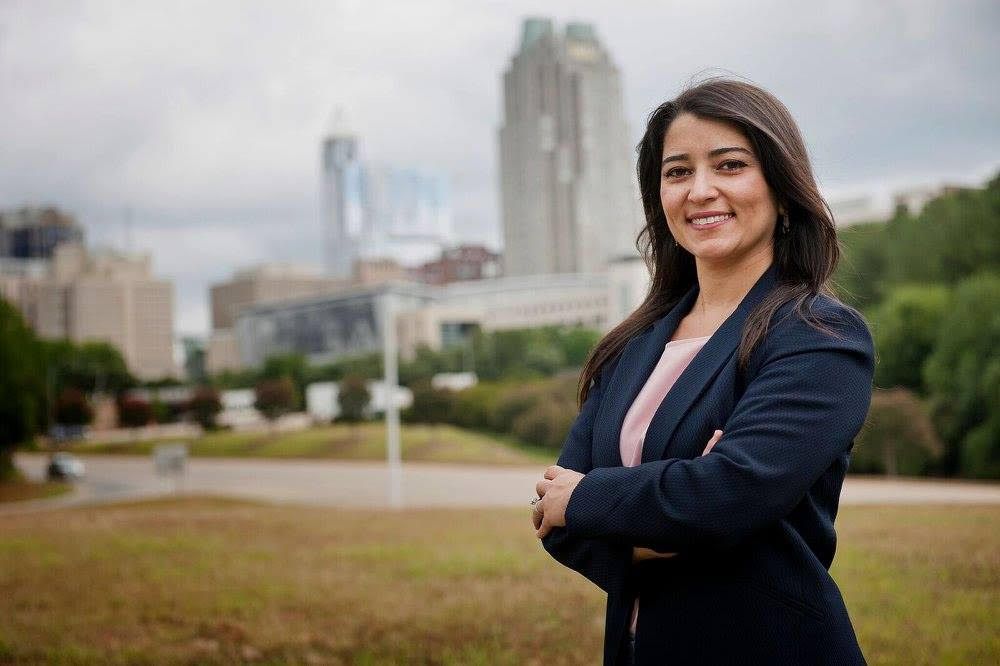 Q: What do you think are the qualities required for someone to be a good judge? And what are your own aspirations and objectives in this position?
A: Intelligence, fairness, and impartiality are the baseline qualities that judges must possess. I could spend a great deal of time discussing why those qualities are important. Instead, I will focus on a less obvious quality that I believe is critical for a judge to possess: temperament. Judicial temperament consists of being able to remain calm in high stress situations, and also of treating everyone with patience and respect.
My temperament is my greatest strength as a judge. To preside over cases in a fair and impartial manner, judges must possess a calm and reasonable temperament despite the stressful atmosphere that courtrooms promote. I recognize that appearing in court can be one of the most important yet unnerving events in a person's life. Whether they are accused of a crime or they are fighting for the custody of their children, people have significant interests in the outcome of their cases and their court date may very well be one of the most important days of their lives. Emotions are high, and it can often be difficult for litigants to navigate the court system.
I do my best to recognize the emotionally charged nature of each proceeding. Our court dockets are jam packed with cases. As a judge, it can be easy to lose sight of maintaining the necessary judicial temperament in the face of the ever-growing need for judicial efficiency. I aspire to always calmly and rationally consider my rulings and to treat every person who appears before me with the respect and patience that they deserve.
Q: Where were you born, and did you grow up in Iran or America?
A: I was born in Tehran, but I grew up in North Carolina. My family moved to Winston- Salem, North Carolina when I was fifteen months old. I grew up in Winston-Salem, and I lived there until I attended college at the University of North Carolina in Chapel Hill.
After graduating from college, I moved to Washington, D.C. and worked for then-Senator Joe Biden before returning to Chapel Hill to attend the University of North Carolina School of Law. Although I grew up in the United States, I maintained my connection to Persian culture by speaking Farsi with my family, visiting Iran regularly, and enjoying my mother's home cooking.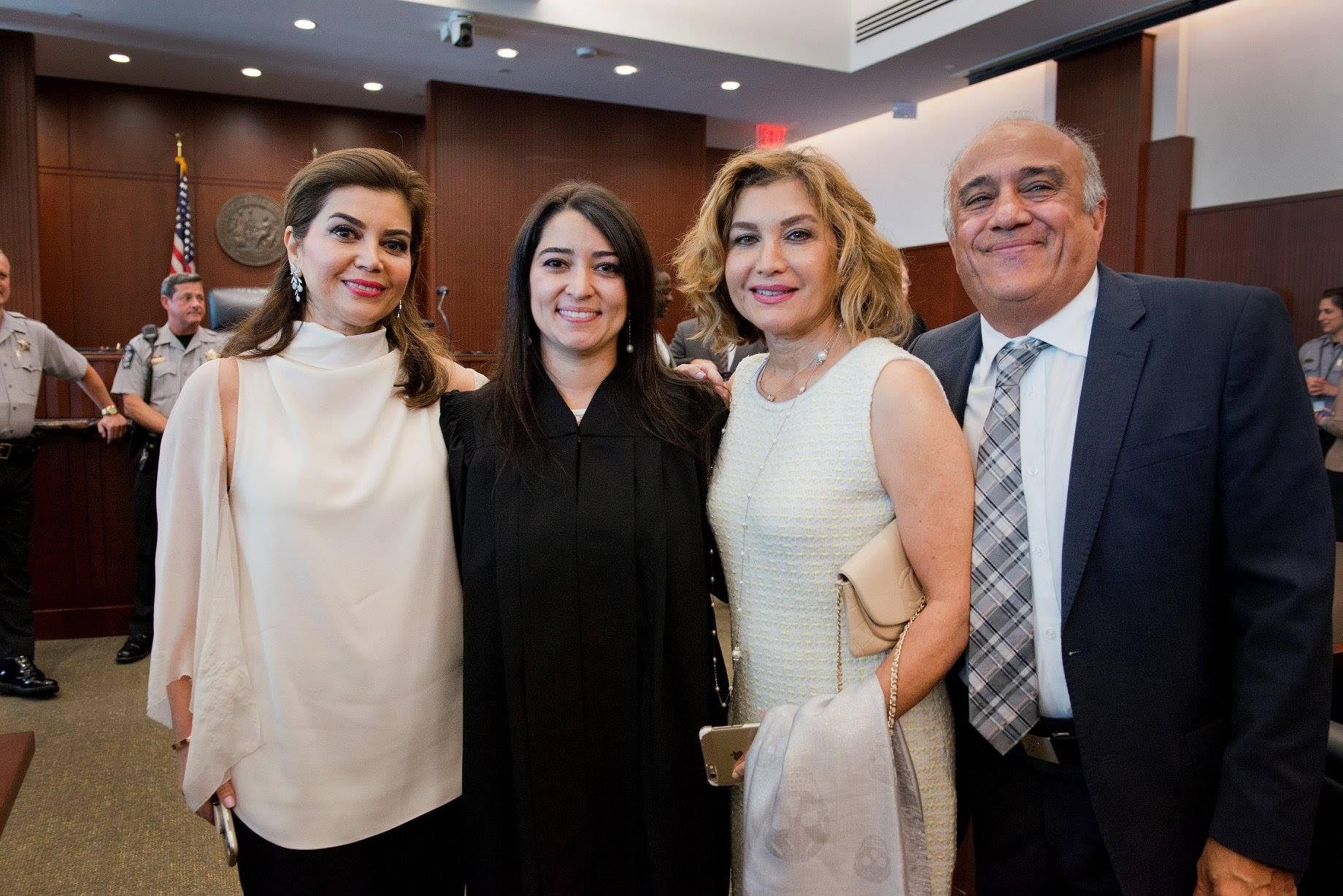 Q: What does being the first Iranian-American judge in North Carolina mean to you personally?
A: Becoming a District Court Judge is the greatest accomplishment of my life. I feel a great sense of joy and pride to serve as the first Iranian-American jurist in North Carolina.
Unfortunately, many Americans have a negative view of Iran, and they mistakenly associate certain negative geopolitical events with Iranian Americans. What I hope people will come to understand is that Iranian Americans left their country in search of a better life. While politics often makes headlines, people fail to recognize that Iran has a long history, a rich culture, a beautiful language, kind citizens, extraordinary cuisine, and a love for the arts and literature. I am hopeful that my story and my commitment to public service will help to dispel some of the misconceptions about Iranian Americans and to inspire others to serve in a similar capacity.
Q: Do you hope to inspire other women to take on similar challenges?
A: Yes. As women, we are socialized to doubt ourselves. It is subconscious, and we often are not aware when it happens. On average, women are asked seven times to run for office before they make the decision to do it. The key to success for young women is to be aware of that self-doubt and attack it head on. We must jump on the first opportunity we are given. If I had not, I would not be a female Iranian-American judge on the Wake County District Court bench.
As a 34-year-old female on the bench, I value what women from all backgrounds add to the stability and success of our society. As we know all too well, pervasive and systematic gender-based inequalities still exist in our society. My life and career path would be completely different had my family not had the opportunity to leave Iran and immigrate to the United States. I have realized the American dream, and I am hopeful that my success at such a young age will break down barriers for other young, diverse women and to put us all one step closer to breaking the glass ceiling.
---