---
Dr. Kokab Moarefi Elahi, Iran's onetime Deputy Social Affairs Minister who passed away in the United States earlier this month, was a pioneering figure in the area of social welfare before the 1978-79 Iranian Revolution. She remained active in the field after moving to the United States, and well past retirement age.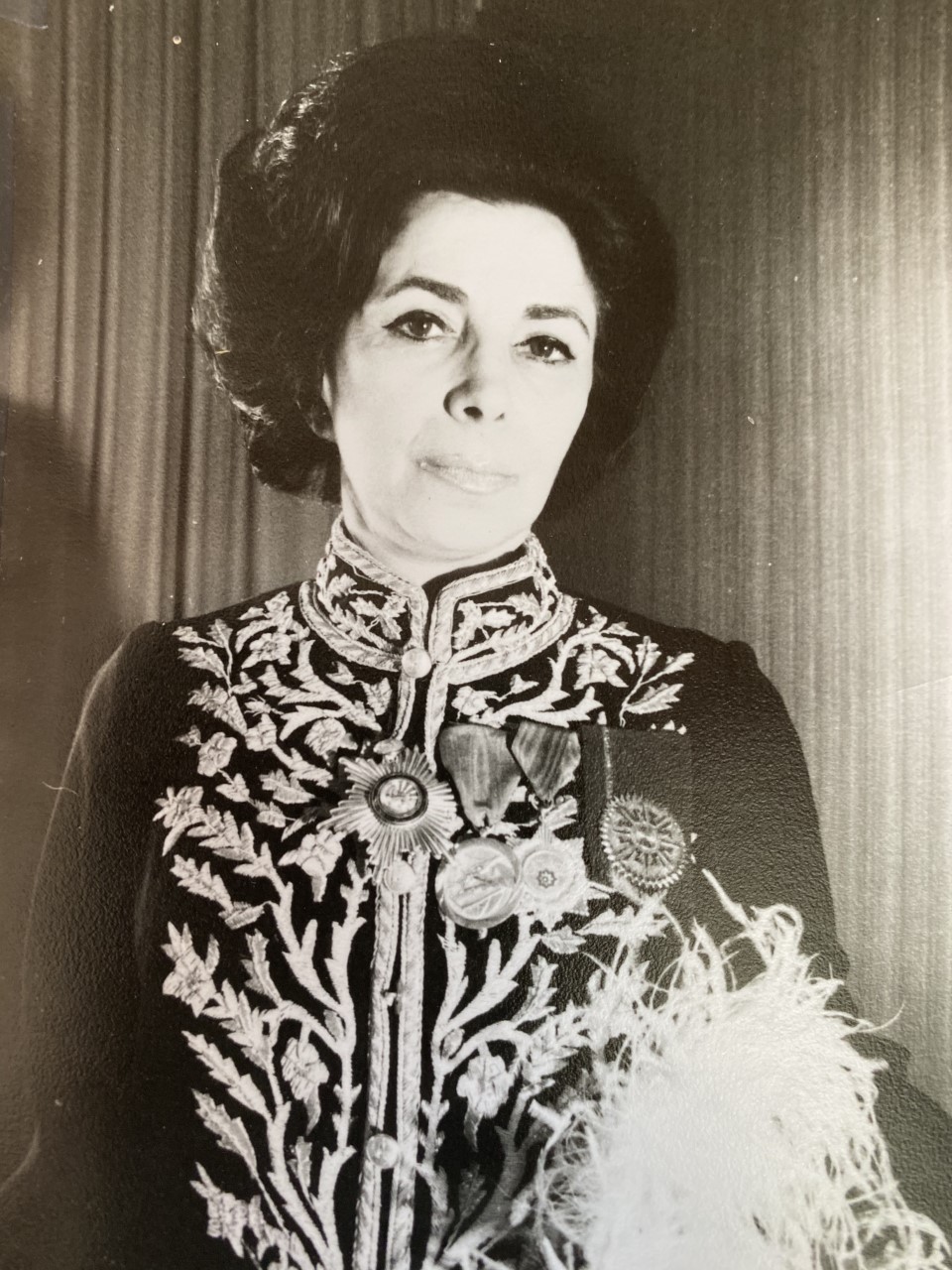 Born Kobab Moarefi in Shiraz and raised in Tehran, she was married to Shamsedin Elahi, who passed away 19 years ago.
Dr. Moarefi Elahi was educated at Converse College and Indiana University School of Social Work. A trailblazer in the field of social welfare in Iran, she continued that work with a passion when the Revolution turned her life upside down and brought her to the United States. She cared deeply about helping those less fortunate than herself.
Dr. Moarefi Elahi was the only Iranian woman to have served as deputy minister in three ministries: Heath, Labor and Social Welfare. She started in-service training, wrote teaching and training materials and manuals, and set up medical social work units in a large number of hospitals in the country. She was assigned the responsibility of organizing and developing the Social Affairs Department of the Ministry of Labor and Social Affairs as its Deputy Minister.
In I974, she became the first deputy minister in the newly created Ministry for Social Welfare and was put in charge of Parliamentary and Administrative Affairs. In her new role, she represented Iran at many national and international conferences and seminars and participated in numerous publications.
Dr. Kokab Moarefi Elahi was elected a member of the Executive Committee of the International Council of Social Work (ICSW) in 1976. She was the Founder President of the Iranian National Social Welfare Committee of the ICSW, and Vice President of the Board of Directors of the Iranian Women's Organization.  She was a member of the board of directors of many other national and international organizations.
Dr. Moarefi Elahi and her family settled in the Boston area after the Iranian revolution.  She worked at the VA Hospital in Roxbury as a medical social worker in the 1980s. She carried out the work that she had been trained to do at Columbia University Hospital without the slightest hesitation, after years of holding considerably higher positions in her home country.
She is survived by her daughter Maryam, nieces and nephews and a large number of close and loving friends.
---