---
Raffie Aryeh, born in Tehran in 1931, passed away in Newport, California earlier this month. Under the mentorship of his father, Morad Aryeh, Raffie and his brother Eskandar jointly led an industrial conglomerate with diverse business and manufacturing interests in ceramics, plastics, textiles, rubber, vinyl, flooring and a variety of consumer goods.
Morad Aryeh was a longstanding representative of Iran's Jewish community in the Majles (the lower house of Parliament) under the Shah. His children were proud of their Iranian-Jewish heritage and committed to the Shah's modernization programs.
The Aryeh family ran more than 30 businesses and ranked among Iran's leading private-sector employers. Several units of the Aryeh industrial group continue to operate profitably in the Middle East, even after the confiscation of the Aryeh family assets all over Iran after the Revolution.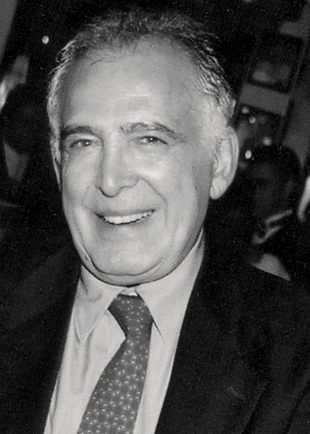 Raffie Aryeh — the eldest of seven children — spent his adolescent years between Tehran and Long Island, New York. He was educated in Iran, Switzerland and the United States, completing his graduate studies at Tehran University.
Prior to the 1979 Revolution, Raffie Aryeh was in the process of completing a number of municipal developments, including a major new town outside of Tehran named Aghdasyeh after his late mother.
The family was also involved in philanthropy and arts patronage, both in Iran and in exile, driven by the desire on the part of the patriarch, Morad Aryeh, to help the community.
During his years in exile, Raffie Aryeh's wish was to return to his homeland, Iran.
He now rests alongside his father, Morad, and siblings, Eskandar, Pouran and Shahnaz, in Long Island, New York.  He is survived by two sisters, Homa and Mahin, his beloved wife of 25 years, Elle Aryeh, their two children, Seryne Nilu, 20, and Brad, 14.
From his first marriage, he is survived by a son, Jason, and a daughter Laura, and five grandchildren.
---