---
By Amir Taheri
---
"Keep an eye on that young man!" This was how, in 1969, Iran's Prime Minister Amir Abas Hoveyda referred to Jacques Chirac then an aide to  then newly-elected French President Georges Pompidou. At the time, few Paris-watchers believed that Chirac, in his 30s, would soon reach the highest rungs on the ladder of power in a France shaken by the May 1968 insurrections and a looming economic crisis. However, just four years later, Chirac who had briefly served as Minister of Agriculture and Interior Minister was under the limelight , if not as king, but as kingmaker.
In the presidential election triggered by Pompidou's sudden death, Chirac decided to throw the support of his Gaullist party behind Valery Giscard d'Estaing, the candidate of a smaller party in the coalition. That meant abandoning the Gaullist party's candidate Jacques Chaban Delmas who went on to lose the election to Giscard. Many saw Chirac's last minute change of allegiance as a betrayal and gave the rising star of the Pompidoulien serai an unflattering sobriquet: the stabber-in the-back!
Over the years, Chirac proved to have been a keen student of Machiavelli's "The Prince", believing that, in politics, the acquisition of power trumped all other considerations. In 1974, with Giscard settling in the Elysees Palace, Chirac was installed in the Matignon villa as Prime Minister, firmly decided to seize control of all essential levers of power. The Constitution of the French Fifth Republic, initiated by General De Gaulle gives the president of the republic seemingly limitless power. However, in practice, the president can exercise those powers only through the prime minister who controls the budget and the machinery of government. Thus, it was inevitable that Chirac's appetite for power would soon pitch him against Giscard, a man he had propelled into the presidency.
Within just over a year, the two men were in thinly disguised conflict. In July 1977 when I first interviewed Chirac in Paris, he exploded in rage, real or feigned, when I suggested that he had ceased to be a Gaullist and had become a Giscardist. "That's nonsense," he said. "We French like to invent 'isms. I am and shall always remain a Gaullist." In the account of the interview published in Kayhan I suggested that Chirac's prospect as prime minister seemed dicey but not know that Giscard would fire him within just two weeks.
However, that was not the end of Chirac but, in fact, one of his many beginnings. He was to serve one more time as prime minister (1988-86) under the Socialist President Francois Mitterrand heading the first shared-power (cohabitation) Cabinet in the Fifth Republic. In between Chirac had spent almost 18 years as Mayor Paris, using a position that he himself had created as prime minister, to further his political ambitions. However, it was only in 1995 that he won the prize he had most coveted, the keys to the Elysees palace, by becoming President of the Republic. Seven years later, he became one of only two presidents in the Fifth Republic to win a second term, albeit cut from seven to five years.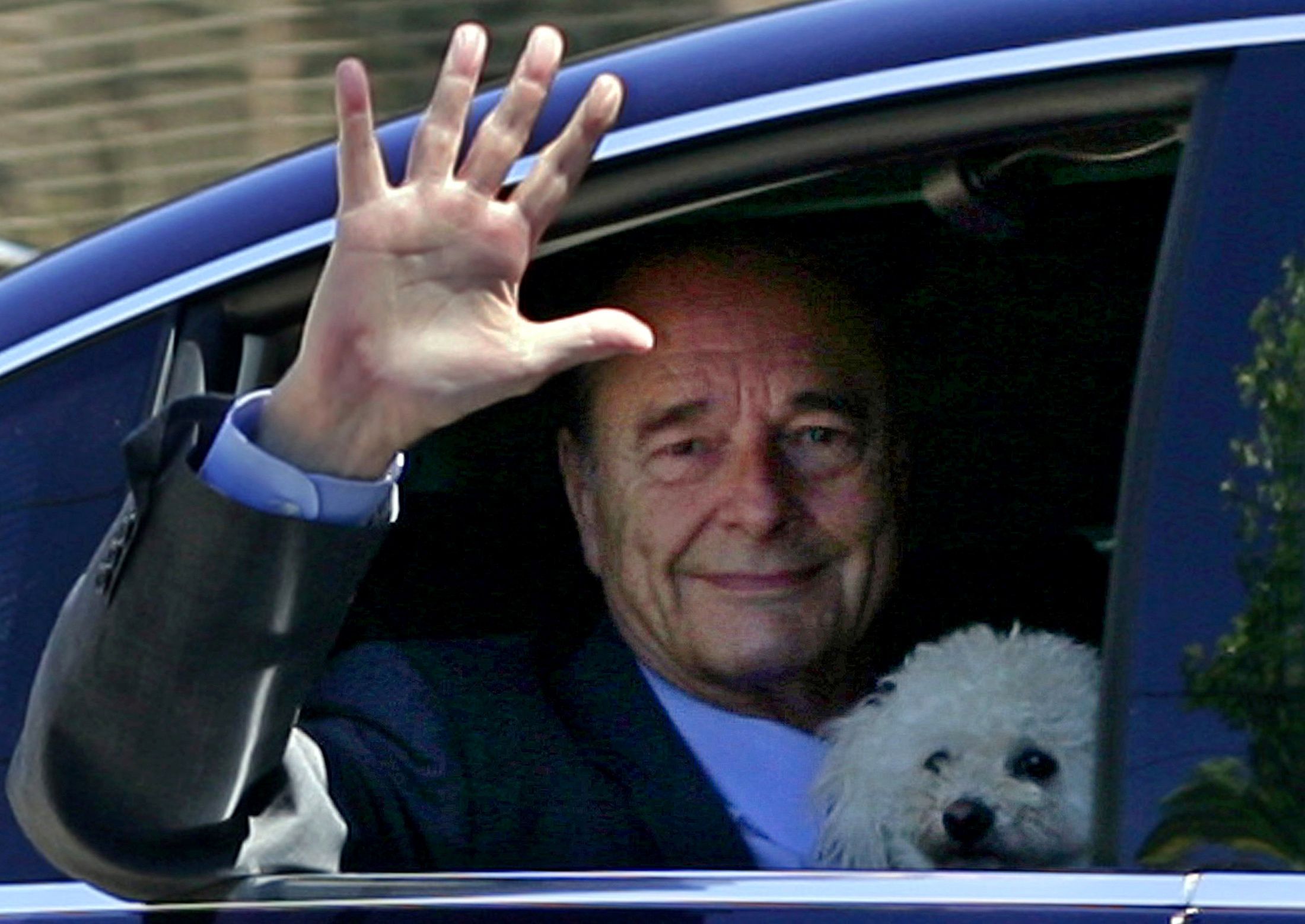 Between 1970 and 1979 when the Shah was trying to broaden its horizons on the international scene, Chirac proved to be a good friend of Iran while cultivating a personal relationship with Prime Minister Hoveyda. The fact that both men were members of the so-called Social Contract circle created by former French Prime Minister Edgar Faure, cemented that relationship further. Other members included Helmut Schmidt from West Germany and Raymond Barre who succeeded Chirac as prime minister. The circle had selected members from 11 European countries with Iran being the only non-European invitee. It met every summer for two days, often in Epernay, the capital of the Champagne region where the Mayor Bernard Stasi served as a link between conservative, liberal and social-democratic participants. (In 1975, I was invited to one of those sessions.)
Chirac was a pure product of the National School for Administration (ENA) a mechanism created to recruit and train the political and bureaucratic elites of the republic.
Years later, in a private conversation, Chirac joked that he belonged to a generation who had never worked for anyone but the French state and who had not lived anywhere but in official residences.
When he was leaving office as president in 2007 Chirac was ranked the most unpopular president of the Fifth Republic, according to most opinion polls. Dogged by charges of corruption and influence peddling he even faced, albeit for a brief period, the threat of being put on trial, and even sent to prison. However, five years later, as the French looked at his tenure with thinly disguised nostalgia, he had become the most popular politician of the Fifth Republic, again according to opinion polls.
Were those contrasting images an illustration of the fickleness of public opinion? May be. However, it is also possible that Chirac's post-presidency popularity was due to the fact that he had done nothing sensational, either good or bad.
He had not cast himself as a messianic figure sent to create the new world; nor had he introduced reforms that, had they been implemented, might have upset anybody's apple cart. Each time such a reform was unveiled, for example, the Devaquet reform of the educational system, Chirac decided to backtrack in the face of popular anger in the streets. Under Chirac, France was almost on autopilot, taking no risks and avoiding trouble, enjoying its peace and prosperity on a no-tomorrow basis. Unlike Mitterrand, who wanted his presidency to be remembered with big monuments, dramatic but ultimately doomed attempts at reform, and grandiloquent shenanigans, Chirac seemed happy to manage things on a day-to-day basis, realizing that "making of history" was no longer within the gift of political leaders in any of the modern Western democracies.
Having said that, it would be unfair to dismiss Chirac as a do-nothing leader. To his credit, he succeeded in fostering a sense of national solidarity and consensus that the merging multi-ethnic France needed. His sincere reflection of any form of racism, anti-Semitism and Islamophobia helped calm and, hopefully, extinguish the fires of communitarianism that at one point led to a ring of fires around Paris.
As a young man, Chirac had briefly joined the French Communist Party, mostly by selling its daily newspaper "L'Humanite" (Humanity). The Soviet repression of popular uprisings in Poland and Hungry had ended any affection that young Chirac may have had for Communism. Nevertheless, his brief flirtation with Marxism left behind what he liked to describe as "a social sensitiveness" on matters such as poverty, inequality and discrimination. His brief service in the French army during the Algerian war also helped shape his abhorrence for colonial wars.
Apart from cases of corruption that involved some of the worst dictators in Black Africa, Chirac's relation with the Iraqi despot Saddam Hussein is often cited as a black spot on his record. However, that relationship was the logical continuation of a policy that France had shaped and pursued since the 1950s. Post-war France regarded the Middle East as a hinterland it could cultivate in order to add to its own weight within the European sphere dominated by West Germany and Great Britain.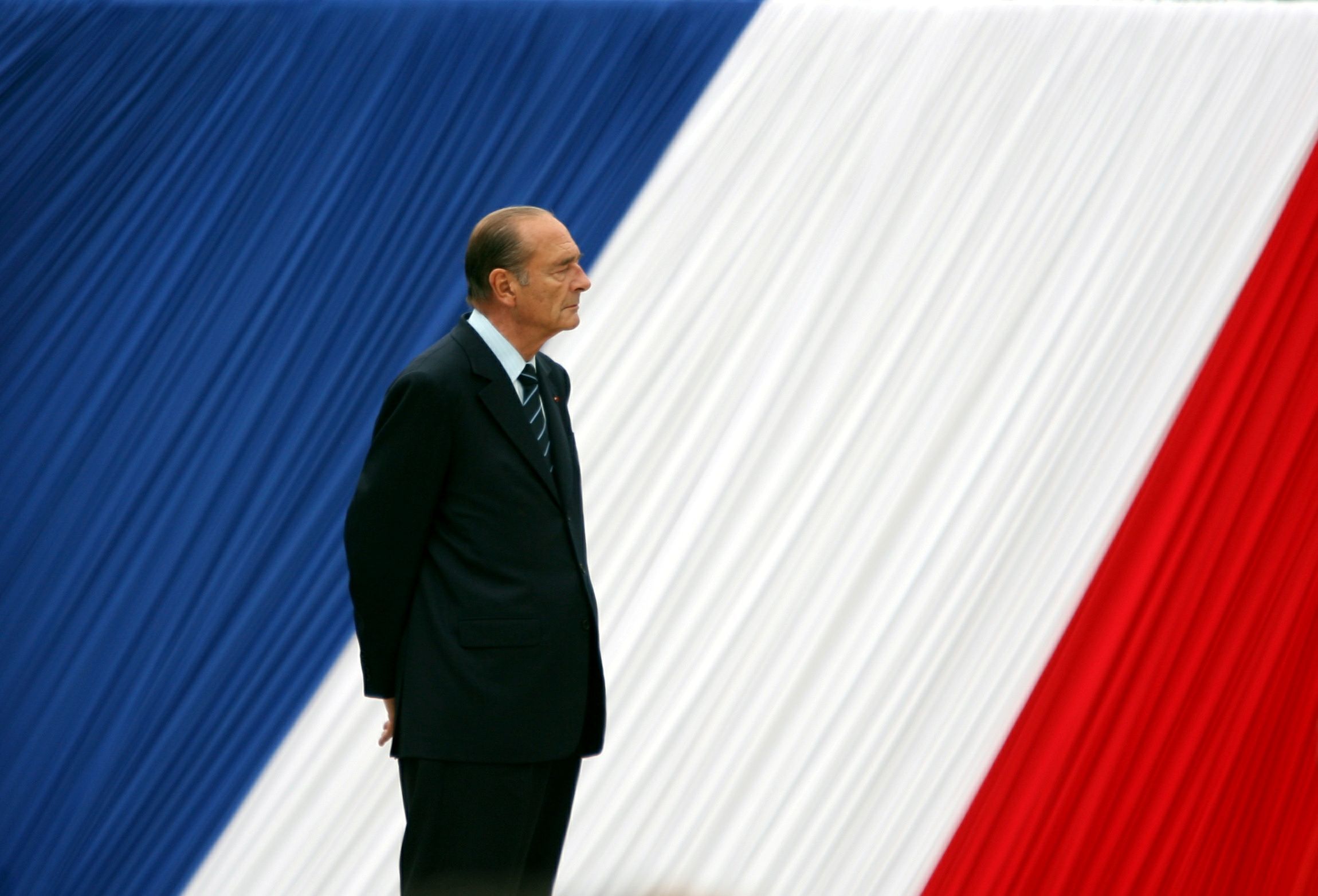 In that context, France helped Israel to develop a nuclear arsenal at a time Great Britain had thrown its weight behind the Arab League nations. When some Arab states, notably Iraq, moved away from British influence, France tried to come in as an alternative. Helping Iraq start a nuclear project of its own, one that would have led to the making of the bomb, was part of that French scheme. It was within that same strategy that France also helped Iran's nuclear project by ensuring Tehran's access to uranium ore through the joint venture Eurodif.  France also sold massive amounts of weapons, mostly warplanes, to Iraq and, to a lesser extent, to Iran, mostly small naval combat units.
The final bouquet in Chirac's presidential fireworks came in 2001 with the war that toppled Saddam Hussein.
Chirac refused to support one final United Nations Security Council resolution specifically authorizing military action, forcing the United States and its European and Arab allies to take action as a coalition of the willing. For weeks, Chirac worked hard to persuade Saddam Hussein to step aside and allow the formation of a government of transition headed by the despot's son Qusai as prime minister. Such a move might have made it impossible for the US-led coalition to invade Iraq and remove Saddam from power.  In the event, however, Saddam, persuaded that the Americans would not attack, refused the buoy thrown for him by Chirac.
Despite a whole life under the limelight, Chirac was a private, not to say secretive, man.
Few knew that he was a lover of poetry and knew an amazing number of poems by heart. One evening in Epernay at a dinner of the Faure circle Chirac recited the whole of the poem "The Lake" by Alphonse de Lamartine to general admiration by the politicians and intellectuals present. In one interview, Chirac also admitted, albeit bashfully, that in his youth he had written, or as he put it "committed" haikus.
He was greatly interested in the "exotic" cultures and civilizations , especially that of Japan as he loved watching sumo wrestling, and Amerindians he had first discovered thanks to Jacques Soustelle's classic "Daily of Life of Aztecs". Chirac's interest in "the others" has seen its expression in the museum he helped create in Quai Branly in Paris dedicated to the African, Asian, Oceania and American arts and civilizations.
Despite rumors about occasional peccadillos, Chirac's family life was largely uneventful. Daughter of a powerful and wealthy family, his wife, Bernadette, always seemed to keep a tight rein on him. Father of two daughters, Chirac is often cited as a model parent despite the tragic life of his eldest daughter Laurence, dotted with suicide attempts.
"He had become the father of the nation," the daily Le Figaro claimed the other day when reporting Chirac's death aged 86. More than being a comment on Chirac, that remark may be seen as a harsh reminder of the failure of his successors to establish a rapport with the French people. Else, one may think that nostalgia is the opiate of a people in doubt about its own future.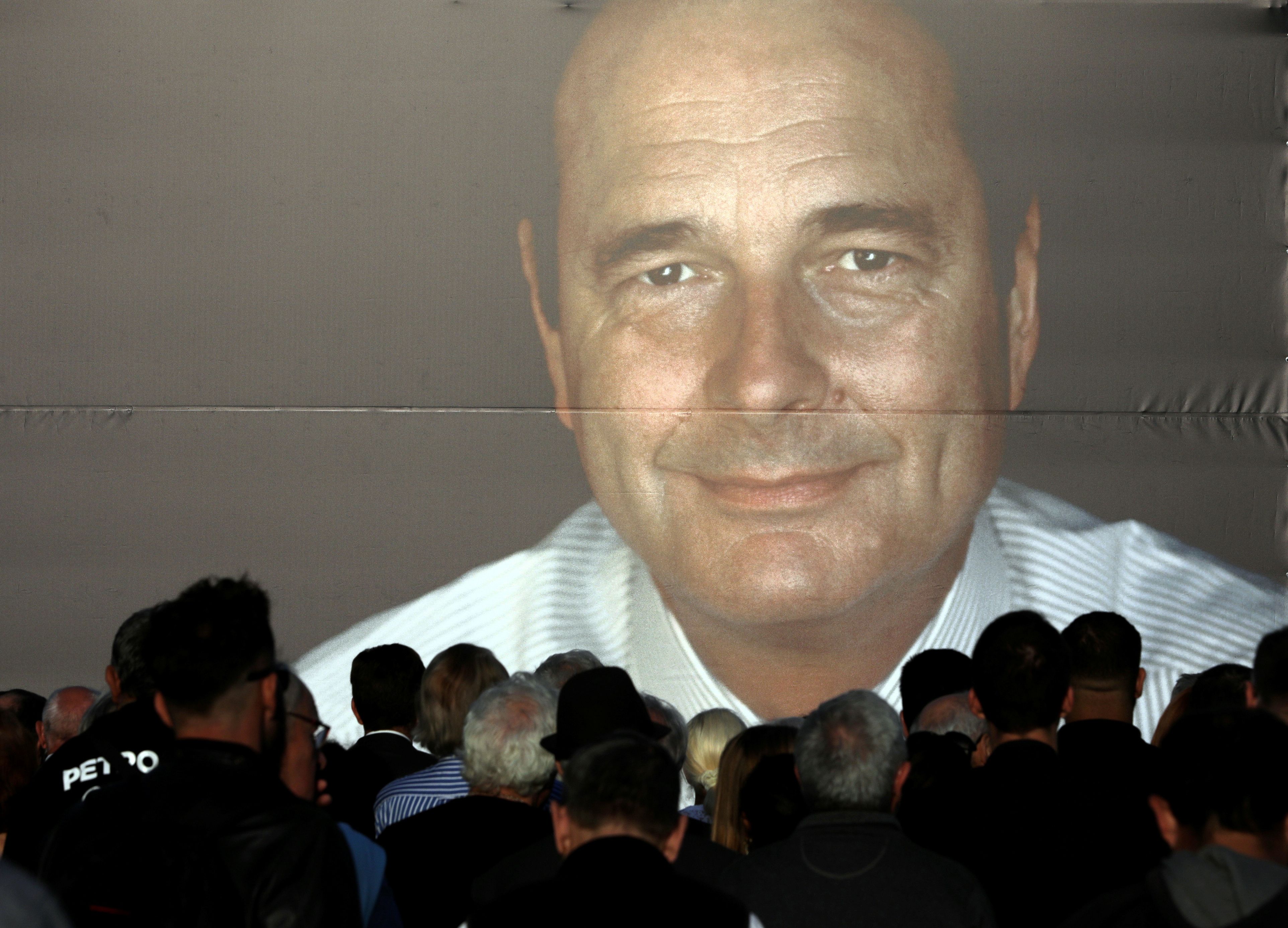 ---