---
Eskandar Firouz, a distinguished conservationist whose efforts led to the creation of Iran's Department of Environment, passed away peacefully on March 4 at a hospital in Maryland, surrounded by his family. He was 93.
As an environmental pioneer, Firouz started and developed Iran's ecological conservation and management program.
Firouz's love for his homeland set him off on a lifelong quest to protect and conserve Iran's natural wonders. His much-cherished books on fauna and flora and his conservation of Iran's natural resources are part of his lasting legacy and service to the nation.
Firouz was unjustly imprisoned shortly after the 1979 Islamic Revolution. He remained undeterred and continued his mission while in prison by teaching English, French, and German to his fellow inmates, and informing and educating them about environmental causes.
According to his colleagues and those close to him, Firouz maintained his emotional and psychological strength while in prison. He coped well with adversity and considered both success and failure as being part of life.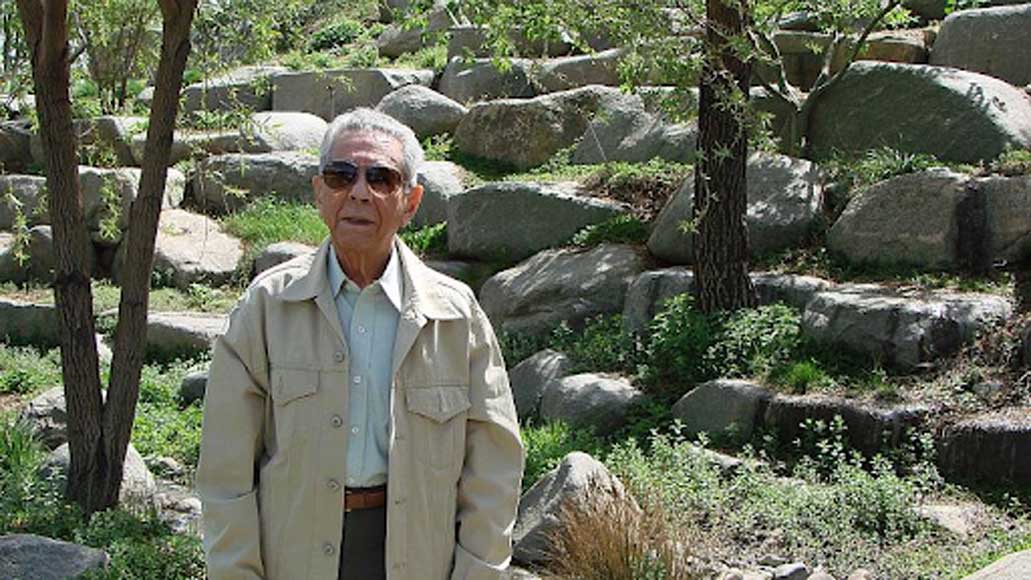 Firouz belonged to the generation that built modern Iran.
Eskandar Firouz was born in 1926 in Shiraz, capital of the southwestern province of Fars. His father was Mohammad Hossein Mirza Firouz (1894-1983), a Qajar prince, and his paternal grandfather was Abdolhossein Farmanfarma (1857-1939), one of the most influential politicians of his time.
The Qajar Dynasty ruled Iran from 1789 until 1925.
Through Firouz's efforts, the Hunting Society was changed first into the Game and Fishery Department in 1966 and four years later developed into the Iranian Department of Environment.
Iran adopted the Environmental Protection Law in 1974, which is still in force.
Firouz helped create national parks, nature reserves, wildlife refuges, and protected areas. He was the first Iranian appointed as vice-president at the United Nations Conference on the Human Environment, held in Stockholm in 1972. Firouz was also a member of the presiding board of the International Union for the Conservation of Nature (IUCN) in 1973-75.
In a recent interview, Firouz said he was enthusiastic and optimistic about the new generation of Iranian conservationists who regularly consulted him on wildlife and environmental issues. He said he believed that young Iranians were ready to reform, improve, and develop the country's environmental policies. He stressed the importance of trusting the country's youth.
Eskandar Firouz is survived by his wife Iran Ala and his daughters Anahita and Azar. Iran. Ala is the daughter of the late Hossein Ala (1881-1964), who served as  Iran's prime minister from 1955 to 1957.
---
[Translated from Persian by Fardine Hamidi]