---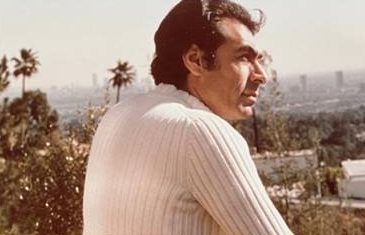 Dr. Gholam Hussain Kazemian, who served as Minister Counselor in the Embassy of Iran to Great Britain and the United States, passed away of complications linked to COVID-19 and Parkinson's while recovering from hip surgery on November 13.
Born in the historic province of Shiraz in Iran, he attended American University in Washington, D. C. where he met his former wife Naila Aziz Ahmed, daughter of Pakistan's Ambassador to the United States, who later became Pakistan's Foreign Minister. He subsequently moved to Karachi, Pakistan where he spent two years at EXXON International, then joined the Ministry of Science & Higher Education in Tehran as deputy minister. After that, he served as Minister Counselor at the Embassy of Iran in London.
When Ardeshir Zahedi (Iran's former foreign minister) was posted to Washington in 1973, he asked Dr. Kazemian to join him. Although Dr. Kazemian had been offered ambassadorial postings in Mexico and Canada, he was asked to stay on at the Iranian Embassy in Washington until the onset of the Iranian revolution.
Dr. Kazemian was decorated numerous times by the government of Iran for contributions to his country.
After the revolution, he dedicated much of his life to the Iranian community in exile, and to opposing the theocratic regime in Iran. A self-made man with a strong entrepreneurial spirit, he mentored and helped young people throughout his life.
Dr. Kazemian was a distinguished civil servant, diplomat, scholar, and civic leader, who served the country of his birth with distinction and moral conviction.  He also made many honorable contributions to his adopted country. He was a leader in the Washington DC community and was known for his philanthropic efforts and civic contributions.
Dr. Kazemian was a devoted father and is survived by his daughters and grandchildren.