---
By Kayhan Life Staff
---
Music has always played a critical role in social and political change in countries worldwide. And it is unquestionably playing a significant role in the current wave of nationwide protests in Iran.
Since the new wave of protests on Sept. 17, several prominent recording artists and unknown musicians have published songs on social media supporting the "women, life, freedom" movement.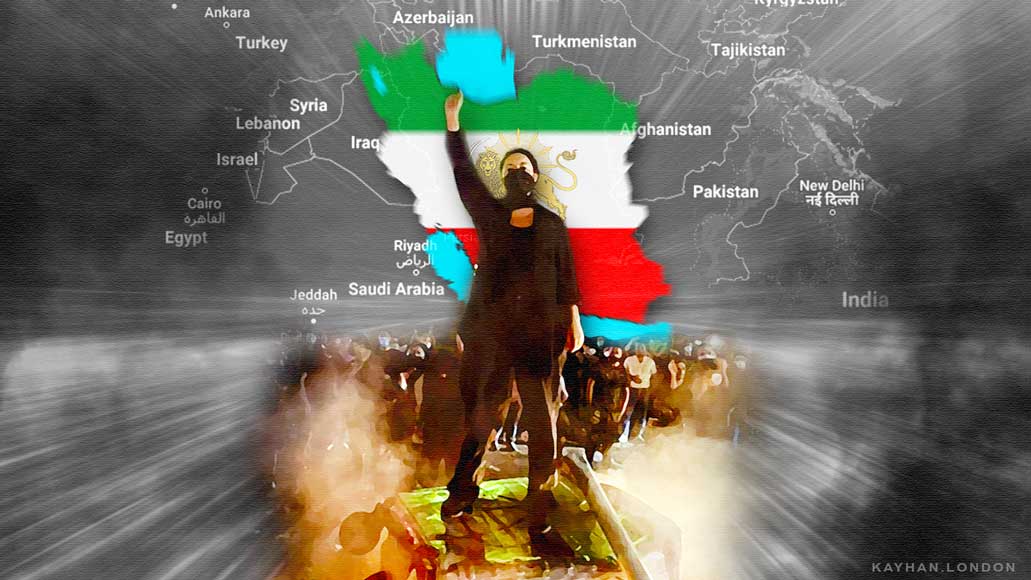 Undoubtedly, Iranian singer Shervin Hajipour's song "Baraye" has become the anthem of the ongoing protests sparked by the death of Mahsa (Zhina) Amini, a 22-year-old woman who died on Sept. 16 while in the custody of the morality police in Tehran.
The song has been translated into several languages and performed by Iranian and foreign musicians.
Most significantly, of the 110,000 emails sent to the Grammy Awards to nominate a song in the newly created category of "Best Song for Social Change," 95,000 have reportedly been for Shervin Hajipour's "Baraye."
The Best Song for Social Change is a Special Merit Award that "will be determined by a Blue-Ribbon Committee and ratified by the Recording Academy Board of Trustees. Submissions must contain lyrical content that addresses a timely social issue and promotes understanding, peace-building, and empathy," according to the Grammy Awards.
Iranian-American singer Rana Mansour and artist RyanBigNose have performed the song in English, with minor changes to the lyrics.
Video: @alireza_soroush
Studio: @thesilentnote_lic
Special thanks to: @stage1productioninc
RyanBigNose released the song under the title "Hear Our Voices."
Iranian rapper Toomaj Salah has arguably been the most famous performing artist in the country, who has gone into hiding after being released on bail.
Salah has performed several songs to support protesters in the past, most notably "Meydoone Jang" ("Battlefield").
Other artists have released songs to support the protesters in Iran, including British-based Trap pop and urban singer known by their stage name "Gola," who recently performed a protest song "We Are Many."
Kurdish singer Hamid Sharifi released his song "Street" to support protesters in Iran.
Another notable protest song, "Baraye Zan" ("For Women"), has played a crucial role in highlighting Iranian women's fight for their inalienable rights.
Iranian pop band, Dang Show, has published a work on social media which includes a beautiful graphic of the slogan "Zan, Zendegi, Freedom" ("Women, Life, Freedom.")
Iranian rapper, MadGal, has dedicated her song "Mahsa, Shervin, and Iran," which is a departure from her signature rap style, to "the brave Iranian women."
Another song, "Women's Anthem," performed by unknown artists, praises all courageous women protesting in Iran for their civil, legal, and human rights.
Similar Articles to This Post