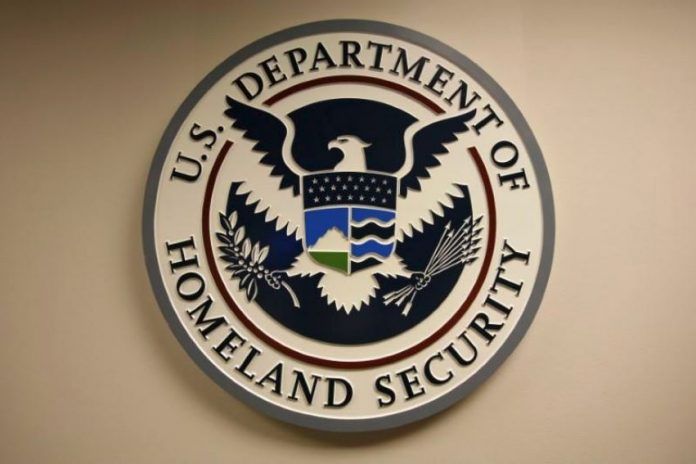 ---
WASHINGTON, Oct 19 (Reuters) – The U.S. government warned on Friday that Russia, China and Iran were seeking to influence next month's congressional elections as federal prosecutors unveiled charges against a Russian national accused of participating in such a scheme.
Influence operations from those nations include use of social media to amplify divisive issues, seeding disinformation about political candidates and sponsoring content in English-language media, for intelligence and law enforcement agencies said in a joint statement.
They issued the warning on Friday as the U.S. government unsealed criminal charges against Russian national Elena Alekseevna Khusyaynova, 44. She is the first individual to be indicted for attempting to interfere in the 2018 U.S. elections, according to a government official with knowledge of the matter.
"Foreign interference in U.S. elections is a threat to our democracy," said the statement from the Office of the Director of National Intelligence, Justice Department, Federal Bureau of Investigation and Department of Homeland Security. "Identifying and preventing this interference is a top priority of the Federal Government."
The agencies said they had no evidence that any foreign actor sought to compromise voting systems in a bid to prevent voting, change results or prevent authorities from tallying votes in the November congressional elections.
Some state and local governments, which run polling sites, have reported attempts to access their networks, but officials were able to "prevent access or quickly mitigate these attempts," the four agencies said.
A senior Homeland Security official said on Friday that no state voting system had been successfully hacked ahead of the November elections.
We have not seen "any compromises or any sort of access to election equipment across the United States at this point," Homeland Security official Christopher Krebs said at a press conference.
Far more hacking activity occurred ahead of the 2016 presidential election. The Department of Homeland Security has previously said that 21 states were targeted and a "small number" were breached, but there was no evidence any votes were manipulated. (https://reut.rs/2R7xb3R)
"We're just not seeing anything remotely close to 2016," Krebs said.
However, the department is preparing for a wide range of cyber threats, including destructive hacks capable of deleting data or disabling equipment as well as social media disinformation campaigns, Krebs added.
"When I am not seeing a lot of activity, that gets me thinking about some worst-case scenarios about what they might be doing."
---
(Reporting by Christopher Bing and Lisa Lambert Editing by Jim Finkle and Richard Chang)
---