---
ANKARA, Nov 6 (Reuters) – Turkey foreign minister criticised on Tuesday the U.S. renewal of sanctions on Iran's oil and shipping industries, saying it was dangerous to isolate Iran and unfair to punish its people, Anadolu news agency reported.
Mevlut Cavusoglu's comments to reporters in Japan came a day after Washington reimposed sanctions, abandoning a 2015 deal between world powers and Iran over its nuclear programme, while temporarily allowing major customers including Turkey to keep buying crude from the Islamic Republic.
"We do not believe any result can be reached with sanctions. I think meaningful dialogue and talks are more useful than sanctions," he said.
The decision by U.S President Donald Trump aims to hit Iran's oil-dependent economy and force Tehran to quash not only its nuclear ambitions and ballistic missile programme but also its support for militant proxies in Syria, Yemen, Lebanon and other parts of the Middle East.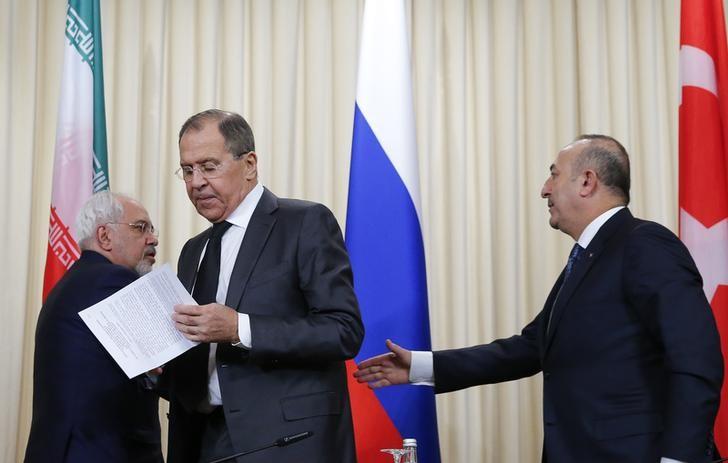 Washington has pledged to eventually halt all purchases of crude oil from Iran globally but for now it said eight countries – China, India, South Korea, Japan, Italy, Greece, Taiwan and Turkey – can continue imports without penalty. Crude exports contribute one-third of Iran's government revenues.
Turkey depends heavily on imports to meet its energy needs and neighboring Iran has been one of its main sources of oil because of its proximity, crude quality and favorable price differentials, traders say.
Cavusoglu also said it was not that easy for countries including Turkey and Japan to diversify energy resources to comply with the sanctions.
"Not only neighbouring countries but many countries from many regions of the world are being impacted by these unilateral sanctions."
---
(Reporting by Ece Toksabay and Ali Kucukgocmen, Writing by Sarah Dadouch Editing by Dominic Evans and John Stonestreet)
---