---
NEW YORK, Sept 22 (Reuters) – President Donald Trump's personal lawyer Rudy Giuliani on Saturday said that U.S. sanctions on Iran are leading to economic pain that could lead to a "successful revolution," contrasting with administration comments that government change in Tehran is not U.S. policy.
"I don't know when we're going to overthrow them," said Giuliani, who spoke in his own capacity though he is a Trump ally, at an Iran Uprising Summit held by the Organization of Iranian-American Communities, which opposes Tehran's government.
"It could be in a few days, months, a couple of years. But it's going to happen," Giuliani told a crowd at a hotel in Times Square.
Giuliani's comments were in contrast with the Trump administration's policy of not seeking a change of government even though it is reimposing sanctions that are crippling Iran's economy.
Trump ripped up a global deal on Iran's nuclear program in May and his administration is snapping back sanctions on the Islamic Republic, including measures on its oil exports from Nov. 4.
---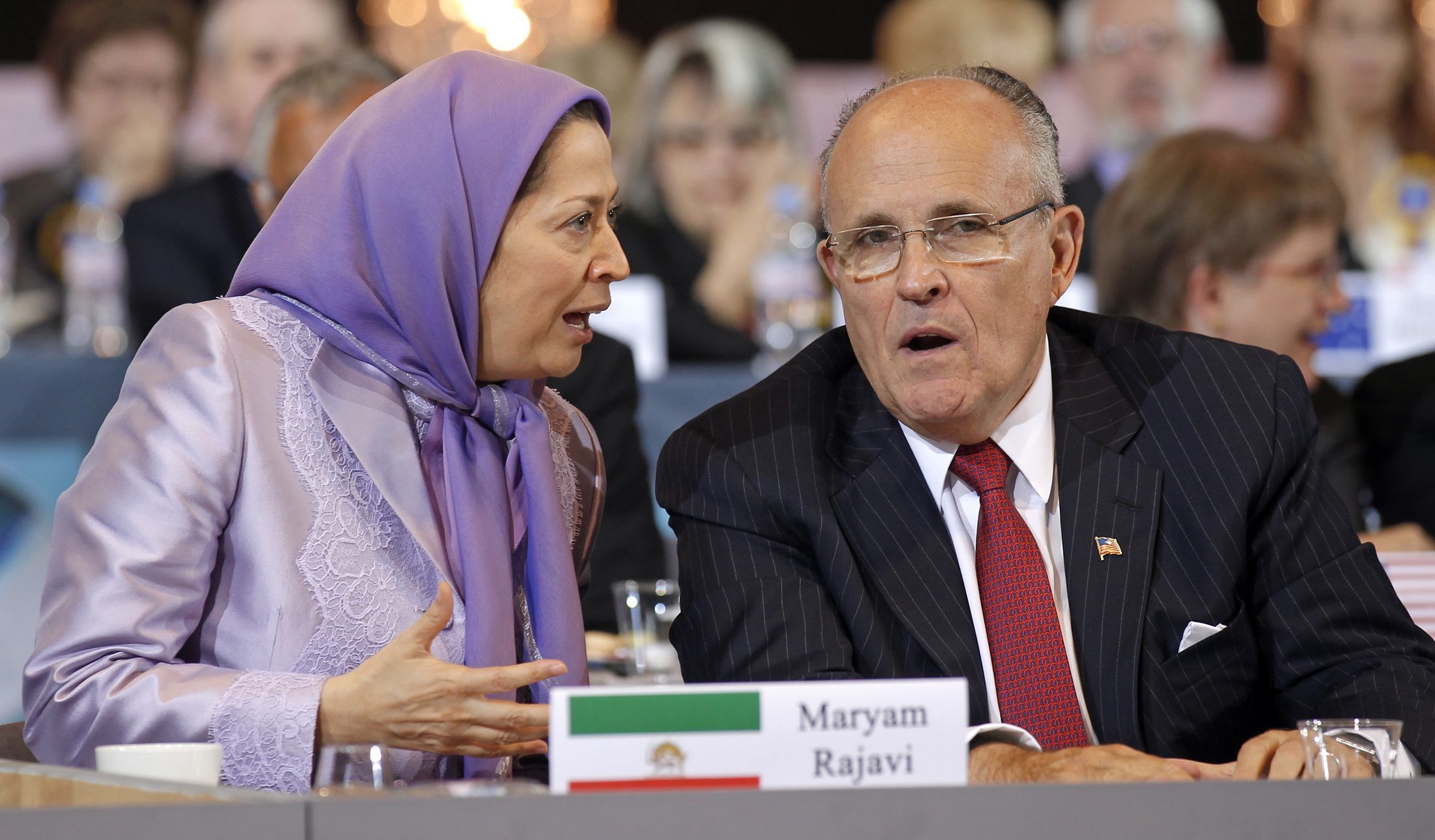 ---
The Trump administration hopes the sanctions will force Iran not only to curb its nuclear program but also halt militancy in the Middle East.
Iran says it has complying with the 2015 nuclear deal between Tehran, the United States and five other world powers. A quarterly report by the U.N. atomic watchdog late last month said Iran had remained within the main restrictions of the agreement.
Trump's National Security Adviser John Bolton told Reuters in August that "regime change" in Iran is not American policy. He said the administration wants a massive change in the regime's behavior.
Iranian Supreme Leader Ayatollah Ali Khamenei accused U.S. backed Gulf Arab States of carrying out a shooting attack at a military parade that killed 25 people on Saturday, though he did not name the regional states he believed were to blame.
"The people of Iran obviously have now had enough," Giuliani said on Saturday. "The sanctions are working. The currency is going to nothing … these are the kinds of conditions that lead to successful revolution."
Giuliani has suggested before that the re-imposition of sanctions was aimed at regime change. At a conference in June where he addressed the Paris-based National Council of Resistance of Iran, he said Trump's policy would suffocate Iran's ayatollahs.
The U.S. State Department has said Giuliani does not speak for the administration on Iran.
---
(Reporting by Alice Popovici in New York and Timothy Gardner in Washington; Writing by Timothy Gardner; Editing by Sandra Maler)
---