---
Aug 10 (Reuters) – U.S. President Donald Trump spoke on Friday with French President Emmanuel Macron and they discussed trade, Iran and the Middle East, the White House said.
"Had a very good phone call with @EmmanuelMacron, President of France. Discussed various subjects, in particular Security and Trade," Trump, who is vacationing at his New Jersey golf club, said on Twitter.
The two leaders discussed "a broad range of trade and security issues, including the situation in Iran and the broader Middle East," the White House said in a statement.
The Elysee Palace said in a brief statement the two leaders discussed Syria, Iran and the Israel-Palestinian conflict, but did not mention trade.
Trump and Macron last met at a NATO summit in Brussels in July, where the U.S. president chastised members of the alliance that have not met its defense spending targets.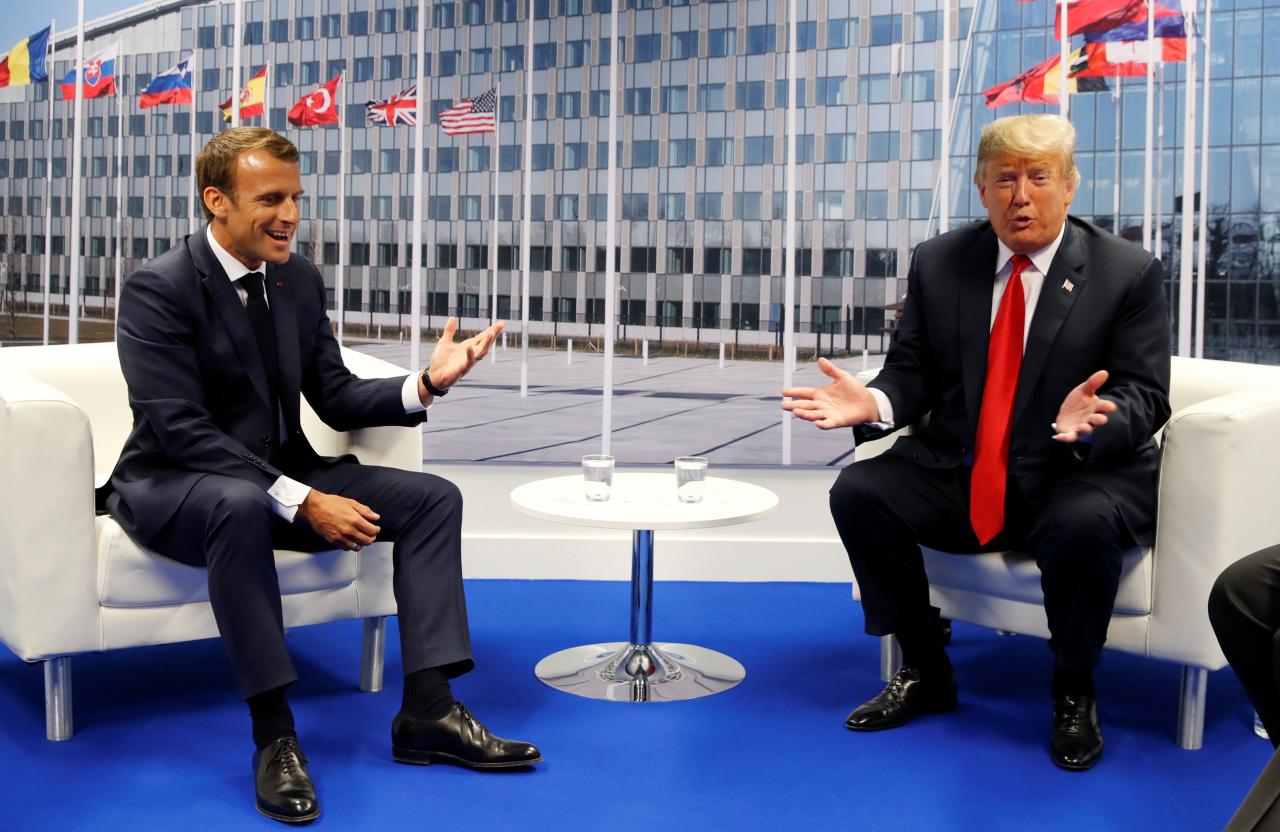 At the summit, Macron said France would met the NATO goal of spending 2.0 percent of GDP on defense by 2024. Trump caused an uproar when he pressed alliance members to reach the target by January.
On trade, the United States and the European Union are embroiled in a spat after Trump imposed tariffs on imports of aluminum and steel from France and other countries. The EU responded with retaliatory tariffs on some U.S. goods.
Trump had also threatened to impose tariffs on EU auto imports but reached an agreement to hold off on taking action after meeting with European Commission President Jean-Claude Juncker at the White House last month.
Macron and Trump are at odds over the U.S. decision to withdraw from the Iran nuclear deal and reimpose sanctions on Tehran. Trump tweeted this week that companies doing business in Iran will be barred from doing business in the United States.
Among large European companies that have suspended plans to invest in Iran after the U.S. action are France's oil major Total and its big carmakers PSA and Renault .
In the Middle East, France opposed Trump's decision to move the U.S. Embassy to Jerusalem from Tel Aviv.
---
(Reporting by Eric Beech in Washington and Nicolas Delame in Paris; editing by Clive McKeef)
---