LASHKAR GAH, Afghanistan, May 17 (Reuters) – Taliban fighters battled police and troops in the western city of Farah overnight, officials said on Thursday, as security forces struggled to regain control of a city that has been under growing pressure from the militants for months.
The latest fighting in Farah came a day after officials said the city was clear of insurgents who had overrun many areas following a surprise attack in the early hours of Tuesday.
"A number of Taliban clashed with Afghan forces in different parts of the city," said Fazel Ahmad Sherzad, the city's police chief.
"Right now there is no fighting but a search and clearance operation is underway," he said.
After months of relative calm over the winter, the latest fighting underlines the challenge facing the Kabul government and its U.S. allies.
The United States has sent thousands of extra trainers to help Afghan forces and stepped up air strikes dramatically, with the aim of pressing the Taliban to the negotiating table, but there has been little to indicate the plan is working.
In Farah, U.S. forces have provided air support with A-10 attack aircraft and pilotless drones, while the Afghan air force has conducted numerous strikes with its own helicopters and A-29 ground attack aircraft.
Sherzad said the bodies of dozens of fighters lay where they fell and a school building, close to the city's police headquarters, had been burned to the ground.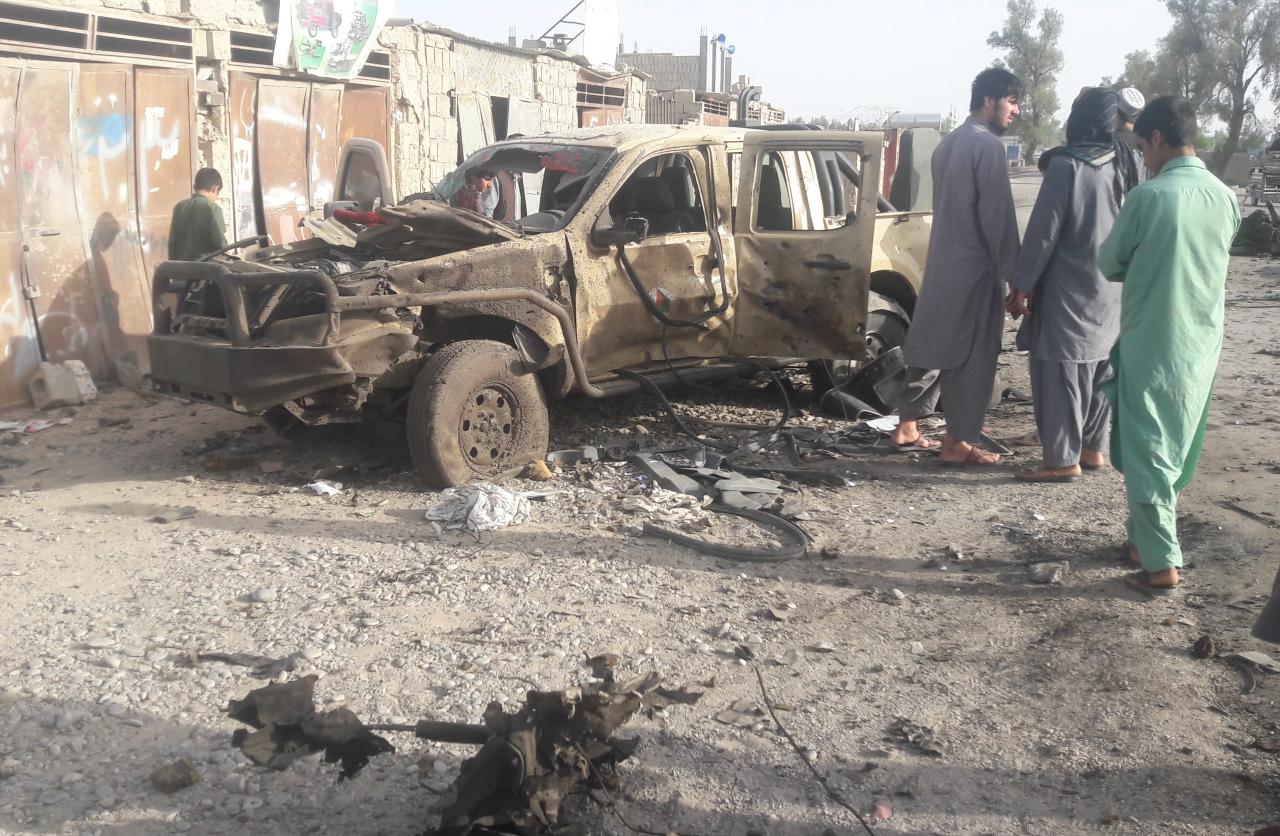 He said a number of foreign fighters appeared to be operating with the Taliban but there was no way of independently verifying that. Officials in Farah often blame neighboring Iran for helping the Taliban in the area.
Fighting has increased across Afghanistan in recent weeks with government forces under heavy pressure in provinces including Badakhshan, Baghlan and Faryab in the north, Farah in the west and Zabul and Ghazni south of the capital Kabul.
In addition, Kabul itself has been targeted by a wave of suicide attacks that have killed and wounded hundreds of people since the beginning of the year.
Remote and sparsely populated Farah has seen heavy fighting for months with Taliban forces inflicting heavy casualties on the police and army and even on elite special forces units.
Residents in the city had warned for months that it was vulnerable and the provincial governor resigned in January, citing worsening security and what he called political interference.
The Taliban said on Wednesday their forces had withdrawn from Farah but a number of fighters appear to have hidden in houses in the city and emerged late at night, with fighting starting at around 11 p.m. and lasting until 5 a.m.
---
(Reporting by Mohammad Stanekzai Writing by James Mackenzie Editing by Robert Birsel)
---