---
DUSHANBE, July 31 (Reuters) – Tajikistan's government on Tuesday accused a banned Islamist party of being behind a July 29 attack which killed four tourists from the United States, Switzerland and the Netherlands.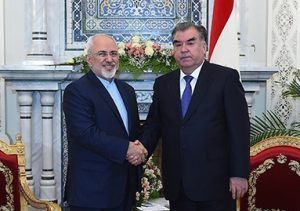 Citing what it said was the confession of a detained suspect, Tajikistan's interior ministry said in a statement that the attackers' leader had been trained in Iran and the group planned to flee to Afghanistan after the attack.
Four Western cyclists were killed when a car ploughed into them on a rural road on Sunday after which the attackers also stabbed their victims, Tajikistan's interior minister and the U.S. embassy said on Monday.
Security forces killed four suspected attackers on Monday and detained one. In Tuesday's statement, the interior ministry said it had detained four more people suspected of being linked to the attackers.
The Dushanbe government banned the Islamic Renaissance Party of Tajikistan (IRPT) in 2015, accusing it of plotting a failed coup. Party leaders who now live in exile have denied the charges and said the move against them aimed to consolidate President Imomali Rakhmon's grip on power.
Earlier on Tuesday, IRPT expressed condolences to the families and nations of the victims and said it hoped the investigation would "not only refute rumours and assumptions", but also help Tajikistan regain trust in the eyes of foreigners.
Separately, Islamic State on Monday claimed responsibility for the attack, although it did not provide further detail or evidence for its claim.
---
(Reporting by Nazarali Pirnazarov Writing by Olzhas Auyezov Editing by Raissa Kasolowsky and Kirsten Donovan)
---