---
By Jane Chung
---
SEOUL, Oct 30 (Reuters) – South Korea has asked the United States for "maximum flexibility" on its request for a waiver to prevent South Korean companies from being affected by renewed U.S. sanctions against Iran, the foreign ministry said.
The sanctions against Iranian crude oil exports are set to take effect on Nov. 5 as part of President Donald Trump's efforts to force Tehran to accede to a more restrictive deal on curbing its nuclear and missile programmes.
South Korea, a U.S. ally and one of Asia's biggest buyers of Iranian oil, has already stopped crude imports from Iran. South Korean building firms have also cancelled energy-related contracts in Iran due to financing difficulties.
Foreign Minister Kang Kyung-wha asked for the exemption in a telephone call with U.S. Secretary of State Mike Pompeo late on Monday, the ministry said in a statement.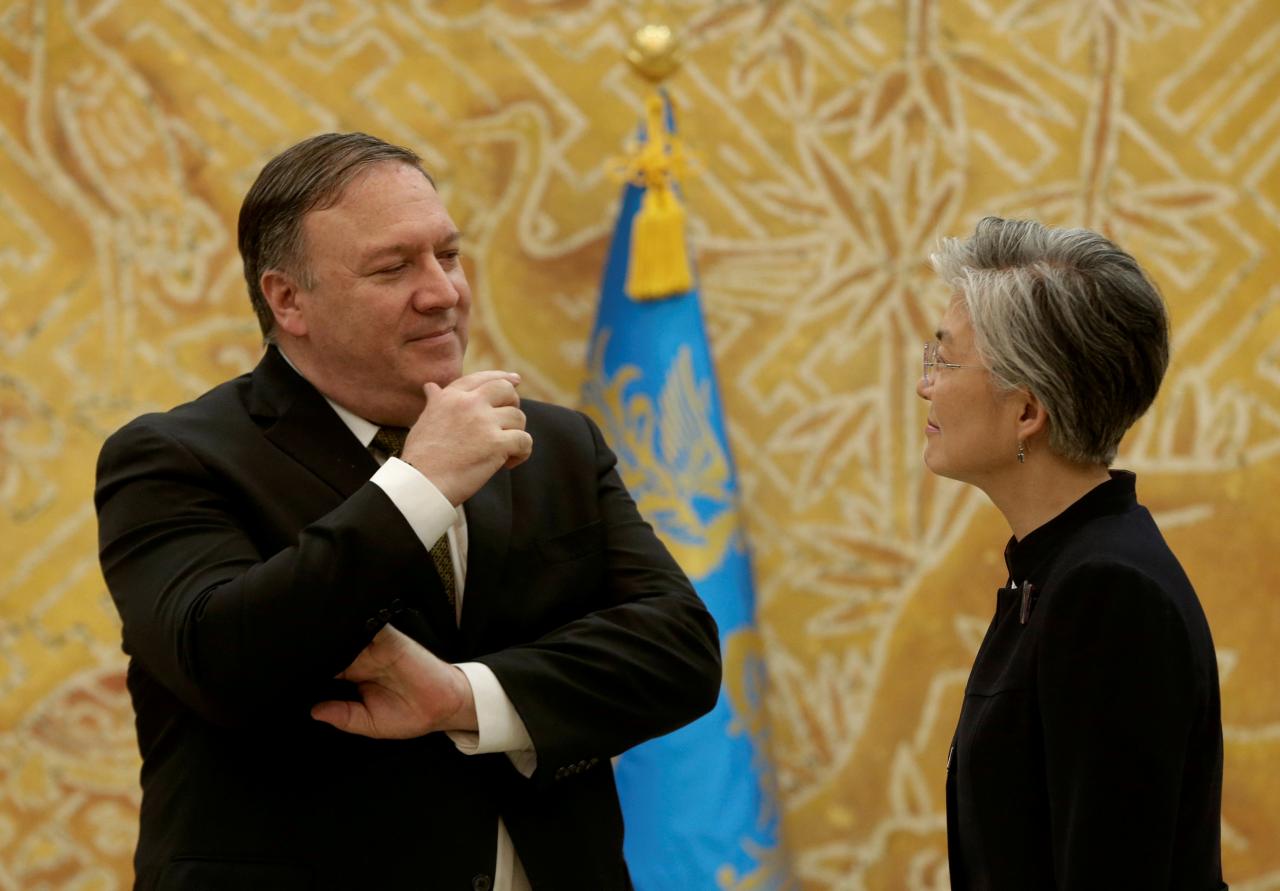 "Minister Kang requested the U.S. side exert maximum flexibility so that South Korea can secure an exemption to minimise the damage to our companies," the ministry said.
Pompeo said he noted Seoul's position and would continue discussions on the matter, the ministry said.
The exemption issue is the latest sign of strain between Seoul and Washington over a range of issues, especially the enforcement of sanctions aimed at limiting North Korea's nuclear and missile programmes.
South Korea and Japan have been in talks with the United States in a bid to avoid adverse impacts from the reimposition of U.S. sanctions on Iran. Both countries won waivers during the previous round of sanctions that ended in 2016, but Washington has adopted a more aggressive stance this time.
South Korean buyers of Iranian oil have cut their purchases in recent months due to expensive Middle East grades and uncertainty over trade with Iran. Imports of Iranian oil fell to zero in September for the first time since 2012.
Another risk for South Korean companies is that sanctions will make it difficult to receive and make payments in dollars for projects linked to Iran.
On Monday, Hyundai Engineering & Construction said it scrapped a 595 billion won ($521 million) deal to build a petrochemicals complex in Iran due to lack of financing.
In June, Daelim Industrial said a 2.23 trillion won contract to build a refinery project in Iran was cancelled due to financing problems.
($1 = 1,140.7100 won)
---
(Reporting By Jane Chung; additional reporting by Hyonhee Shin; Editing by Darren Schuettler)
---