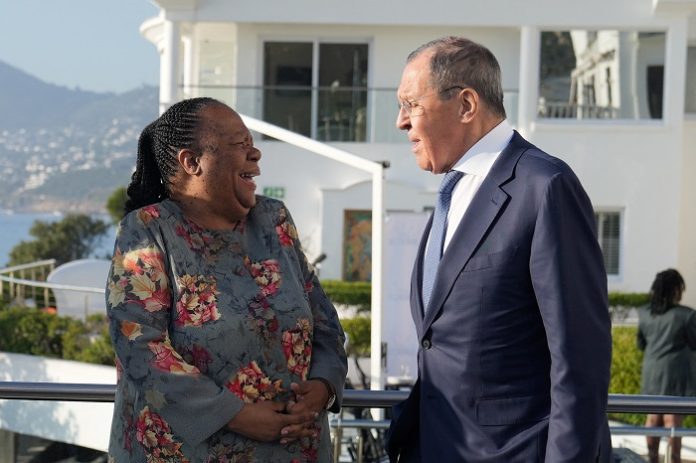 ---
By Wendell Roelf
---
CAPE TOWN, June 1 (Reuters) – A meeting of foreign ministers from the BRICS countries in South Africa on Thursday was overshadowed by questions about whether Russian President Vladimir Putin would be arrested if he attended a summit of the five-nation bloc in August.
South Africa's Foreign Minister Naledi Pandor said it was mulling legal options if Putin, the subject of a war crimes arrest warrant issued by the International Criminal Court (ICC), did attend the planned Johannesburg summit.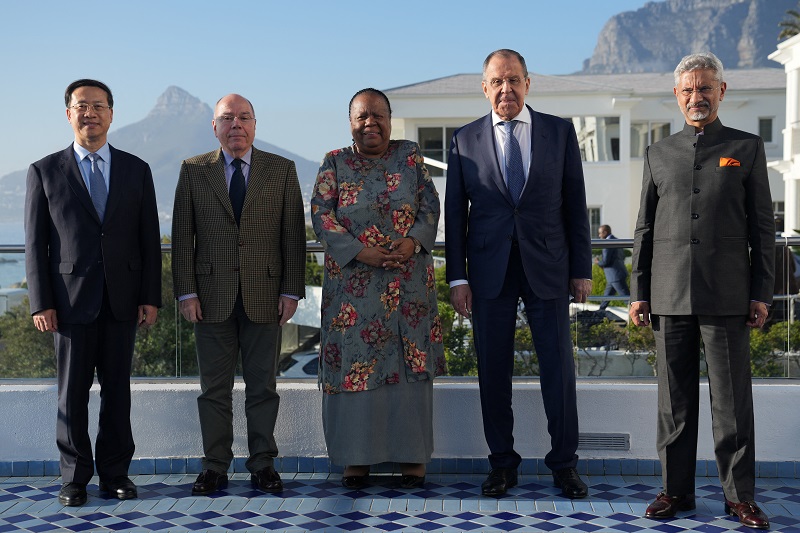 As a member of the ICC, South Africa would theoretically be required to arrest Putin if he attended, and Pandor was bombarded with questions about the issue as she arrived for a first round of talks with representatives from Russia, China, India and Brazil.
"Our government is currently looking at what the legal options are with respect to this matter," she told reporters.
"The answer is the president (Cyril Ramaphosa) will indicate what the final position of South Africa is. As matters stand an invitation has been issued to all (BRICS) heads of state," Pandor said.
Putin has not confirmed his plans, with the Kremlin only saying Russia would take part at the "proper level".
The ICC accused Putin in March of the war crime of forcibly deporting children from Russian-occupied territory in Ukraine. Moscow denies the allegations. South Africa had invited Putin in January.
France on ICC Arrest Warrant for Putin: No-One Should Escape Justice
Foreign ministers from Brazil, Russia, India were attending Thursday's meeting in Cape Town, while China was represented by a deputy minister. No official agenda has been made public.
Analysts said the bloc was seeking to turn itself into a counterweight to the West in the wake of Russia's invasion of Ukraine. An expansion of the group could be on the agenda, they said.
'ALTERNATIVE TO THE WEST'
"BRICS is positioning itself as an alternative to the West and as a way to make space for emerging powers," said Cobus van Staden of the South African Institute of International Affairs.
Anil Sooklal, asenior South African official involved in preparing for the meeting, told reporters the ministers would discuss the global geopolitical situation and financial architecture.
He said BRICS' New Development Bank, which stopped funding projects in Russia to comply with sanctions, would be discussed.
Once viewed as a loose, largely symbolic association of disparate emerging economies, BRICS has in recent years taken more concrete shape, driven initially by Beijing and, since the start of the Ukraine war in February 2022, with added impetus from Moscow.
BRICS leaders have said they are open to admitting new members, including oil producing countries.
Venezuela, Argentina, Iran, Algeria, Saudi Arabia and the United Arab Emirates are on a list of those who have either formally applied to join or expressed interest, officials said.
"If they can bring in the oil producer countries that will be key, given the petrodollar system," said William Gumede, a South African political analyst who has written extensively on BRICS.
---
(Additional reporting by Carien du Plessis in Johannesburg, Writing by Estelle Shirbon. Editing by Joe Bavier, Grant McCool and John Stonestreet)
---
Similar Articles to This Post